Graphene, popularly known as the "wonder material" or "magical material", has found usage in various end-user industries, mainly because of its exceptional characteristics like being fire resistant, extremely thin and light, efficient conductor, and a highly flexible material. The Graphene market has seen a tremendous growth, especially in the North America, and is expected to rise even further in the near future.
Market Statistics
The global graphene market is estimated to hit USD 278.47 Million by 2020, showing a growth rate of 42.8% between 2015 and 2020. In 2014, North America emerged as the dominant among all other regions, with U.S. leading having the highest market share.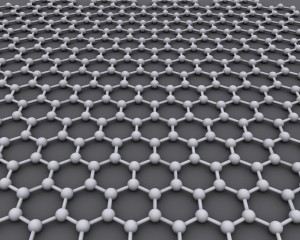 Image Source – Wikipedia.org
In 2014, out of all the graphene types, graphene oxide (GO) held the largest market share, and electronics segment was the prime area of opportunity for the Graphene Market. They are also expected to show a strong upward trend over the coming years as well.
The major players competing in the market for graphene are CVD Equipment Corporation (U.S.), Graphenea SA (Spain), Grafoid Inc. (Canada), Graphene NanoChem Plc (Malaysia), Haydale Graphene Industries Plc (U.K.), and XG Sciences (U.S.), 2D Carbon Tech Inc. Ltd. (China), Vorbeck Materials (U.S.), Thomas Swan & Co., Ltd. (U.K.), and Group NanoXplore Inc. (Canada), among others.
Key Driving Forces
Demand for graphene, especially in electronics and polymer composite materials is the main reason for the immense growth of this market worldwide. The overall demand in the electronics segment is attributed to the increasing demand for electronics, mainly because of the need for Li-ion batteries and other electronic products that are semi-transparent, flexible, lightweight, and have long life span.
North America emerged as a leader in the global graphene market, thanks to the major players in this region who are concentrating in establishing patents for developing the graphene and recognizing its potential in various applications.
Other various market players involved in graphene market are also focusing on establishing strategic cross-industry collaborations, expanding their base, launching of new products into market, and intensify their portfolios to provide cost-efficient and good-quality graphene-based materials to all the major applications involving graphene.
Ask for PDF Brochure @ http://www.marketsandmarkets.com/pdfdownload.asp?id=83933068
Scope of the Research
Researchers have analyzed the trends and revenue forecasts for graphene market based on the following segmentation:
Type: Graphene Oxide, Graphene Nano-platelets, Others
Application: Electronics, Composites, Energy, Coatings, Sensors, Catalysts, Others
Region: North America, Asia-Pacific, Europe, RoW