Engaging your customers through Social media can be a tricky task to handle, considering the platforms like Facebook and Twitter allow for almost instantaneous feedback. That said, you basically have little control over what comments people post about your brand.
Indeed, Social Media and customer service go hand in hand in an era where people's decisions are influenced by what they see online. Being able to respond to inquiries and control how you communicate with your clients helps you stay relevant to customers who are likely to make a repeat purchase.
For that, you just have to use four essential social customer service tools to use:
LiveAgent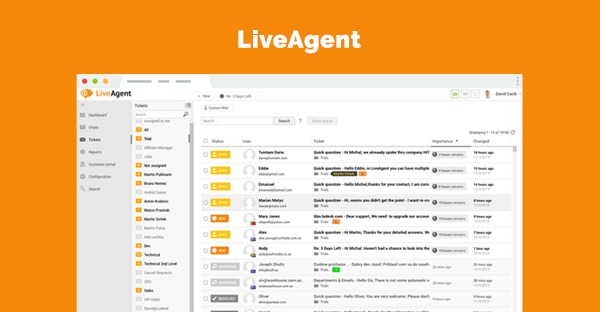 LiveAgent is a tool that helps manage all messages, responses, and feedback from platforms like Facebook and Twitter.
One of its key features on Twitter, for example, allows you to track specific keywords and send them directly to the dashboard in the form of tickets. This makes it easier for you to organize and monitor what is being said about your brand on one easy-to-manage dashboard and assign conversations to certain members in your customer service team.
Hootsuite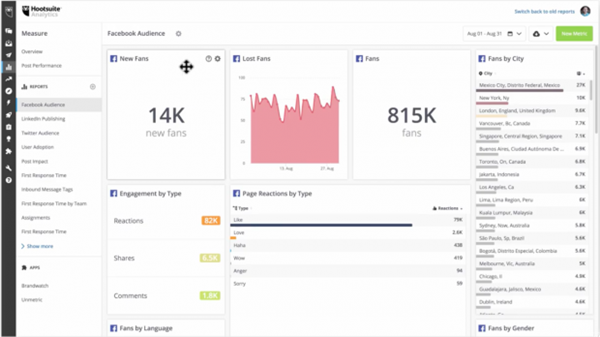 Another tool you can use for all-around social media management is Hootsuite.

This tool is useful for managing your campaigns, analytics, and customer engagement through one dashboard where any team member can be assigned specific tasks for scheduled content. It can also be integrated with over 25 social media networks, making for a powerful platform that helps raise brand awareness.
Social Studio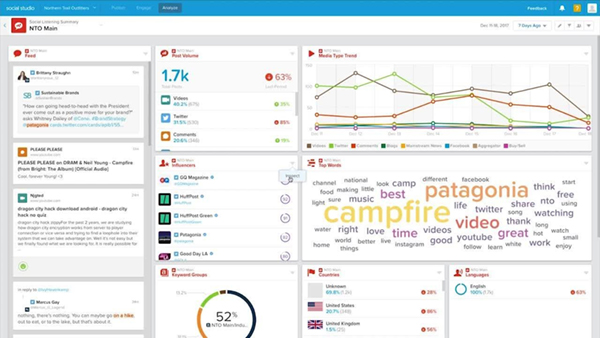 Want to spot customer issues early on? Social Studio might be the tool that's right for you.

Social Studio spots and recognizes shared opinions about your business through keywords. It also helps you track and analyze engagements whether positive or negative. This helps you create better responses

All in all, this tool is effective in terms of boosting your reputation and generating instant insights so you are always prepared for anything.
SproutSocial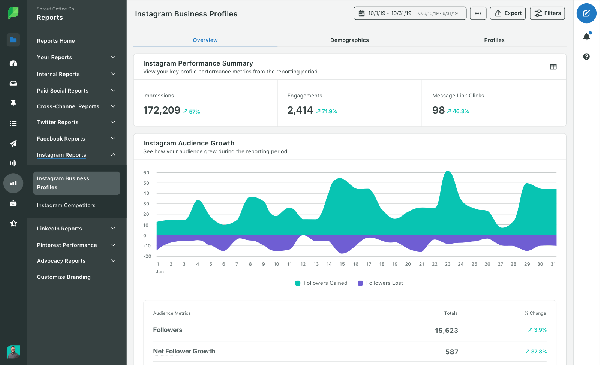 If you need something that helps you schedule and post messages across different platforms at once, you can definitely turn to SproutSocial.
This is a good tool if you want to send various posts through different people on multiple social media accounts. Moreover, it helps you manage these posts and assign them to individual team members for them to track. This works best if you receive and respond to numerous comments or posts per day.
You can never go wrong with using the right social media tools for your customer service activities. On that note, check out our related article about other awesome platforms you can use for your business.
Then again, you still need to get the right people who can make full use of these platforms. After all, having the best tools alone doesn't guarantee the results you wanted.
If you're short on people who can handle your customer service, you can also consider hiring the services of customer service virtual assistants. These professionals are equipped with the right skills that go well with the social customer service tools you are using.
So, give your customer service a boost by hiring a team of virtual assistants from OneVirtual Global Business Solutions! Get started by scheduling a consultation today.
The post The Top 4 Social Customer Service Tools You Need for Your Business first appeared on OneVirtual Solutions.