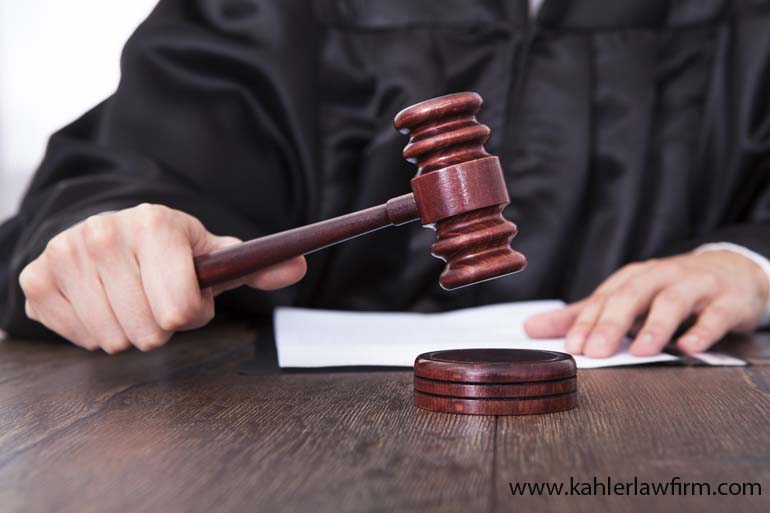 The purpose of this article is to familiarize Personal Injury plaintiffs with a basic understanding of the types of motions that are commonly associated with personal injury claims.
Basically, a "Motion" is an application or court procedure that is used by lawyers to request and ultimately obtain a desired "court order" made by a judge or master of the court.
The person or party that initiates the "Motion", is known as the "Moving party". The person to whom the Motion is directed, or served is known as the "Responding party".
Motion Records
When filing a motion, the moving party must first develop the "Motion Record" comprising of the notice of motion, and a sworn affidavit relating to the evidence included. Copies of the Record are made with the original "motion record" filed with the court
Notice Of Motion
The notice of motion form 37A identifies the "moving party" the time, and date the motion will be heard by the court as well as the location of the hearing. It will also define the method in which the motion will be heard (Orally, in writing – on consent, opposed, unopposed or made without notice. The notice of motion will also state the relief or order sought after, the grounds to be argued and the moving parties documentary evidence in support of the motion.
Rules of Civil Procedure
All personal injury proceedings in Ontario are governed by regulations. The laws governing Motions in Ontario can be found under Rule 37 in the Courts of Justice Act.
Possible Personal Injury Related Motions
When preparing for trial, it is quite common for the lawyers defending insurance companies in personal injury actions to produce "motions" requesting the disclosure of privileged documents not only from the plaintiff but also from third parties who have policies in place intended to protect a person or patients privacy. Other motions may include:
Rule 33.01 Motion For Medical Examination

– Used to seek an order when the physical or mental condition of a party is in question. Personal injury claims most often relate to the mental or physical condition of a claimant. The insurance companies and their lawyers defending the claim are given the right have a medical practitioner of their choice examine plaintiff. This is known as a defense medical examination.

Rule 30.10 Production from Non-Parties With Leave.

Move for the court ordered production of documents, such as medical records, counseling records, mental health records, pharmacy records, chiropractic/physiotherapy records, employment records, and any other information that feel is relevant to defending the injury claim.
Request time extensions, amendments or additions related to a statement of claim or statement of defense.
Request that an action against them be dismissed by the courts or to pursue an injunction ordering preventing or stopping the opposing party from acting in a certain way.