If you are looking forward to having an eventful season with your Soccer team, or motivating players to victory, then trading soccer pins is just what you need to triumph this season. Just like baseball and softball pins, soccer trading pins have the capacity to bring the element of fun and competitiveness to a soccer team. Trading events bring players together, boosts morale and encourages team spirit. The beauty of soccer pins is that you can use them in a number of creative ways, and the results are always fantastic!
Using Soccer Pins Creatively
Team spirit revolves around shared beliefs, common values, and harmony. To foster team spirit, you should award exemplary players with colorful pins. Besides that, encour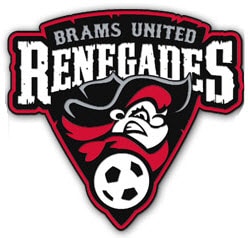 age players to trade pins with players from visiting teams as a gesture of hospitality and friendliness. If you have unique and well-designed pins, then visiting players will be eager to trade them right away!
Apart from trading soccer pins with visiting teams, your soccer team can also use pins for noble causes such as charity. There is no better way to jump-start your funds drive than rewarding well-wishers and donors with soccer lapel pins. Just say a BIG Thank You to well-wishers by awarding them pins (as tokens of appreciation)
Creating the Perfect Soccer Pins For Trading
If you want to make your trading pins more authentic and effective then incorporate your team's emblem or logo along with the cause you wish to advocate in your design. The Pin People can help you style each pin in a unique way so that your players can feel more attached to their specially crafted pins. It doesn't matter whether you want to incorporate glitter, sliders, blinkies, or even spinners on your trading pins; we have great options tocater for the needs of your team.
We have perfected the design and production of soccer pins. Our design team can improve your artworks and refine your designs to capture the specifics of your team. Having worked with several soccer teams, we guarantee you pins of the highest quality. Feel free to check our gallery just so that you can have a feel of the quality of pins that we produce.
Ordering Custom Soccer Pins
You can order custom soccer pins from The Pin People any time you want. Just present to us your artwork and we shall customize it to your exact specifications. Our design team will work on your pin design and send it back for approval via e-mail. Once you approve it, we shall proceed with production and delivery.
Kindly, supply us with exact details about your preferred size of pins, quantity, colors, and special options, and delivery date. You're always welcome to present your design ideas to the design team at the Pin People. Our desire is to create pins that meet your needs at a reasonable budget. Every quote that you request qualifies you for:
1) FREE artwork and set up
2) FREE colors
3) UNLIMITED revisions
4) Fast turnaround and delivery
Whether you need soccer pin inserts to showcase the dedication of your team , or enamel pins for rewarding your players, The Pin People guarantees quality pins at unbeatable prices.
Call 888-309-PINS to speak to our customer representative or a Request Free Quote with no obligation for your soccer pins.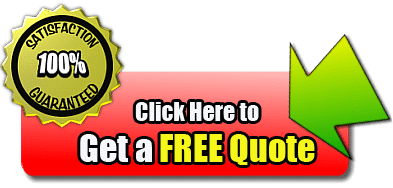 Recommended Reading
Lapel Pins
Custom Pins
Metal Pins
Trading Pins | Sports Trading Pins
Curling Trading Pins
Author information
Andrew Dale is a former United States Marine and former Police Officer in New York. He is now the CEO of The Pin People. The Pin People is largest distributor, designers and manufacturer of custom lapel pins in the United States. Located in New York, The Pin People has become the brand name for lapel pins.
TwitterGoogle+