Every time you order custom fraternity pins from The Pin People, you will get assurance of two things; good value for money and great workmanship. It doesn't matter whether you want screen printed lapel pins, lapel badges, money clips, or markers, The Pin People remains the foremost manufacturer and supplier of fraternity pins and sorority pins. In the section that follows, we shall look at the importance of lapel pins and how you to order custom made from The Pin People.
Custom Fraternity Pins
It is not a secret that fraternity pins, greek lapel pins, also referred to as fraternity pledge pins are the most enduring signs of fraternities and associations, yet they are the least noticeable. While personal identities may fade with time, the lapel pins remain the enduring symbols of and constant reminders of the ideals and aspirations of like-minded people. This is the reason why these pins hold a special place in the hearts of brethren in many fraternities.
Show Your Pride With Fraternity Pins
If you are looking for authentic, hand-made, custom lapel pins then The Pin People is your only guarantee to a wide assortment of high quality and durable styles. Our custom designs are highly-detailed, exquisitely designed, and meticulous finished something which gives our customer great satisfaction. Our craftsmen produce highly- fashionable antique and contemporary styles for fraternities that pride in their identities. Depending on your needs, we can supply you with the following popular pin styles in the market today.
1) Resin Epola
2) Deluxe Die Struck
3) 3-D Lapel Pins
4) Photodome
5) Screen print lapel pins
6) Soft Enamel
If you take pride in your fraternity, then order custom lapel pins for patriotic, military, promotional, sports, business, and academic fraternities. All lapel pins are designed and customized to the tastes and needs of your fraternity.
Ordering Custom Fraternity Pins
You can order Custom Fraternity pin lapels from the The Pin People at the time of your convenience. As a standard procedure, we will ask you to provide us with necessary details so that we can create a design that matches your needs. To do this, you will be required to submit a photo, logo, sketch, or scanned image of the specific design that you want via mail or e-mail.
Alternatively, you can call us and give us the exact details of the pin lapels that you have in mind. If you are not sure of what style suits your fraternity, then feel free to consult our staff. They will help you decide on the right kind of lapel pins for your fraternity or association. Most importantly, you will have an ample opportunity to review the design and suggest changes where necessary. Once you approve the design, we shall proceed with production and delivery which will take a maximum of 3 weeks.
Order Custom Fraternity Pins
The Pin People has the interests of customers at heart. No project is too small nor any designs insignificant; we handle all designs with the seriousness that they deserve. Therefore, you have the guarantee that you will get exceptional lapel pins at great value. Our members of staff are eager to help you get the best lapel designs on the market and make your project a great success.
Feel free to request quotes today. For more information on our lapel pin styles or ordering Custom Fraternity Pins, request a free lapel pin quote or call us at 888-309-PINS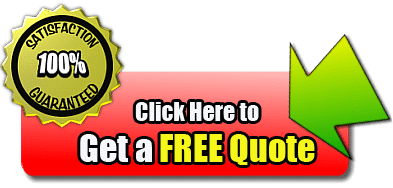 Recommended Reading
Lapel Pins
Custom Pins
Metal Pins
Sorority Pins – Custom Sorority Lapel Pins
Author information
Andrew Dale is a former United States Marine and former Police Officer in New York. He is now the CEO of The Pin People. The Pin People is largest distributor, designers and manufacturer of custom lapel pins in the United States. Located in New York, The Pin People has become the brand name for lapel pins.
TwitterGoogle+