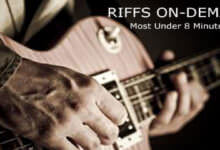 Hey Research Rockstar students! Have you checked out the latest Riffs?
Riffs are short video lectures on Market research topics, most 4 to 8 minutes, and available for free in the Training Portal. Recently added topics include a mix of market research methodology and stats topics, including ANOVA (in Excel!), MaxDiff, and social media analysis.
Be sure to check out all 20 Riffs. They are a great way to catch a quick market research training topic.