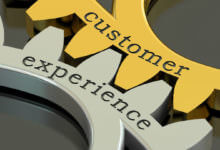 Does your organization use the Net Promoter Score method of monitoring customer loyalty?
If it does, you may have a love-hate relationship with it. Many market researchers do. It's almost as divisive a topic as the Affordable Care Act! Numerous studies have been done to investigate if NPS scores are predictors of loyal behavior (such as repeat purchase) and even company financial performance: results are mixed. Other studies have sought to investigate how a company can use NPS to make specific, strategic investments: again here, debate exists.
Still, NPS has been around for nearly 15 years, and many organizations use it. It was created as a customer loyalty metric by the highly-regarded consultant Fred Reichheld, of Bain & Company, and Satmetrix. Originally introduced by Reichheld in the article, "One Number You Need to Grow," it is a favorite KPI of many C-level executives.
Despite its popularity, NPS's predictive power has been widely challenged by many professional researchers, both academics and practitioners. This creates a conundrum for those leading customer experience (CX) programs: how can you satisfy executives who embrace NPS while building a customer-experience program that transcends its weaknesses and more reliably drives results? Our Newest Market research training courseanswers this challenge.
Announcing CX: NPS AND BEYOND
In Research Rockstar's newest market research training course, "CX: NPS and Beyond," special guest instructor Jeffrey Henning will share an open-source framework for measuring customer experience, satisfaction, and loyalty. This freely available customer experience framework builds on best practices from across the industry and modernizes proven benchmarking tools, with each index based on academic and practitioner research on research. Henning will share case studies that map customer attitudes as captured by this framework to their actual retention and churn behavior.
"Whether you are starting a new customer experience initiative, have inherited a satisfaction study that needs to be revised, or are analyzing an existing data set, this course will orient you to the big-picture concerns and opportunities that you must take into account to be successful," explains Henning.
The course has been designed to give students a practical approach they can apply in their own customer experience programs. According to Henning, "This course provides time-tested, proven questions adopted from best practices that will help you strengthen your CX questionnaires. And the analytical tools discussed will help you hone in on those measures that should be true KPIs for your organization, rather than assuming that NPS should be used at all levels of the organization."
This special, one-time course will be held on two consecutive Wednesdays, January 17th and 24th, from 1 to 2:30pm eastern.
Save Your Seat in This Special One-time Course
Per student fee includes 2 classes (90-minutes each) for a total of 3 hours, examples, exercises, real-time Q&A, replay access for 60 days and completion certificate. Students meet the instructor in the Research Rockstar virtual classroom, for real-time instruction without travel cost or aggravation. Miss a day? No worries—catch up on the class recording. Click here to save your spot.
Net Promoter Score is a registered trademark of Fred Reichheld, Bain & Company, and Satmetrix.