Catch up on some celebrity gossip, smooth out your skin, learn some yoga, and more with this week's roundup of the best freebie deals.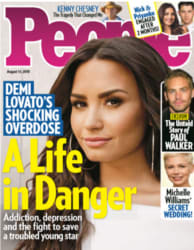 People Magazine 1-Year Subscription
Store:
ValueMags
Price:
free
Lowest By:
$96
Get your celebrity gossip fix with a whole year of People Magazine. (You must have a ValueMags account to access this deal, but if you're not a member, it's also free to sign up.) That's an Editors' Choice savings of at least $96 for a whopping 54 issues. Don't miss out on a single tidbit of news about Brad, Angelina, Demi, and all the rest.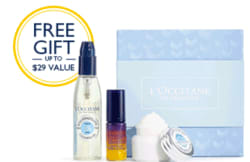 L'Occitane 3-Piece Skincare Sample Set
Store:
L'Occitane en Provence
Price:
free
Shipping:
In-store
Lowest By:
$29
Expiration:
October 3
Go continental with your skincare routine with L'Occitane En Provence Skincare Samples. No purchase is necessary, but you'll need to present the coupon you'll get after filling out this form. When you sign up, you'll get an email with the code you can redeem. You'll get an Immortelle Overnight Reset Oil-in-Serum, plus your choice of cleanser and moisturizer. Even better, you'll grab a coupon valid for 20% off regular-price items, which you can use the same day you pick up your gift. You have until October 3 to take advantage of this deal, so don't wait around.

If you don't live near a L'Occitane store, you can still receive this offer online, but it comes with a $5 minimum purchase and shipping will set you back $4.95. (But, orders of $49 or more get free shipping.)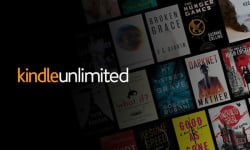 Kindle Unlimited 3-Month Subscription
Store:
Amazon
Price:
free
Lowest By:
$30
Expiration:
October 14
Get all the latest bestsellers on your Kindle with this 3-month Kindle Unlimited subscription. You'll save $30, which makes this an Editors' Choice deal, and you'll have unlimited access to over a million Kindle ebooks, magazines, and audiobooks. You have to sign up by October 13 to get the goods, though, so act fast.

Reminder: Be sure to cancel your subscription before the 3-month duration is up, or you'll be billed at the regular monthly rate of $9.99 for any subsequent months.
"The Yoga Bible For Beginners" Kindle eBook
Store:
Amazon
Price:
free
Lowest By:
$9
If you have a burning desire to learn to improve your health by twisting yourself into a pretzel, head over to Amazon to download Charice Kiernan's The Yoga Bible For Beginners for Kindle. That $9 under what you'd pay for a print version, plus you can take it anywhere so you can stay fit and centered no matter where you are.
Open Bar! for iPhone / iPad
Store:
iTunes
Price:
free
EXPIREDLowest By:
$3
Expiration:
September 16
Solve a host of puzzles in only three moves with Open Bar! for iPhone and iPad. You'll save about $3 and you can brag that you've totally mastered the art of cocktail-based challenges in puzzle form. The reviews on iTunes have been positive, so for free, what do you have to lose?
Best Freebie Deals: Get a Whole Year's Subscription to People Magazine!