Agro-based industries can be defined as the industries that manufacture products using agro-products as raw material. But still, it will be very convenient if I tell you examples of agri-based industries…
Agri based businesses model:
Agri based business models are now necessary for India. Because lots of vegetables and other products are manufactured and directly exported to foreign countries… This brings unemployment to India because it doesn't allow you to start a company that will bring employment in our country.
Now let us see the examples of Agro-based industries,
Eco Jute Pvt Ltd
Kissan
Dabur India Ltd
Marico Ltd
Himalaya Global Holdings Ltd
Greenply Ltd
Aachi Masala – Aachi Group
Haldirams Pvt Ltd
Pepsico, Inc
Anil Foods
Examples of Agro-Based Industries List:
Eco Jute Private Ltd
Eco Jute, is the best company that produce much eco-friendly Jute and Cotton products. It is a good example of agro-based industries.
Their production has varieties of bags list which contain shopping bags, gift bags, beach bags, ladies designer handbags, and much more.
They export all these bio-degradable natural products to other foreign countries.
Eco Jute Pvt Ltd
Established in 1998
Founder of the company
Lohariwal Family
Products
Jute shopping bags,
wine bags, promotional bags,
gift bags, souvenir bags,
gunny bags, sacks, and
an exclusive collection of jute handicrafts.
Exporting to the countries
Europe, USA, parts of Asia and has
plans to make its presence felt all across
the globe.
Location of the Company
Kolkata, India
Production Capacity
1.2 Million Shopping Bags and
6 Million commercial bags per year.
Kissan
This company is one of the best examples of an agro-based business in India. It is the best example of the agro-based industries.
Kissan Jam company is initially set up by Mitchel bros in 1935. And then the Mr. Vittal Malaya (UB group) bought the company from Mitchel bros in 1950. Now it is owned by Hindustan Unilever Limited since 1993.
This company gives life to many farmers in Maharashtra. Especially it requires lots of tomatoes and real Alphonso mangoes to manufacture the jam and therefore it requires lots of farmer's cooperation to produce its products.
In the Nasik district, the Kissan successfully partnered with the small farm holders, tomato paste processors, Maharashtra government and other Agri product supplying companies.
Kissan Company
Estabilished in 1935.
Owned by
Hindustan Unilever Limited
Products

Ketchup, Jams, Squashes
Raw material Agri Products
Tomatoes, Alphonso Mangoes,
Strawberry, Orange
Achievements
Has won 35 awards in India and
accross the globe.
Dabur India Ltd
Dabur is an Indian company established in 1884 by Dr. S.K. Burman. It is a leading FMCG company and manufacturer of ayurvedic medicine and natural consumer products. It is a best example of the agro-based industries.
The Dabur company has approximately 7243 employees until 2017. Their product services are worldwide.
The name Dabur has come from DA+BUR whereas DA represents the Doctor and BUR represents the name, Burman. And the Dabur logo contains a tree in order to symbolize, that the company is mainly dependent on the ayurvedic herbs and natural remedies.
You might already know some of its products… Amongst that one of my favorites is Dabur Honey. It is very good in taste. It gives a great opportunity for beekeeping farmers to earn their income in India.
The famous health care products of Dabur company is Vatika (Personal Care), Hajmola (Digestive problems), Real ( Fruit Juices), Fem (Bleach and Skin Care Products)
Dabur researches the 500 Years old Ayurveda scriptures and brings it to the scientific research and validation. This way it produces natural remedy products.
Dabur India Limited
Established in 1884
Founder of the Company
Dr. S.K Burman
CEO of the Dabur Company
Mr. Mohit Malhotra
Exporting countries
Worldwide
Raw Material Agri Products
Natural Herbs, Honey and etc
Dabur Products
Health supplements, Digestives, Shampoos
Hair oils, Skincare, Foods, Oral care
Otc & Ethicals, and Homecare products.

Dabur Factory Locations
Himachal Pradesh,
Rajasthan,
Madhya Pradesh, Kolkata,
Jammu Kashmir,
West Bengal,
Gujarat,
Delhi, Uttarkhand.

Market Capitalization
48800 Crore Rupees
Dabur Company Revenues
7680 Crore Rupees
Achievements
National Academia Veterinary Science
fellowship to Ayurvet, 2017
All Dabur Product Lists:
Health Supplements
Dabur Chyawanprash,Dabur Honey,Dabur Glucose
Dabur Immunity Kit
Digestives
Dabur Hajmola, Pudin Hara, Nature Care
Shampoos
Almond Shampoo,Vatika Health Shampoo
Vatika Black Shine Shampoo,Vatika Anti-Dandruff
Shampoo
Skin Care
Dabur Gulabari, Oxy Bleach, Fem
Foods
Real, Activ, Hommade
Oral Care
Dabur Red Paste, Dabur Meswak, Dabur Babool
Dabur Lal Dant Manjan
OTC & Ethicals
Energizers, Cough & Cold, Women's Health
Baby Care, Ethicals, Health Juices
Home care
Odomos, Odonil, Sanifresh, Odopic
Hair Oils
Amla, Vatika, Almond
Marico Ltd
Marico is one of the biggest leading company which deals with consumer beauty and wellness products. It is the best example for the agro-based industries
It successfully sells to at least 15.5 crore packets per month, that is one person of every 3 Indians buys their products.
Parachute Coconut oil is helping for the Coconut Tree Farmers
Parachute is one of the well-known brand names of this Marico company. We all know about Parachute coconut oil, most of the Indians use Parachute coconut hair oil only
Marico Limited
Established in 1990
Founder
Harsh Mariwala
Products
Edible Oil, Hair Nourishment, Skin Care, Healthy Foods,
Male Grooming, etc.
Factories in India
Pondicherry, Perundurai, Kanjikode, Jalgaon, Paldhi,
Dehradun, Baddi and Paonta Sahib.
Raw material Agri
Products
Coconut Copra (Dried coconut meat), and other items.
Revenue
7,334 Crore Rupees.
Himalaya Global Holdings Ltd
Himalaya company is one of the leading manufacturers of herbal health care products. It produces Himalayan health care products using ayurvedic ingredients.
Mr.M.Manal is the founder of this big company… When he was a child he saw village people of the forest Burma treated the agitated elephants with the ayurvedic herbs and roots. And that inspired him to dig deep into it and thus became the founder of this Himalaya company.
Mr.M.Manal hard-worked in researching ayurvedic medicines with modern scientific tests. He used to discuss with villagers about ayurvedic medicines throughout the night.
In 1999 Himalaya created a brand in the name of Ayurvedic Concepts. Then it took new innovations and expanded it to about 500 products later on.
Himalaya Global Holdings Ltd.
Established in 1930
Founder
Mr. Mohammad Manal
Products
Pharmaceuticals, personal care, baby care, well-being, nutrition and animal health products.
Agri raw material used
Ayurvedic ingredients like
garlic, amla and etc.,
Research Center
Location
Bengaluru, India.
Market Outreach
Himalaya is present in 106 countries.
Greenply Industries Ltd
Mr.Rajesh Mittal is the founder of the Greenply company, he is the first person in India to introduce the plywood business using sawmill in1984.
And then he created a big plant in Nagaland to manufacture the plywood with high quality in 1988.
Then the company was named as Mittal Laminates Pvt Ltd., in 1990. Then the Greenply Industries Limited combined with Mittal Laminates Pvt Ltd., in 1994.
Then the company was renamed Greenply Industries Ltd in 1996.

Greenply, however, believes in a two-fold principle – take as little from nature as possible, and give back more.

–Greenply Industries Ltd
97% of Greenply plywoods are taken from the Timber trees… And so Greenply also indulges in lots of timber cultivation in India.
This way, Greenply helps the horticulture to grow in India. From this many farmers are benefited by planting Timber.
They also educate farmers about how to plant and cultivate Timber with low cost and reap much more profit from them.
Greenply
Established in 1994.
Founder
Mr. Rajesh Mittal
Products
Plywood, block boards,
decorative veneers, flush doors,
and allied products.
Agro-based raw material
Timber wood and others.
Appx, Turnover in a year
1500 Crore Rupees.
Aachi Masala – aachi group
A. Padmasingh Isaac is the chairman and the founder of the Aachi Masala Foods Pvt Ltd., Aachi Spices and Foods Pvt Ltd., Aachi Special Foods Pvt Ltd.,
In 1995 he found this Aachi Group. He is the first generation in his family to start a business with a BBA degree. He started it in the Tirunelveli district of TamilNadu, India.
Aachi Masala company has about 240 products and it is still enlarging its service. Aachi Masala products are exported around 26 countries.

As a school kid, A. Padmasingh Isaac would never 'waste' his summer holidays like the other boys in his hometown of Nazareth in Thoothukudi district. He would instead set up a small shop selling trinkets and candy in his neighbourhood. This was his first 'business venture'.

– The Hindu

Aachi Group has around 3700 employees. Curry masala powder, Chicken Masala Powder, Aachi Mutton Masala powder are some of the famous products of Aachi masala company.
Aachi Group
Established in 1995.
Founder
A. Padmasingh Isaac
Products
Masala Powder, Spice Pwder
North Indian Masala Veg,
North Indian Masala Non Veg,
Ready to Cook items, Rice paste varieties,
Pickles and etc.
Agro-based raw materials
Spices, dal, vegetables, and etc.,
Annual operating income
1100 Crore Rupees.
Haldirams Pvt ltd
Haldirams is one of the leading company in selling potato chips and other snacks items in India. This company started at the household as a small namkeen shop in the beginning by Ganga Bishan Agarwal in 1937.
Later the business was developed into a big brand and lead by Ganga Bishan Agarwal grandson Mr. Shiv Kishan Agarwal in Nagpur in 1970

He maintained and still maintaining the company to follow the traditional taste of India through his snack-food products.
In 2017, the company really got very famous throughout India and competed with foreign brands. It became popular not only in India but also it received lots of success in foreign countries.
Haldiams Pvt Ltd
Trademark Registered on 1972
Founder

Shri Ganga Bishan Agarwal
Products
Namkeens, western snacks,
Indian sweets, cookies, sherbets,
papads pickles, potato-based foods,
ready to eat products and etc.
Agro-based raw materials
Vegetables, dal items, spices and etc.
Location of the factories
Nagpur, New Delhi, Gurgaon, Rudrapur,
and Noida
Revenue
5,532 Crore Rupees.
Pepsico, inc.
Pepsico, Inc is the American multinational company that sells food and beverages worldwide.
Caleb Bradham is the founder of the Pepsico, Inc. in 1898. Pepsico is the 2nd largest food and beverage company in the world. Whereas, the first one is Nestle.
The popular products of Pepsico company are…
Pepsi, Mountain Dew, Lay's potato chips, Gatorade, Diet Pepsi, Tropicana beverages, 7 Up, Doritos tortilla chips, Lipton teas, Quaker foods and snacks, Cheetos, Mirinda, Ruffles potato chips, Aquafina bottled water, Pepsi Max, Tostitos tortilla chips, Sierra Mist, Fritos corn chips, Walkers potato crisps
Pepsico, Inc.
Established in 1898
Founder
Caleb Bradham
Products
Lays potato chips, 7up, Mirinda,
Aquafina water bottle and etc.
Agro-based raw materials
Fruits, Vegetables, and spices
Head Quaters
Harrison Newyork, America
Revenue
67,161 Million USD
Now let me tell you small rough calculation…
Ideally Lays' India will buy potatoes directly from the farmer at a wholesale price of 6Rs/1Kg (approximate value).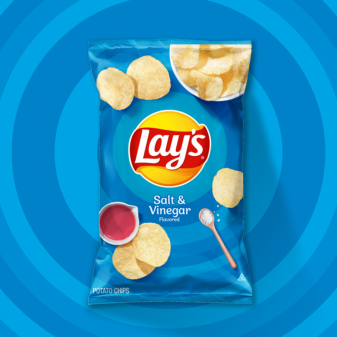 Total weight of the 5 Rs Lay's chips packet is 30grams, whereas the chips alone way for 27grams ( 23g carbohydrate CH2O, 2g fat, 2g sugar)
Therefore they can create an 18 chips packet from that 1kg. Whereas 1 packet is sold for 5 Rs…
Now, profit margin according to the example is…
[5 (selling price)] – [6/18 +1 (packing and masala cost per pack)] = 3.66 Rs appx. profit per packet.
Therefore, profit is about 70% per packet (appx). That is the potential of agro-based businesses. You can also plan to start your own agro-based businesses and earn a lot of money.
Anil Foods
Anil groups are the fastest growing FMCG company in India. They are been in this market since 1984. They offer a wide range of delicious food products. It is a best example of agro-based industries.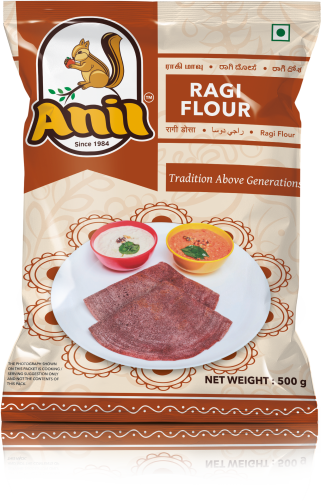 Mr. Kamalhassan and Mr. Sugumar are the founders of the Anil Foods company. Initially the founder of this Anil company worked as a labor in a small grocery store. Due to his innovative steps they built up a brand Anil Foods company.
It has 50 manufacturing plants in south India.
The main products that are popular in Anil Foods are Anil Semia, Anil Ravai, Anil Aata…
Anil Foods
Founded in 1984.
Founders
Mr. Sugumar and Mr. Kamalhassan
Products
Vermicelli, Flour, Noodles, Rava, Appalam,
Salt, Atta and other products.
Agro-based raw material
Vegetables, dals, grains and etc.
Location
Dindugal
Revenue
275 Crore Rupees.
So, these are the 10 best examples of agro-based industries… I hope you enjoyed the info about the best companies.
Terms you may want to refer:
FMCG – Fast Moving Consumer Goods. That means the products which are sold very fast and consumed by the public customers.
Agro-based raw material – Here I mean the agriculture-based product which is used for the manufacturing process.
Benefits of Agro-based Industries to the Indian country
Everyday many startups rise and fall in India. But the intention behind all those businesses is profit profit profit. Of course, everyone needs money… but only some of them think about their country while starting a business.
Only a handful of people are really doing the business to serve the people of the nation.
Agro-based businesses are one of the kind which gives profit and also serves the Indian nation for its growth.
While reading the above examples you may notice how many farmers getting benefited from that business. Farmers need income and then only agriculture will grow in our country.
Greenply is the greatest example because it encourages cultivating forest. It is continuously taking the effort to plant trees. It also directly encourages others to cultivate timber trees.
Timber Forest
If you can sell your cultivated timber woods to Greenply then you will become very rich soon.
This way, by doing agro-based businesses you can also profit and still do a large service to the Indian nation.
Thank You and Good Luck
The post 10 Best Examples of Agro-Based Industries appeared first on Small Business Ideas.