In this blog post, we have listed top rated apps for best Shopping, discount and deals on iOS and android for you to make your shopping easy and help you save extra bucks.
Shopping is not only easier nowadays, but it has become the most affordable ever than before. Thanks to presence of a myriad of the best Shopping Offer Apps, developed by reputed mobile applications development company, that let users access various catalogs, promotional offers, discounts, lucrative deals, product reviews, ratings, customer feedbacks and lots more.
The most interesting thing about the shopping apps is that – majority of them have a close tie up with numbers of shopping stores. Users, on the other hand, get a wide category of products to browse along with the latest deals and offers.
The best shopping offer apps not only facilitate users to buy products, but also to sell products and earn money. Most of these apps let users join their local community to find buyers or sellers of the products effortlessly.
Take a look at some of the best shopping offer apps earned a huge fame among users for making their shopping experience unforgettable.
OfferUp
Stores: (iOS, Android)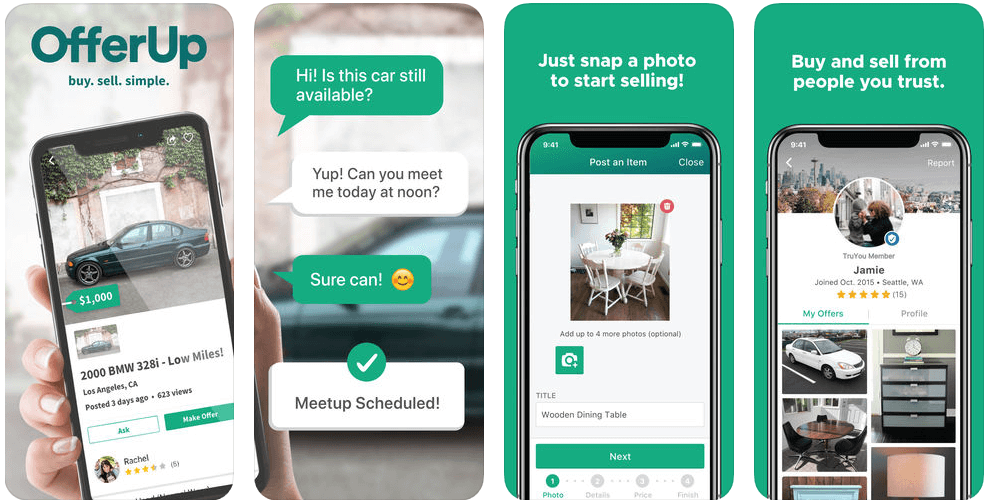 Offerup, one of the best shopping offer apps, is the largest marketplace that facilitates buyers and sellers to meet each other to match their mutual interests. The app lets users find the greatest deals on the product that they are looking to buy or can make money on the items that they wish to sell. Users can join their local community to buy or sell the product.
Features
Users can list the products within 30 seconds.
Safety and reputation features let users gather clear information about the person whom they are dealing with.
Browse a wide range of newly listed products on regular basis.
Create a unique profile page to build reputation and lots more.
ShopSavvy
Stores: (iOS, Android)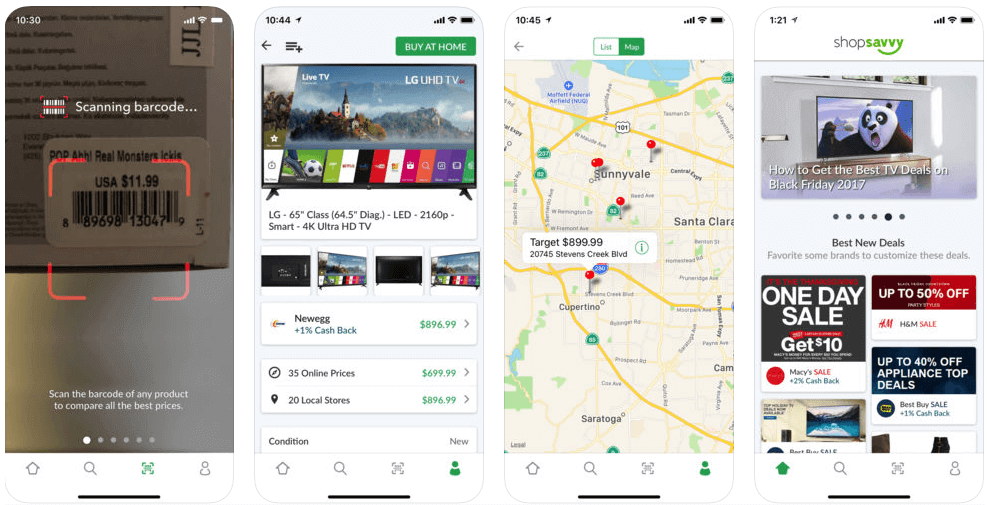 ShopSavvy lets users grab an opportunity to compare price of product available online or nearby local stores. All they need to do is to scan the barcode of the product for an effective price comparison. The app serves its core purpose of letting users make the best decision to purchase and discover the good product at the best place.
Features
Users can scan the barcode and QR codes of the listed products.
Comparing costs effectively to buy the products at the best prices and save money.
Access in-app deals and browse numbers of online retailers to buy the products online.
Wanelo
Stores: (iOS, Android)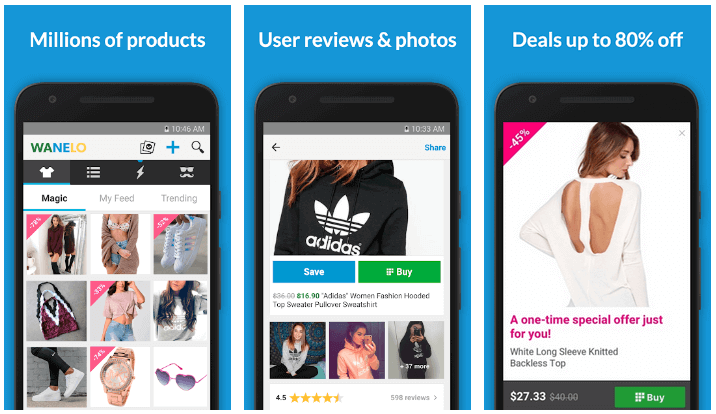 As it stands for want, need and love, Wanelo lets users connect popular online shopping stores to avail the best deals on different categories including beauty, fashion and lots more. It not only makes shopping easier, but also much affordable.
Features
Users can avail big discount up to 60% to 90% on various items.
Go through reviews, ratings, feedbacks, etc., before buying products.
Browse newly listed and personalized products everyday.
Keep a tab over 17,000 different shopping stores and browse a wide category of products.
You may also like to read: Best Video and Movie Streaming Apps on iOS and Android
Tophatter
Stores: (iOS, Android)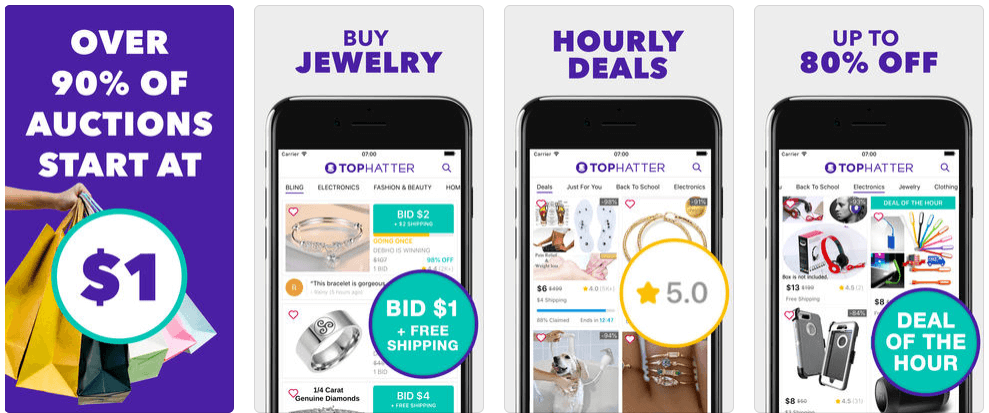 Tophatter gives shoppers lots of reasons to excite, whether they're interested to bid the items to buy at reasonable rates or simply looking for buying jewellery, fashion and other items. The app does everything to make shopping fun, by letting users bargain the products, to make shopping fast and memorable.
Features
Users have to first login to shop items like gadgets and the related products.
Bids for most of the start with $1, users can pay only if they win.
New auctions get listed everyday.
Access lucrative offers, money-saving deals and lots more.
Slickdeals
Stores: (iOS, Android)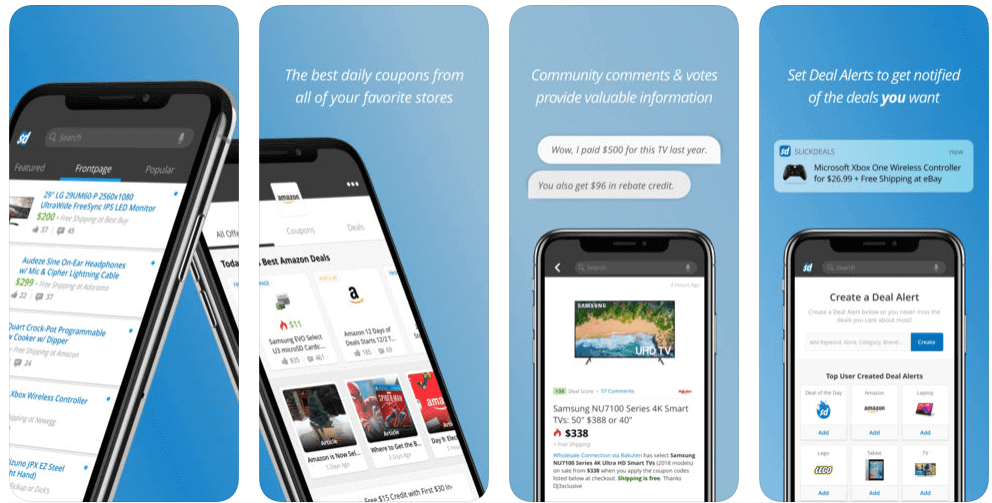 Slickdeal is the best place to discover, share and shop the best deals matching users' requirements. It aims to help users prevent from paying full price of the products they're interested to shop. Being the most popular deal-sharing community online, it caters millions of shoppers.
Features
Users can set a deal alert and configure it using keywords, categories and stores, to get notification.
Browse lucrative deals and discounts by category.
Access coupon page to check the last minute deal.
Find coupons for every listed shopping store.
Target
Stores: (iOS, Android)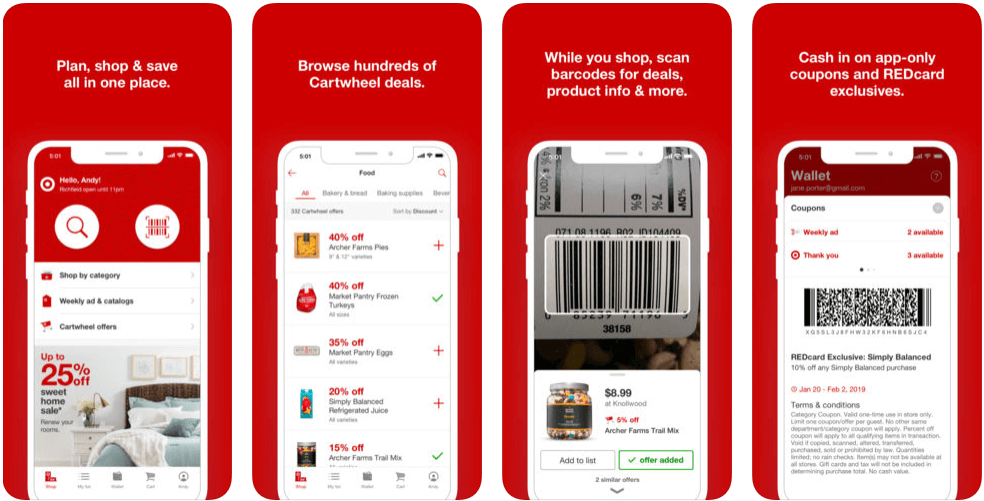 Target lets users shop in a planned manner to grab maximum opportunities to discover lucrative deals and save lots of money. Whether users are shopping from home or directly from the store, they are entitled to avail the best available deals.
Features
Users can shop their favorite products irrespective of where they're.
Browse different category of products, along with promotional offers, deals, etc.
Enjoy flexible ordering alternative.
Redeem coupons in wallet.
Shopular
Stores: (iOS, Android)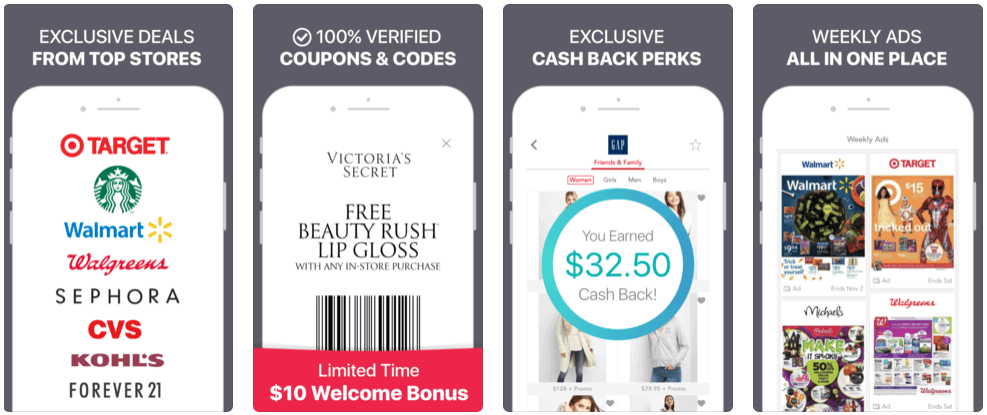 Whether users are looking for coupons, saving, cash back or lucrative deals with popular store, everything is possible with the app called Shopular, listed among the best shopping offer apps. The app lets users never miss any deals and helps them discover the best pricing option for the products listed in the stores.
Features
Users can discover hundred of popular shopping stores to choose from.
Access the hand-selected deal, which helps users do lots of savings.
Shopping through app rewards users up to 25% cash back.
Get notifications of the best and nearby deals.
We would love to hear your comments relating to the post. Got some other thoughts? Drop us words through our contact page.
The post Apps for Best Shopping Offers, Discounts & Deals on Android & iOS appeared first on AppsChopper Blog.