The challenging yet thrilling journey of a small business idea growing to a revenue-generating business is fuelled by 'CAPITAL'. A recent study reveals that about 94% of start-ups fail to flourish in their first year of operation due to lack of funding. So as an entrepreneur at every stage of your growth process, always ask yourself 'how to raise funds for my start-up? Now, the nature and type of your business solely decide when you should go for fundraising and how. But whenever you feel its time, you will have to choose a funding option from the list below. Though these options are suitable for Indian start-ups similar fundraising versions are available worldwide.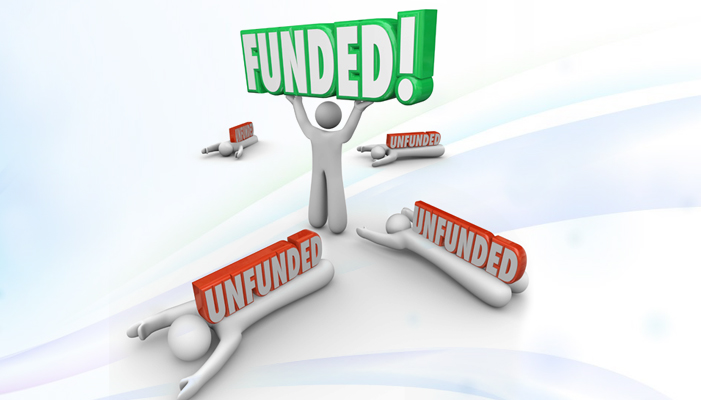 Start Fundraising with Bootstrapping

– At the initial stage of your business, when you are devoid of any potential profit proof, the bootstrapping aka self-funding can be a promising option for fundraising. Bootstrapping means investing your own savings or getting a contribution from your acquaintances, an easy option owing to the minimum compliance's and costs involved. However, self-funding will suit you if your business requirement is small; but for those you require funding from their 1st business day, bootstrapping isn't suggested.

Raising funds through Crowdfunding

– It is the trendiest funding option gaining popularity among the young entrepreneurs. As the name says, it means taking a contribution from multiple investors simultaneously. The owner needs to put up business plans, profit goals and detailed fund requirements on the crowdfunding platforms, consumers who like the idea can go for pre-booking of service as a kind of investment. It is boon for the industry beginners for it will not only arrange for funds but does the marketing also. Moreover, this funding option gives power in the hands of consumers cutting out the professional investors and brokers.

Get an Angel Investor for your Start-up

– They can be individual or group networks who are keenly interested in investing for booming start-ups providing business mentoring alongside. Alibaba, Yahoo, Amazon, Google and such other giants have also been financed by Angel Investment. However, they expect good amount of the business equity but with lesser investment amount than venture capitalists.

Fundraising through Venture Capital

– It is here, where you can go for bigger bets, a professionally managed funding network that invests only with companies with bigger revenue proposals. Venture capital invests against the business shares and withdraws only after a merger-acquisition or the shares going public. They only shortfall is their small recovery time frame of two to five years.

Arrange Finance with Bank loans

– Of Course the commonest option of all, any entrepreneur goes to if he needs funding. There are two types of bank loans – working capital and funding loans. While in the prior one the loan amount completes one revenue generation cycle, the limit of the borrowed amount is however decided on the value of the hypothecated company shares. The later one has the common procedure of getting an investment with sharing the business plan and its probable values.

Funding with Micro-Finance Providers

– But for those who are unable to have any of the above funding, the option of micro financing still remains with them. Helpful for those who do not have good bank rating. Provides investment for small enterprises with limited credit requirement.
Closing steps after Fundraise – So, with the plethora of fundraising sources, it is easier than ever to get a kick-start for your business. But as with a boon comes a bane, be cautious of any fraud that might strangle your business with issues. Just be a responsible entrepreneur with justified exploitation of funds, you will surely beat the race.
The post Fundraisings for Your Start-up…The Right Way appeared first on Unispace Business Center Blog.