WASHINGTON (February 14, 2018) – (RealEstateRama) — U.S. Environmental Protection Agency (EPA) Administrator Scott Pruitt participated in the White House Infrastructure Initiative Roundtable alongside President Donald Trump, other members of the Cabinet and state and local officials from around the country.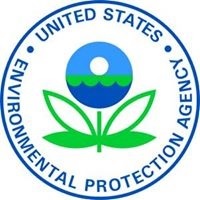 "President Trump's infrastructure plan will revitalize our nation's once-great infrastructure and create a safer and stronger America," said EPA Administrator Scott Pruitt. "Infrastructure includes more than roads and bridges; we will also rebuild our nation's crumbling water infrastructure and clean up contaminated land, both of which are critical to environmental protection and economic growth in our communities. Through regulatory reforms and targeted investments, EPA will play a leading role in this effort."
Background:
The President's infrastructure proposal includes three elements that directly impact EPA and its role in repairing and restoring the nation's water infrastructure and cleaning up contaminated land:
Funding: The proposal seeks $100 billion in competitive grant programs to incentivize investment in infrastructure that leverages federal investments, is financially sustainable or improves performance. Of this amount, EPA is expected to receive about $20 billion for grant programs to support drinking water, wastewater and stormwater facilities and for Brownfields and Superfund cleanup and land revitalization.

The proposal also requests $50 billion to fund rural infrastructure, including state water facilities and cleanup programs. $40 billion of this money would be provided to states in block grants according to a formula. The remaining $10 billion would be for a new competitive grant program administered by EPA, the U.S. Department of Agriculture and the Department of Transportation for communities with less than 50,000 people.

Policy Reforms: The President's infrastructure initiative would amend the Clean Water Act, Safe Drinking Water Act and Water Infrastructure Finance and Innovation Act (WIFIA) to promote private investment and improved management of water infrastructure through expanded use of State Revolving Loan Funds. It also increases WIFIA funding authorizations and expands WIFIA eligibility to include certain Superfund, Brownfields and Army Corps flood projects.

Additionally, it would change the Comprehensive Environmental Response, Compensation, and Liability Act to authorize administrative settlements and to clarify provisions identified by the Superfund Task Force as barriers to private investment in cleanup projects.

Permitting: Under the President's "One Agency, One Permit" concept, a lead federal agency would be responsible for issuing a single record of decision for a major project within two years. Duplicative environmental reviews and processes would be eliminated in favor of more cooperation and earlier engagement by all relevant agencies in order to achieve positive environmental outcomes, regulatory certainty, and public transparency. Among the changes needed to implement these reforms are:

Amend Clean Air Act section 309 to eliminate the requirement for EPA to review and publicly comment on other agencies' Environmental Impact Statements.
Amend Clean Water Act section 401 to establish an administrative appeal process to resolve disputes involving a state's determination that a project would lead to a violation of its water quality standards.
Amend Clean Water Act section 404(c) to eliminate EPA's ability to veto an Army Corps section 404 permit for infrastructure projects in order to implement the one federal permit decision.
Amend the Clean Water Act to clarify the Army Corps' authority to construe the jurisdictional term "navigable waters" under section 404.
Amend the Clean Air Act to clarify that conformity requirements apply only to the most recent National Ambient Air Quality Standard for the same pollutant.
Contact Information:
EPA Press Office (

)