As a landlord, limiting vacancies at your rentals and keeping rent payments flowing are top priorities. But no matter how well you screen potential tenants or how great your place is, tenants may have to move early for one reason or another.
While this can be extremely concerning for a landlord, many of those tenants, just like you, do not want to break their lease. Instead, tenants may request to sublease the rental – an alternative to breaking a lease that will prevent a vacancy and ensure rent payments show up as scheduled. In this article, we'll answer landlords' questions about subleasing, and guide you through successfully subleasing a rental. Let's dive in!
In this article, you'll find…
What is a Sublease?
Subleasing Pros and Cons for Landlords
Protecting Yourself Through a Sublease Clause and Tenant Screening
For Tenants: How to Sublease a Rental
Subleasing FAQ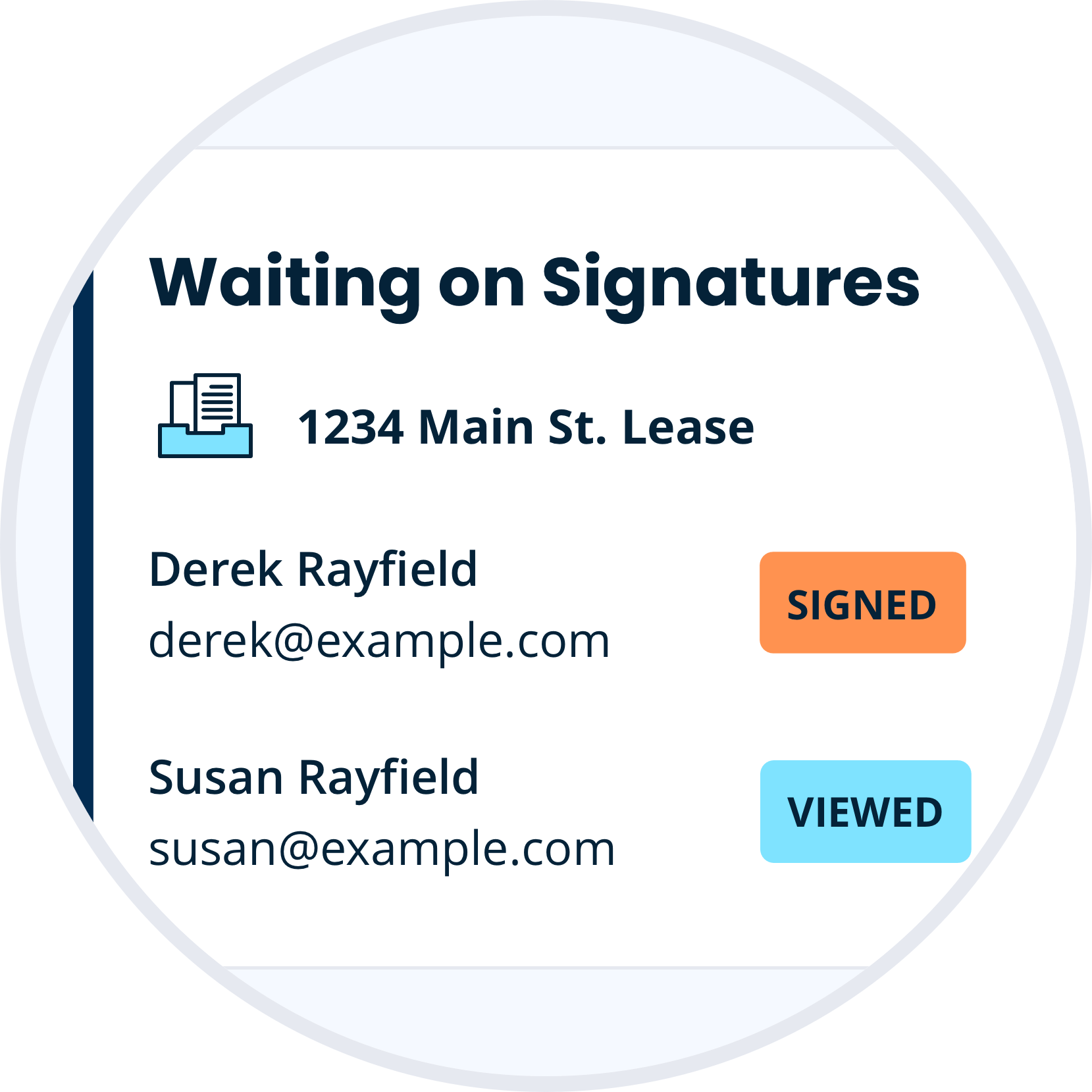 Create a Custom Lease Agreement
Set up customizable lease agreements right in your TurboTenant account! Purchase a single lease agreement, or subscribe and receive unlimited lease agreements, plus electronic signatures and landlord forms.
[i]
Unlimited Plan available in AZ, CO, CA, FL, GA, MI, MT, PA, TX, VA
A sublease is simply a new lease agreement that is established between a tenant and a Subtenant. Generally, it works like this – a tenant will locate another person to cover the responsibilities of the rental lease; mainly, paying rent. The person, known as the subtenant or sublessee, who takes over the lease will then move into the property and pay rent.
Is there a difference between subleasing and subletting? Yes and no. Both achieve the same goal of renting out a property to a new renter. The difference lies in who ends up in charge of the lease. For subletting, the new renter will sign a brand new lease directly with the landlord, while subleasing involves renting the property to a new renter through the original tenant and their associated lease agreement. Subletting places the landlord in charge of collecting rent directly from their new tenant, but for subleasing, the old tenant will be in charge of collecting the new tenant's rent and distributing it to the landlord. No matter which option you choose, both ensure your property stays filled and rent gets paid.
For the purpose of this blog, the term subleasing will be used to refer solely to the act of a tenant renting out their rental to a subtenant.
Subleasing Pros and Cons for Landlords
Subleasing comes with its positives and negatives, but thankfully, many of the negatives can be avoided with proper precautions. Before honing in on what landlords can do to protect themselves and their investment, let's take a look at the pros and cons of subleasing:
Subleasing Pros for Landlords
Helps you avoid a vacancy:

A tenant moving before their lease is up could mean a break in the lease – but not if you allow subleasing. Allowing a tenant to sublease means you don't need to fill a new vacancy and lose out on rental income.

It's the tenant's responsibility to find the subtenant:

With a sublease, the original renter is responsible for finding an appropriate applicant. This limits the landlord's involvement, saving you the headache of finding a new tenant.

Tenant manages the subtenant:

With subleasing, since the original tenant is on the lease with the landlord and the sublease is between the tenant and subtenant, the original tenant is responsible for everything from rent payments to property damage. This means less work for landlords!
Subleasing Cons for Landlords
It can lead to poor screening and an undependable subtenant:

If applicants aren't screened in the same way that you screened your original tenant, you'll have no idea if the subtenant will be a good fit or not. The original tenant may be more concerned with finding someone to cover the rent than they are about the subtenant's qualifications. It's a risk to rely on the original tenant to relay rent payments and maintenance issues, bringing us to our next point.

There could be more property damage:

Whether it's lack of communication about maintenance issues or true property damage, a subtenant may cause damage to the rental because of lack of responsibility over the property or awareness of lease agreement rules.

There may be lease violations that lead to eviction:

Besides not paying rent or causing property damage, the subtenant could violate the original lease in other ways, such as causing noise complaints or having a pet when you have a no-pet policy. This may be cause for you or the original tenant to evict the subtenant.
Protecting Yourself Through a Sublease Clause & Tenant Screening
Though some landlords may prefer for tenants to not sublease their rental, many states' landlord-tenant laws do not allow landlords to deny tenants the ability to sublease. However, in the case that your tenant does decide to sublease, there are still ways to protect yourself as a landlord.
To start, you can explicitly address subleasing in the original lease agreement. A sublease clause that states the tenant is not allowed to sublease the property without your written permission will ensure you are well informed of your tenant's intentions. Legally, the sublease clause should also state that you will allow the tenant to sublease if the terms are reasonable. If and when your tenant approaches you about subleasing, remember – good communication is key to preventing landlord-tenant issues that have the potential to affect your rental's return on investment.
While the responsibility of locating possible subtenants typically falls on the tenant, the landlord should oversee screening the applicant. Just like screening your original tenant, you'll want to take the same approach to screen the subtenant. Set financial criteria, along with background and eviction history criteria, and meet the applicant in person. Based on your findings, you may choose to reject any applicants that may not be a good fit. Make sure to include that you will be screening tenants for credit, criminal, and eviction history in the lease agreement – you can also specify who will pay for the screening fee whether it's the current tenant, subtenant, or yourself as the landlord.
Additional actions you can take in your lease agreement to protect yourself include requiring the subtenant to have renters insurance (or, double-check your tenant's renters insurance covers the subtenant) and banning subtenants from listing their vacancy as a short-term rental on Airbnb or Vrbo.
If your tenant subleases without your permission, defer to the way the sublease clause has been written in your lease. You may have the legal right to evict the tenant and the subtenant. In addition, you may also be allowed to sue for any damages that resulted from the illegal sublease agreement. For an overview of the eviction process, visit this link.
For Tenants: How to Sublease Your Rental
Tenants, when subleasing, it's important to understand you assume the position of the middle-man between the landlord and subtenant. In a sense, you become a landlord yourself by ensuring your subtenant pays rent, maintains the property by reporting maintenance issues, and of course, follows other provisions in the lease agreement. If this seems like too much responsibility, subleasing may not be the best option for moving out of your rental early, and you may need to consider breaking your lease agreement.
If you feel ready to take on the landlord role, here are a few steps you can follow to successfully sublease your rental:
Step 1: Let Your Landlord Know Your Intentions.

To keep a positive relationship with your landlord, let them know you wish to sublease your rental. Having an honest, open discussion will lead to trust with your landlord. Plus, if issues arise with the subtenant, it's best to have your landlord's support through the process than to not.

Step 2: Find a Good Subtenant.

Just as the landlord vetted you during the rental application process, you should do the same for a potential subtenant. Many landlords will require tenant screening, but to help speed up the process, you can do your own screening prior to providing the landlord with the applicant's information. Remember, you want to rent to a subtenant who will pay rent on time and maintain the property to safeguard your security deposit and follow the lease agreement.

Step 3: Help Set Up Online Rent Payments.

To avoid any disputes or confusion over rent payments and to remove yourself from the middle, consider setting up online rent payments between the subtenant and your landlord. Easily do this with

TurboTenant's online rent payments

. Your subtenant will be able to pay rent directly to your landlord via ACH and credit or debit card.
As you can see, subleasing has pros and cons for both landlords and tenants, but with a clear lease agreement, landlords may be able to comfortably allow tenants to sublease their rental. If you're in need of a customizable lease agreement, easily create one on TurboTenant today.
To guarantee there are little to no issues with a subtenant, both tenant screening and a sublease provision in the original lease agreement will serve as protection in regards to who is ultimately accountable for rent payments, additional lease terms, maintenance issues, and more. Landlords can always opt to sublet, in which, a brand new lease is established with the subtenant.
No matter which option you choose, hopefully, after going through the proper process, landlords will end up with a subtenant who is responsible, paying, and possibly, a new long-term renter!
What happens if the subtenant does not pay rent?
If the subtenant doesn't pay rent, then the original tenant is responsible to pay since they are serving as the middle-man between the subtenant and the landlord. Remind your tenant of this responsibility before they decide to sublease. You can even encourage your tenant to screen the applicant themselves before passing the applicant's information on to you for final approval.
What if your tenant wants to Airbnb your rental?
Airbnb and Vrbo are similar to subleases since they're generally both short-term rentals. In the same way your tenant would ask for permission to sublease, they need to ask for your permission prior to renting the property on any short-term rental site. If you prefer for your tenant not to use Airbnb or other sites, add a clause to the lease agreement stating that you ban this type of short-term rental.
Are you legally required to allow your tenant to sublease your rental?
While this varies from state to state, most states do not allow landlords to deny their tenants the ability to sublease a rental. Despite this, as the landlord, you can still require the tenant to get written permission from you to sublease. If the tenant was to illegally sublease the property, that violates the original lease terms, this jeopardizes the tenant's right to return to the property, and gives a landlord grounds to move forward with an eviction of both the original tenant and subtenant.
Who needs to sign a sublease agreement?
A sublease agreement will need to be signed by the landlord, the original tenant, and the subtenant.
The post Subleasing: A Guide for Landlords and Tenants appeared first on TurboTenant.