Employees are the most valuable assets to any organization. Successful companies understand that. While putting efforts into hiring the right people, they also ensure that their employees are in the best physical and mental conditions. With the current economic landscape causing higher health care costs, preventive care programs should be something to consider. Because the benefits are tremendous. Here are 6 reasons why companies should start implementing corporate fitness programs .
1. Corporate Fitness Programs Help Reducing Stress
In today's hectic world, organizations are more and more demanding – long hours, tight deadlines – and this can be stressful sometimes. When not managed properly, the job stress can lead to health issues. Stress is inevitable but the effects can be reduced. Health care professionals highly recommended fitness exercises or any activity that raises the heart rate as the most effective stress reliever. Also, clinical results have demonstrated that workers rest better after exercises, which in turn reduces stress.
2. Corporate Fitness Programs Help

Losing Weight
Many employees lack of proper physical activities. Some spend hours sitting at a computer screen. And finding the time to exercise outside of work is tricky. Not everyone gets the right quantity of exercise they should. That is where Corporate Fitness Programs come in. Employers who value their employees should consider starting one.
3.

Improve Productivity & Worker Satisfaction
Sometimes work gets boring, repetitive and exhausting. This drains morale and lowers productivity. Breaking up the monotony is vital. Fitness is an effective way to lift the mood, increase energy, sharpen focus, and relax both the mind and body.
A Research showed the effects of corporate fitness programs on employee satisfaction, well-being and productivity. Employees involved in corporate fitness programs are more likely to have a higher level of job satisfaction, feel happier with their employer, compared to employees who are not offered fitness programs. Moreover corporate fitness programs help employees feel appreciated, leading them to put in their best efforts at work.
4. Corporate Fitness Programs Help

Reducing Absenteeism
The healthier the employees are, the more they'll be at work. Unhealthy employees cost a lot of money to businesses through absenteeism. A study on work-site health promotion programs showed that companies that implemented an effective wellness program realized significant cost reductions including:
28 percent reduction in sick days
26 percent reduction in health costs
30 percent reduction in workers' compensation and disability management claims
5. Corporate Fitness Programs Help Lowering

health care costs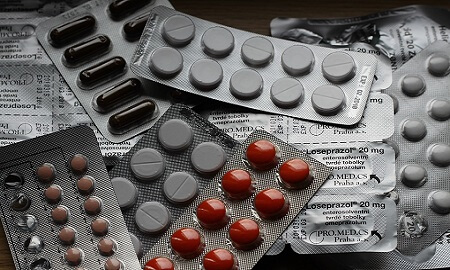 Corporate fitness programs can reduce companies cost while creating a healthier and happier workplace. According to the Cornell University Institute for Health and Productivity Studies, employers can save between $300 and $450 annually per employee. As a result of reduced health expenditures from an annual wellness investment of $100 to $150 per employee.
6. Corporate Fitness Programs

Enhance teamwork
Having a fitness program that engages all members of a company has a significant impact on the organization. Employees who exercise together get to know each other better and that enhance relationships. These relationships help foster the teamwork and reflect well on the whole organization.
Nowadays, corporate fitness programs are no longer optional for those who want to take their business growth strategies to the next level.
Feel free to let us know your thoughts in the comment section below.
The post 6 Top reasons why corporates should start fitness programs appeared first on Famio Services Ltd.