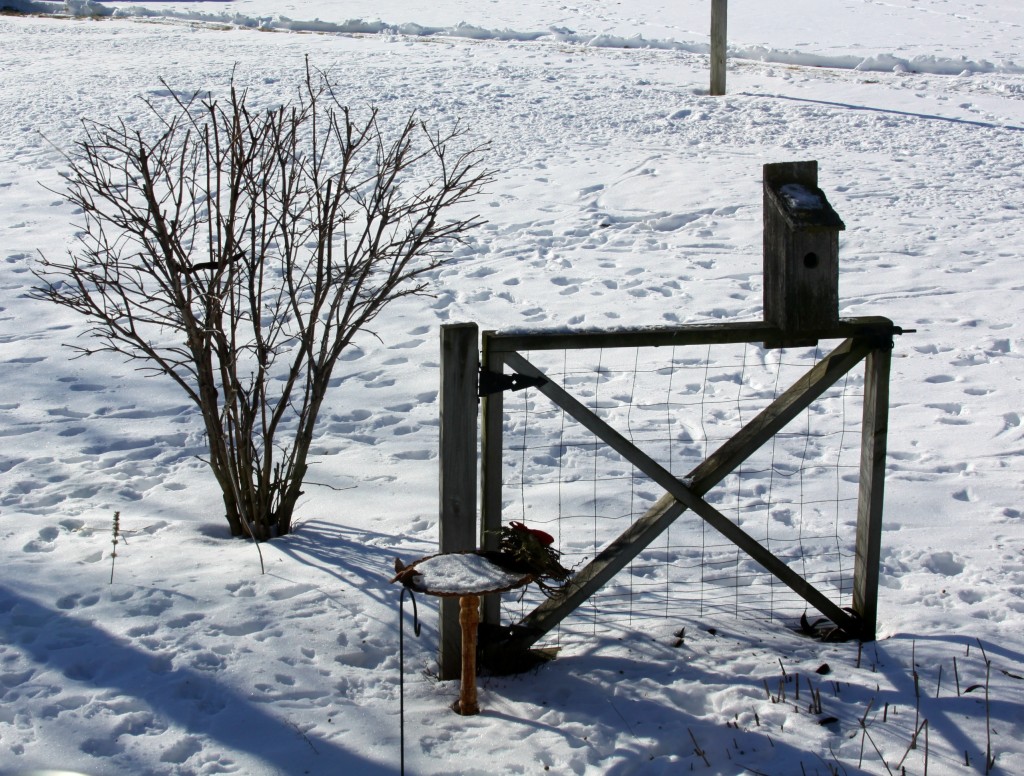 Winter garden rich with bunny, dog, bird and deer tracks
Remember Field trips as a kid? Oh, how I loved them!
It's an impromptu-of-sorts plan that John came up with and it didn't take much to convince me (okay- twist my arm!).
Tomorrow we are going to have a field trip date day! After a morning meeting I have, we will head to the Mitchell Park Horticultural Conservatory – a fancy way of saying, Milwaukee Domes.
Their specialty showcase right now is "Attack of the Giant Monsters Train Show." While I don't know exactly what that means, John loves anything trains. So we shall chug on down there to check it out.
And me, well, to be around lots of beautiful flowers and greenery and snug and warm inside the domes — well, that will be a bountiful feast my eyes will most happily take in and my body will most relish after these last two days of frigidly cold temperatures.
I read somewhere where someone calls this a one day vacation – though their little getaway included an overnight stay. I like the idea of a one day vacation, or as I'm calling ours, a field trip date.
We will have lunch somewhere too and who knows what else may strike our fancy to stop and take in.
But all I know, is I'm super excited to be taking a day to head out on a little adventure. I'm sure it will inspire my creativity in some shape or form and this is always a good thing. Good for the heart and spirit!
Thank you for subscribing to my journal posts.
The post Did You Say Field Trip? I'm In! appeared first on Joyful Paws.