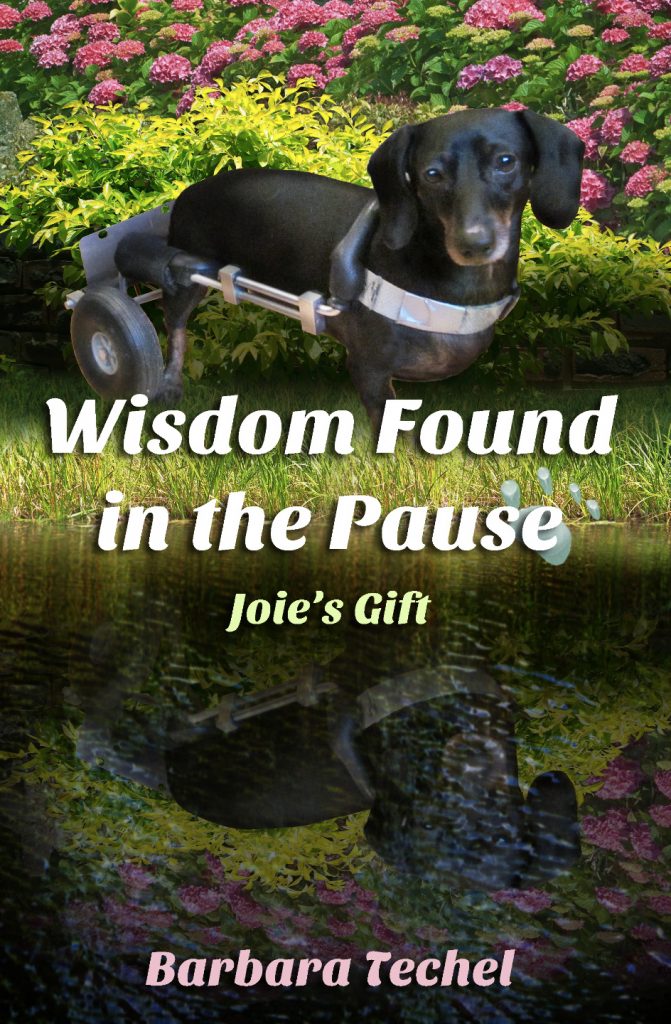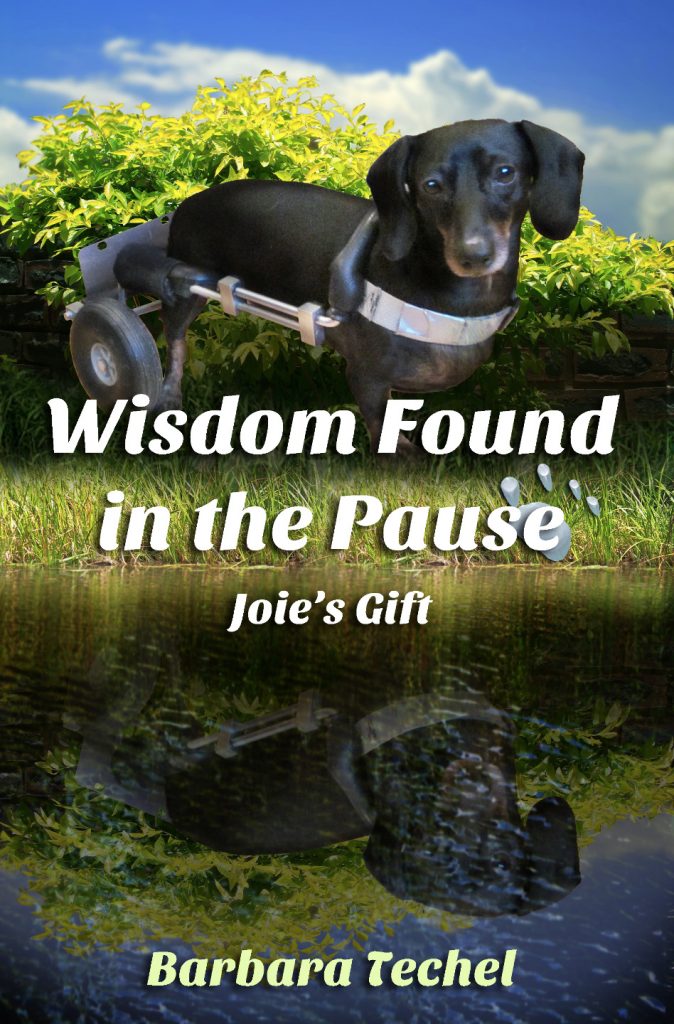 It's an exciting time having finally finished the editing portion of my new book and now onto putting it all together!
I've been working with Caryn of Lantern Glow Design and have narrowed a book cover down to the two choices above. You will note there isn't much difference – the only difference being the backgrounds – either floral or sky. While I realize the ultimate choice is mine, I'd sure love your input!
Please let me know by leaving a comment below which you like better- the one on the top, #1 or the one on the bottom, #2. Thank you!
Thank you for sharing and subscribing to my blog updates.
The post Help Me Pick the Cover for My New Book: "Wisdom Found in the Pause – Joie's Gift" appeared first on Joyful Paws.