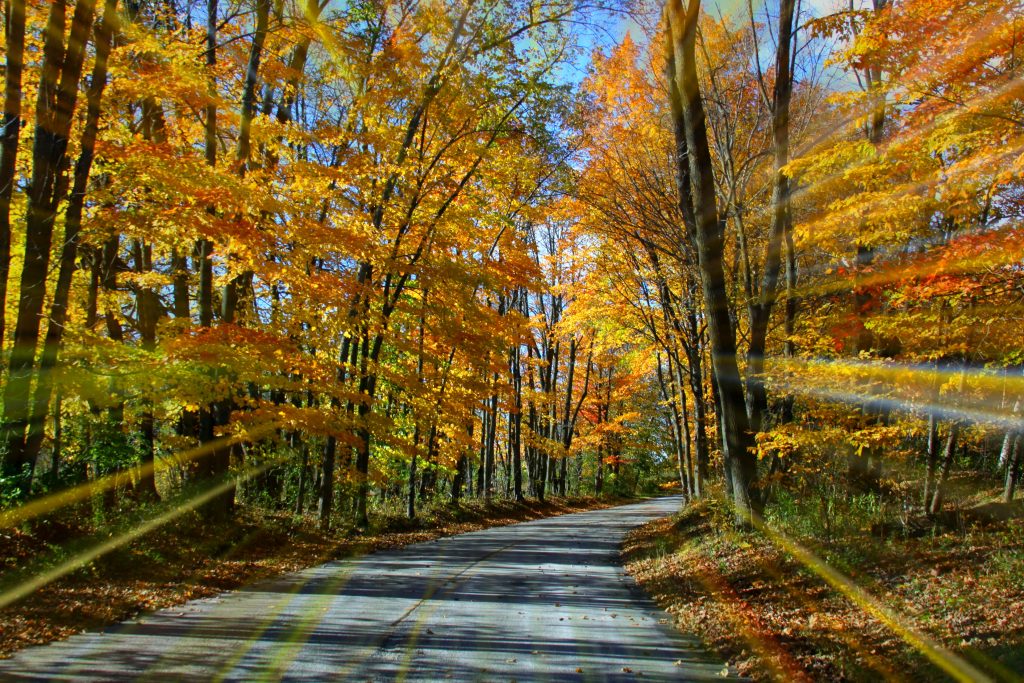 Every Tuesday, I travel this Road – a winding road that when I get to this exact spot this time of year, it always makes my heart light up. It's the road that takes me home after picking up my CSA share at Old Plank Farm, which is owned and operated by a young woman named Stephanie. A place I've grown to love and every time I pull into the gravel driveway, I feel a grounding sense of peace wash over me.
I feel connected to community and the earth as I walk down the driveway into the old red barn with white sliding doors where my quarter share of the week's veggies and fresh eggs await. I enjoy see the chickens nearby rooting through food on the ground and clucking a happy tune. This is how shopping for food should be. It's a place I don't feel in a hurry or rushed like I do sometimes when I go to the grocery store.
It's hard to say goodbye to the season of our CSA share as this Tuesday will be the last till next June. We've taken part in the share for two years and since then I've learned to cook in new ways and incorporate veggies I'd not have otherwise done.
This building below is on my route home also and always catches my eye while my mind tries to create a story around what it was at one time. It sits in front of a home so I assume its part of their property. The front porch is always decorated in some fashion and I love how the trees are growing up out of the stone section next to it.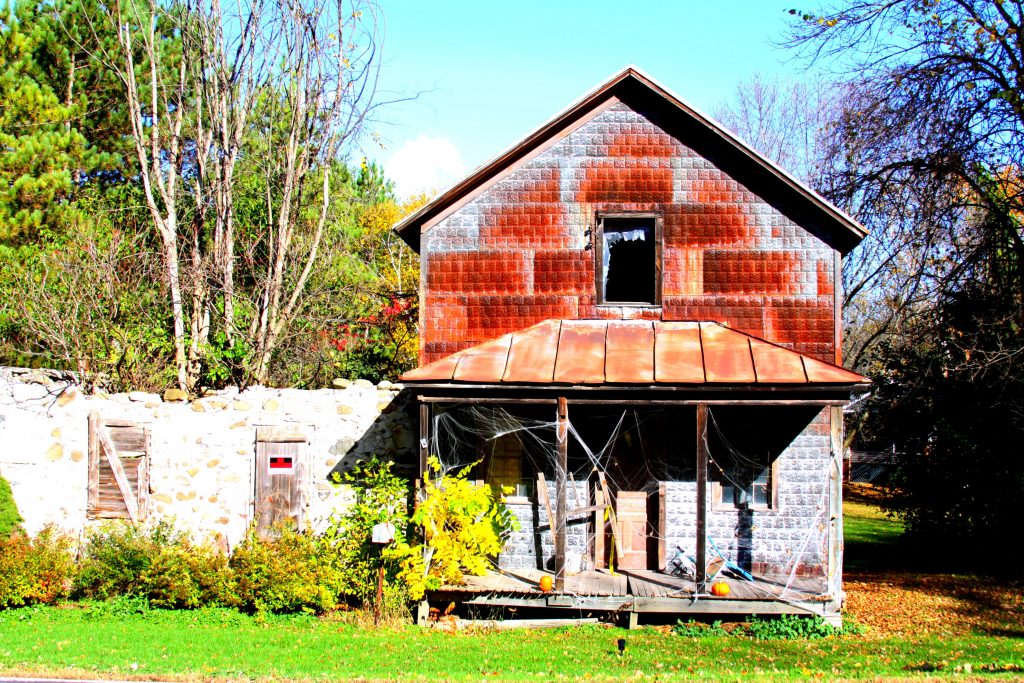 Down the winding, Country Roads every Tuesday is like a meditation – one I look forward to all summer long. The drive never fails to have me reflecting on what truly matters in this thing called life, and often times I find myself going below the speed limit just so I can savor each precious moment. Just as I know I will especially do this Tuesday being the last until next spring.
Thank you for sharing and subscribing to my blog updates.
The post Country Roads and Saying Goodbye to the Last Tuesday appeared first on Joyful Paws.