Tiny T. Rex and the Impossible Hug
Written by Jonathan Stutzman
Illustrated by Jay Fleck
Published by Chronicle Books
on
March 5, 2019
Length: 48 pages
Ages:

3-5



Goodreads

|

Amazon

|

B&N

|

BookDepository



Synopsis:
Meet Tiny, a diminutive but determined T-Rex in a big world, as he embraces all obstacles against him in his quest to learn how to hug.
My Thoughts:
Tiny T. Rex visits his good friend, Pointy, but Pointy doesn't want to play. He's too sad. :(
Tiny T. Rex is determined to help. But how? His arms are too small for hugs! He asks his family members for help, each giving him different advice until he comes up with a plan to practice, practice, practice and luckily discovers a way to give Pointy a hug and cheer him up!
A heartwarming picture Book about a tiny T. Rex that is determined to cheer up his friend!
We loved the illustrations and the adorable T. Rex that is still too tiny to be anything but cute. My daughter thought it was especially fun that the dinosaurs in this story were doing regular every day human things like yoga, math, and sports.
The overall story is delightful and incredibly sweet. We loved it very much!
More picture books featuring dinosaurs: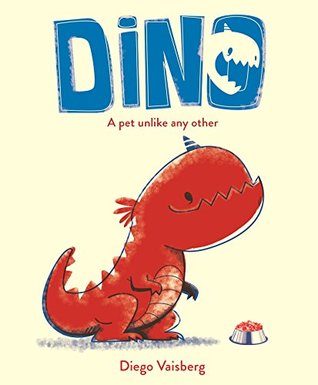 Happy reading!