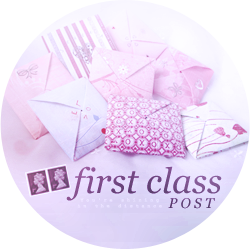 First Class Post - because this post is first class!
Books Purchased:

Physical copies:

This Modern Love by Will Darbyshire (11th August 2016)
This was a book in our Valentine's Day display at work, and it looks beautiful. It's made up of letters, mostly, submitted to the author by real people, written to the people's loves. It's a coffee table type of book, and I'm looking forward to dipping in and out of it.

Bones & All by Camille DeAngelis (22nd March 2016)
I discovered this book at work when someone had put it in the wrong place. I found the cover intriguing, so I read the book, and wow. A girlwho eats people? I read the first page as suggested on the back, and wow. I am so looking forward to this book!

When the Moon Was Ours by Anna-Marie McLemore (4th October 2016)
I have wanted this book for months, and I finally bought it! And god, it was so beautiful. You'll find my review further down this post.

Once Upon a Time: A Short History of Fairy Tale by Marina Warner (28th July 2016)
I have plans in the works for a series I'm hoping to run on the blog surrounding fairy tales, and to do that, I need some fairy tale analysis. Marina Warner was one of the authors recommended to me when I asked for recs on Twitter, and this looks like it's going to be so interesting!

The Uses of Enchantment: The Meaning and Importance of Fairy Tales by Bruno Bettelheim (25th April 1991)
I bought this along with Once Upon a Time, one I discovered doing my own research. Also looks like it will be a fascinating read!

The Universe of Us by Lang Leav (4th October 2016)
Lang Leav's third (ish - she did release a book before this, but it was a collection of poems from her first two books) poetry book! I didn't know she had published this book, I came across it in our Valentines's Day display as work, but I am now so excited to read it! Her poetry is beautiful!
The Girl From Everywhere (3rd March 2016) and The Ship Beyond Time by Heidi Heilig (2nd March 2017)
I realised I didn't have a physical copy of The Girl From Everywhere, and as the cover is changing soon, I wanted to get a copy as I love this cover! But then I also saw The Ship Beyond Time a few days early! Currently reading this on my Kindle from NetGalley, but I now have a finished copy, too! Excited!
Everywoman by Jess Phillips (23rd February 2017)
Another feminist non-fic to add to my shelves! I really love the sound of this book! Looking forward to reading it!
eBooks:


Night of Cake and Puppets by Laini Taylor (26th November 2013)
I was looking up Laini Taylor as she's going to be in the UK in April (!), so I was seeing about ordering any books I didn't have, and I discovered this eNovella from the Daughter of Smoke of Bone series. Looking forward to reading it!
Books Received for Review:
Books with an * are reading copies I received as a book seller.

Proofs:

Strange the Dreamer by Laini Taylor (6th April 2017)
This was amazing! I absolutely loved it! Incredible, incredible book! You'll find my review below.
Ten Dead Comedians by Frank Van Lente (11th July 2017)
This is meant to be a funny crime mystery! Not generally my bag, but it's a retelling of Agatha Christie's And Then There Were None, so I'm going to give it a go for the Retellings Reading Challenge.
Labyrinth Lost by Zoraida Córdova* (6th September 2016)
I have wanted this book for ages! When I originally requested it, the publication had been put back. And then I got all confused when it was published, thinking it was also going to come out in the UK. (Since getting this book, I've discovered I was wrong.) But then a proof turned up at work! So that was lucky.

Finished Copies:

The Midnight Gardener by The Fan Brothers (2nd Feb 2017)
This is such a beautiful picture book! The illustrations are just gorgeous! Looking forward to giving it a proper look and reviewing.

eARCs:


Close Your Eyes by Nicci Cloke (23rd Feb 2017) UKYA
A book about a group of friends, and how things change between them when a new boy starts at school, a change that leads to a school shooting. I am so intrigued! I'm pretty sure it's one of the girls who has the gun, and I've not heard of a book on a school shooting where a girl is the shooter, so this is going to be different!

Goodbye Days by Jeff Zentner (7th March 2017)
This book is going to be so emotional. A text sent by one friend that leads to a car crash and the deaths of three others. Grief and guilt, but also panic and anxiety. This is going to be a really upsetting book, but a really good one by the sounds of it.

The Suffering Tree by Elle Cosimano (13th June 2017)
A house that is inherited under mysterious circumstances, and a dead guy who suddenly comes back to life and crawls himself out of his grave? Yup, sounds like my cup of tea!

Defy the Stars by Claudia Gray (6th April 2017)
I'm not normally into sci-fi, but an android who is intelligent, learns quickly, and starts to develop feelings? An android who may need to be destroyed to end a war? Sold. Just sold.
The Ship Beyond Time by Heidi Heilig (2nd March 2017)
The sequel to The Girl From Everywhere! I AM SO EXCITED! I absolutely loved the first book, and I'm already loving this book! Reading it now!

I Have No Secrets by Penny Joelson (4th May 2017) - UKYA Debut
Oh my god, the premise of this book! Someone kills someone, and the murder confesses to Jemma - who can't tell anyone as she has cerebral palsy and is unable to communicate. Just reading the summary had me gasp "No!" out loud. This book is going to be so difficult to read, I think, but maaan, that premise. It's just awful to imagine.

And Then We Ran by Katy Cannon (6th April 2017) - UKYA
A road trip to escape! And a very big decision made! I am excited!

Countless by Karen Gregory (4th May 2017) - UKYA Debut
Oh my god! oh my god! A girl who has an eating disorder discovers she's pregnant. I just can't deal with with the Goodreads summary. It's going to break my heart, I just know it. But I'm so looking forward to it!


If Birds Fly Back by Carlie Sorosiak (29th July 2017) UKYA
I'm really intrigued by this story, he return of a star who disappeared, and the mysteries surrounding other missing people, and the two people who want to find the answers.

Windfall by Jennifer E. Smith (4th May 2017)
I love the sound of this story! The adventures two friends have when one wins the lottery, but also the problems that money can bring. Throw in a romance, too... it's going to be interesting!

Out of Heart by Irfan Master (20th April 2017)
I love the idea of a story that is based around a heart transplant, and those who the deceased has left behind, and the person who receives the heart. Generally these stories are emotional love stories, but this one looks to be more about family, and I love that!

Frogkisser! by Garth Nix (28th Feb 2017)
A retelling, I love a retelling! But this is middle grade rather than YA, so I'm a little weary about whether or not I'll enjoy it - I tend not to be a huge middle grade fan. But we'll see! I love the cover!




The Little Mermaid by Metaphorg (4th April 2017)
This is a graphic novel of the Hans Christian Anderson fairy tale! I'm looking forward to checking it out and seeing the illustrations - and finding out which ending we'll get!

My Life as a Bench by Jaq Hazel (2nd May 2017) - UKYA Debut
I am so intrigued by this book! A girl dies and her consciousness inhabits her memorial bench. It sounds a bit strange, but I'm curious!

The Edge of the Abyss by Emily Skrutskie (18th April 2017)
This is the sequel to The Abyss Surrounds US, which I'm still yet to read, but plan to get to soon. The first sounds amazing, so I'm excited to have the second book, too!

Naondel by Maria Turtschaninoff (6th April 2017)
The prequel to Maresi! I am so excited to read this and see how the Red Abbey was formed!

Thank you to Frances Lincoln Children's Books, Hodder & Stoughton, Quirk Books and Hot Key Books, Andersen Press, Disney-Hyperion, Egmont, Bloomsbury Children's Books, Stripes Books, Macmillan Children's Books, Piccadilly Press, Papercutz, Nowness Books, Flux and Pushkin Children's Books via NetGalley for the review copies.
Check out mail memes: The Sunday Post on Caffeinated Book Reviewer and Stacking the Shelves on Tynga's Reviews.
----------------------------------------------

Books Read in February
Unfortunately, due to a migraine that stopped me from reading for a week, and two books that I really didn't enjoy, meaning I didn't pick them up as often, I've not really had the best reading month. But here's what I read in February.
Wintersong by S. Jae-Jones - This book just wasn't for me at all. Not enough happened, and I wasn't so keen on the ending. I just wasn't the right audience.
When the Moon Was Ours by Anna-Marie McLemore - This was beautiful! Such a wonderful story, and wonderfully diverse! I love McLemore's writing, and how diverse it is.
Strange the Dreamer by Laini Taylor - This book has landed Laini Taylor my favourite author spot. Completely wonderful, gorgeous, and awe-inspiring! I adored this book!
Caraval by Stephanie Garber - Another disappointment, I'm afraid. Really unexciting, and such a disappointing ending! Really didn't like it.
Reading Challenges
| | |
| --- | --- |
| 4 / 12 books. 33% done! | 2 / 12 books. 17% done! |
| | |
| --- | --- |
| 3 / 12 books. 25% done! | 8 / 32 books. 25% done! |

Heidi Heilig's MuggleNet
Diverse Reading Challenge

2 / 30 books. 7% done!


3 / 13 books. 23% done!

Diversity Spotlight Thursday:



I discovered and joined the Diversity Spotlight Thursday meme, run by Bookshelves and Paperbacks, the aim of which is to highlight a diverse book you loved, a diverse book on your TBR, and a diverse book yet to be released.

Diversity Spotlight Thursday #1


Diversity Spotlight Thursday #2
Diversity Spotlight Thursday #3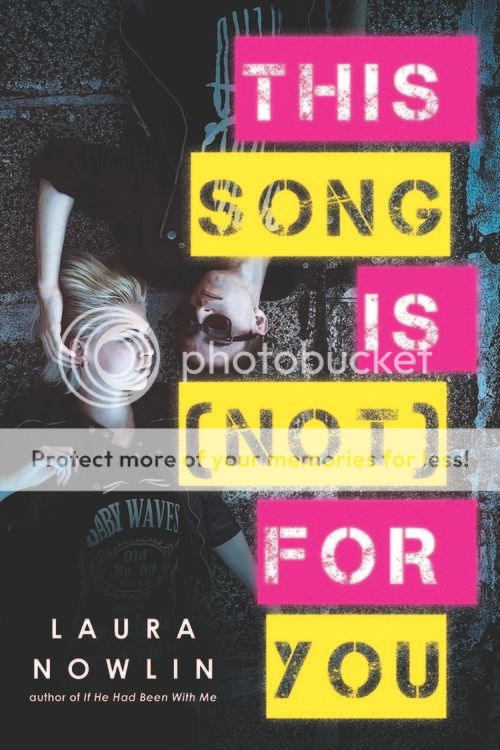 Other Posts
February's Diverse YA & MG UK Releases - Exactly what it says on the tin; diverse books in the YA and MG categories that were published in February.
The Book Fests Award Tag - Find out a little more about me and my reading preferences!
Heidi Heigil's MuggleNet Diverse Books Reading Challenge - Heidi Heilig had a guest post on MuggleNet recommending 30 diverse books by Native authors or authors of colour, and then challenged me on Twitter to read them all!
Elsewhere Online
Emma of Blu Chicken Ninja tells us How To Get Rid of Books.
Shannon of It Starts at Midnight discusses Big Books Are Scary and her thought processes to avoid reading them.
Amber of The Mile Long Bookshelf gives us 33 Book Recommendations for Librarians in Secondary Schools.
Amber also shares with us 9 Things I've Overheard Whilst Working in a Bookshop.
So that's been my February! How has yours been?