Just listen, Adam says with a voice that sounds like shrapnel.

I open my eyes wide now.
I sit up as much as I can.
And I listen.

Stay, he says.

Choices. Seventeen-year-old Mia is faced with some tough ones: Stay true to her first love—music—even if it means losing her boyfriend and leaving her Family and friends behind?

Then one February morning Mia goes for a drive with her family, and in an instant, everything changes. Suddenly, all the choices are gone, except one. And it's the only one that matters.

If I Stay is a heartachingly beautiful Book about the power of love, the true meaning of family, and the choices we all make.
If I Stay (If I Stay #1)
by

Gayle Forman

Title: If I Stay
Author: Gayle Forman
Date: April 2nd, 2009
Pages: 201
Publisher: Dutton Books
My Thoughts
I used the words for books before were disappointing, or didn't like it, but here I literally HATE this book (I can't believe I am using this word for a book), but Yes I do. I do find it Pathetic.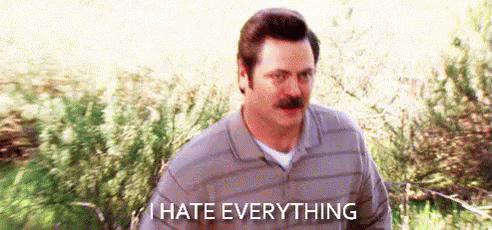 I want my time back which I wasted on reading this pathetic book, I watched the movie though and didn't like it, I was already done with my tbr of January so decided to read it, and Book was worse than the movie…
My least favorite subjects from the university were even better than this book.
Nothing worked for me, plot, characters or that cheesy relationship…I worked really hard to find something positive, and I only found Mia's parents tolerable.
I think I met my worst read of the year too early or if my luck is not working than It could end up as A strong Candidate

Ratings

Happy Reading
Connect with me: Goodreads|Twitter|Instagram