Two misfits.
One extraordinary love.

Eleanor… Red hair, wrong clothes. Standing behind him until he turns his head. Lying beside him until he wakes up. Making everyone else seem drabber and flatter and never good enough…Eleanor.

Park… He knows she'll Love a song before he plays it for her. He laughs at her jokes before she ever gets to the punch line. There's a place on his chest, just below his throat, that makes her want to keep promises…Park.

Set over the course of one school year, this is the story of two star-crossed sixteen-year-olds—smart enough to know that first love almost never lasts, but brave and desperate enough to try.
Eleanor & Park
by

Rainbow Rowell

Title: Eleanor & Park
Author: Rainbow Rowell
Date: February 26,2013
Pages: 328 Genre: YA,Romance,Contemporary
Publisher: St. Martin's Press
My Thoughts
You people now must know, how much disappointed I was after reading Fangirl and Yes I always find a way to express it again and again and I also decided that I am done with Rainbow Rowell, but I thought why not gave a chance her again. so here I am with a review of Eleanor & Park.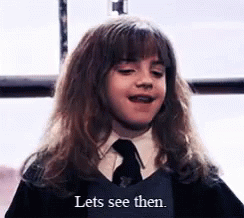 "If you can't save your own life, is it even worth saving?"
Eleanor who is a weird redhead and new in school met Park on the first day on the bus, She always dresses awkward and did I said She is WEIRD?.Park, who is half Korean and slowly falls for her.
"I want everyone to meet you. You're my favorite person of all time."
Park character is cute like I really adore him, his family is quite nice and I enjoyed them especially his father…Eleanor family history is such a mess, but a different one, In most books main leads always got a small family with one or 2 siblings, So this was different.
The writing was quite easy and captivating, I also said in my Fangirl Review I don't have any problem with Rowell's writing, it's all about the story, characters, and their bonding. In this book, it worked for me.
Eleanor sometimes really pissed me off but no I get it she is like this, one more thing I liked that how Tina and Steve were helpful in the end after all that history between them It was one of the different things from other YA.
It was a cute story with an average end, but It was not up to the Hype, I am not saying it is bad or something, it was an above average read.
Ratings



.5
And now I am not sure If I'll read Rainbow Rowell's again or not
Happy Reading
Connect with me: Goodreads|Twitter|Instagram