156 Fiction Books to Read in 2017
Original Post by BookBub
Be warned: Your to-be-read pile is about to get a lot longer! Publishers' descriptions below.

Mysteries and Thrillers
Dragon Teeth by Michael Crichton
Michael Crichton, the #1
New York Times
bestselling author of
Jurassic Park
, returns to the world of paleontology in this recently discovered novel — a thrilling adventure set in the Wild West during the golden age of fossil hunting.
The year is 1876. Warring Indian tribes still populate America's western territories even as lawless gold-rush towns begin to mark the landscape. In much of the country it is still illegal to espouse evolution. Against this backdrop two monomaniacal paleontologists pillage the Wild West, hunting for dinosaur fossils, while surveilling, deceiving and sabotaging each other in a rivalry that will come to be known as the Bone Wars.
Into this treacherous territory plunges the arrogant and entitled William Johnson, a Yale student with more privilege than sense. Determined to survive a summer in the west to win a bet against his arch-rival, William has joined world-renowned paleontologist Othniel Charles Marsh on his latest expedition. But when the paranoid and secretive Marsh becomes convinced that William is spying for his nemesis, Edwin Drinker Cope, he abandons him in Cheyenne, Wyoming, a locus of crime and vice. William is forced to join forces with Cope and soon stumbles upon a discovery of historic proportions. With this extraordinary treasure, however, comes exceptional danger, and William's newfound resilience will be tested in his struggle to protect his cache, which pits him against some of the West's most notorious characters.
A page-turner that draws on both meticulously researched history and an exuberant imagination,
Dragon Teeth
is based on the rivalry between real-life paleontologists Cope and Marsh; in William Johnson readers will find an inspiring hero only Michael Crichton could have imagined. Perfectly paced and brilliantly plotted, this enormously winning adventure is destined to become another Crichton classic.
I Know a Secret by Tess Gerritsen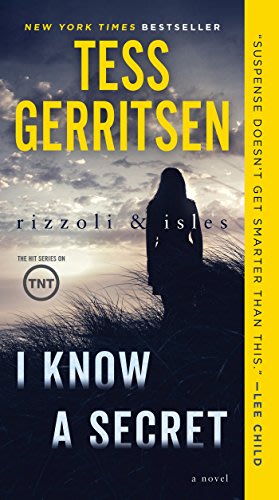 Jane Rizzoli and Maura Isles — the crime-solving duo who inspired the smash hit TNT series — return to investigate the gruesome staged murder of a horror film producer in this edge-of-your-seat thriller.
The Burial Hour by Jeffery Deaver
New York Times
bestselling author Jeffery Deaver returns to forensic detective Lincoln Rhyme in his most harrowing case yet.
A businessman snatched from an Upper East Side street in broad daylight. A miniature hangman's noose left at the scene. A nine-year-old girl, the only witness to the crime. With a crime scene this puzzling, forensic expertise of the highest order is absolutely essential. Lincoln Rhyme and Amelia Sachs are called in to investigate.
Soon the case takes a stranger turn: a recording surfaces of the victim being slowly hanged, his desperate gasps the backdrop to an eerie piece of music. The video is marked as the work of The Composer…
Despite their best efforts, the suspect gets away. So when a similar kidnapping occurs on a dusty road outside Naples, Italy, Rhyme and Sachs don't hesitate to rejoin the hunt.
But the search is now a complex case of international cooperation — and not all those involved may be who they seem. Sachs and Rhyme find themselves playing a dangerous game, with lives all across the globe hanging in the balance.
Long Black Veil by Jennifer Finney Boylan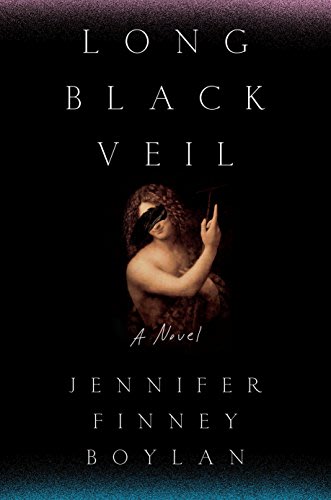 From the
New York Times
bestselling author of
She's Not There
, a new novel about a woman whose family and identity are threatened by the secrets of her past.
Golden Prey by John Sandford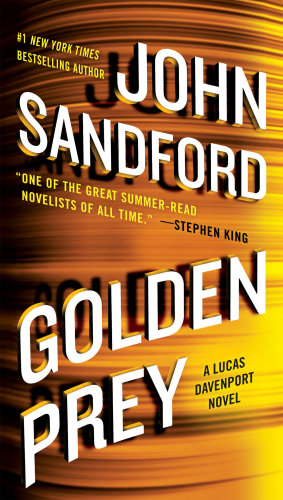 The man was smart and he didn't mind killing people. Welcome to the big leagues, Davenport.
Lucas Davenport's first case as a US Marshal sends him into uncharted territory, in the thrilling new novel in the #1
New York Times
-bestselling series.
Thanks to some very influential people whose lives he saved, Lucas is no longer working for the Minnesota Bureau of Criminal Apprehension, but for the US Marshals Service, and with unusual scope. He gets to pick his own cases, whatever they are, wherever they lead him.
And where they've led him this time is into real trouble. A Biloxi, Mississippi, drug-cartel counting house gets robbed, and suitcases full of cash disappear, leaving behind five bodies, including that of a six-year-old girl. Davenport takes the case, which quickly spirals out of control, as cartel assassins, including a torturer known as the "Queen of home-improvement tools" compete with Davenport to find the Dixie Hicks shooters who knocked over the counting house. Things get ugly real fast, and neither the cartel killers nor the holdup men give a damn about whose lives Davenport might have saved; to them, he's just another large target.
Filled with his trademark razor-sharp plotting and some of the best characters in suspense fiction, Golden Prey is further reason why "Sandford has always been at the top of any list of great mystery writers" (
The Huffington Post
).
The Red Hunter by Lisa Unger
What is the difference between justice and revenge? In this buzzworthy new standalone thriller by
New York Times
bestselling author Lisa Unger, two wronged women on very different paths find themselves in the same dark place…
Claudia Bishop's perfect life fell apart when the aftermath of a brutal assault left her with a crumbling marriage, a newborn daughter, and a constant sense of anxiety about the world around her. Now, looking for a fresh start with a home restoration project and growing blog, Claudia takes on a crumbling old house — one that unbeknownst to her has an ugly history and may hide long buried secrets.
For Zoey Drake the defining moment of her childhood was the horrific home invasion murder of her parents. Years later, she has embraced the rage that fuels her. Training in the martial arts has made her strong and ready to face the demons from the past — and within.
Strangers to each other, and walking very different paths in the wake of trauma, these two women are on a collision course — because Zoey's past nightmare and Claudia's dreams for her future take place in the very same house. As Zoey seeks justice, and Claudia seeks peace, both will confront the monsters at the door that are the most frightening of all.
16th Seduction by James Patterson and Maxine Paetro
Detective Lindsay Boxer faces a heart-stopping threat in the newest
Women's Murder Club
thriller.
Fifteen months ago, Detective Lindsay Boxer's life was perfect — she had a beautiful child and a doting husband, Joe, who helped her catch a criminal who'd brazenly detonated a bomb in downtown San Francisco, killing twenty-five people. But Joe wasn't everything that Lindsay thought he was, and she's still reeling from his betrayal as a wave of mysterious, and possibly unnatural, heart attacks claims seemingly unrelated victims across San Francisco. As if that weren't enough, the bomber she and Joe captured is about to go on trial, and his defense raises damning questions about Lindsay and Joe's investigation. Not knowing whom to trust, and struggling to accept the truth about the man she thought she knew, Lindsay must connect the dots of a deadly conspiracy before a brilliant criminal puts
her
on trial.
The Sleepwalker by Chris Bohjalian
From the
New York Times
bestselling author of
The Guest Room
comes a spine-tingling novel of lies, loss, and buried desire — the mesmerizing story of a wife and mother who vanishes from her bed late one night.
When Annalee Ahlberg goes missing, her children fear the worst. Annalee is a sleepwalker whose affliction manifests in ways both bizarre and devastating. Once, she merely destroyed the hydrangeas in front of her Vermont home. More terrifying was the night her older daughter, Lianna, pulled her back from the precipice of the Gale River bridge. The morning of Annalee's disappearance, a search party combs the nearby woods. Annalee's husband, Warren, flies home from a business trip. Lianna is questioned by a young, hazel-eyed detective. And her little sister, Paige, takes to swimming the Gale to look for clues. When the police discover a small swatch of fabric, a nightshirt, ripped and hanging from a tree branch, it seems certain Annalee is dead, but Gavin Rikert, the hazel-eyed detective, continues to call, continues to stop by the Ahlbergs' Victorian home. As Lianna peels back the layers of mystery surrounding Annalee's disappearance, she finds herself drawn to Gavin, but she must ask herself: Why does the detective know so much about her mother? Why did Annalee leave her bed only when her father was away? And if she really died while sleepwalking, where was the body?
Conjuring the strange and mysterious world of parasomnia, a place somewhere between dreaming and wakefulness,
The Sleepwalker
is a masterful novel from one of our most treasured storytellers.
Fever in the Dark by Ellen Hart
On their one year wedding anniversary, Fiona and Annie return home from a trip together to discover that their poignant proposal video has been posted on YouTube and has garnered hundreds of thousands of hits. The video is on the verge of going viral, and there's enormous media interest in Fiona and Annie, as their fame comes just on the heels of the Supreme Court's decision to legalize gay marriage across the country. As some of the attention starts to turn vicious, Fiona pulls in an old friend, private investigator Jane Lawless, to help separate the harmless threats from the potentially harmful.
As the media storm continues to grow, Fiona revels in the attention, but Annie is furious. Fiona has always known that Annie has secrets, but her newfound notoriety threatens to bring Annie's past straight to their door. And then, when a murder occurs and Annie and Fiona are both suspects, it's up to Jane to prove their innocence… although the more she learns, the more she starts to wonder whether they actually are innocent.
Ellen Hart will once again captivate readers with her trademark smart, clever, mystery plotting and rich, human characters.
Echoes in Death by J.D. Robb
As NY Lt. Eve Dallas and her billionaire husband Roarke are driving home, a young woman — dazed, naked, and bloody — suddenly stumbles out in front of their car. Roarke slams on the brakes and Eve springs into action.
Daphne Strazza is rushed to the ER, but it's too late for her husband Dr. Anthony Strazza. A brilliant orthopedic surgeon, he now lies dead amid the wreckage of his obsessively organized town house, his three safes opened and emptied. Daphne would be a valuable witness, but in her terror and shock the only description of the perp she can offer is repeatedly calling him "the devil"…
While it emerges that Dr. Strazza was cold, controlling, and widely disliked, this is one case where the evidence doesn't point to the spouse. So Eve and her team must get started on the legwork, interviewing everyone from dinner-party guests to professional colleagues to caterers, in a desperate race to answer some crucial questions:
What does the devil look like? And where will he show up next?
Six Four by Hideo Yokoyama
For five days, the parents of a seven-year-old Japanese schoolgirl sat and listened to the demands of their daughter's kidnapper. They would never learn his identity. And they would never see their daughter alive again.
Fourteen years later, the mystery remains unsolved. The police department's press officer — Yoshinobu Mikami, a former detective who was involved in the original case and who is now himself the father of a missing daughter — is forced to revisit the botched investigation. The stigma of the case known as "Six Four" has never faded; the police's failure remains a profound source of shame and an unending collective responsibility.
Mikami does not aspire to solve the crime. He has worked in the department for his entire career, and while he has his own ambitions and loyalties, he is hoping simply to reach out to the victim's family and to help finally put the notorious case to rest. But when he spots an anomaly in the files, he uncovers secrets he never could have imagined. He would never have even looked if he'd known what he would find.
An award-winning phenomenon in its native Japan — more than a million copies sold in its first week of publication, and the winner of the Best Japanese Crime Fiction of the Year award — and already a critically celebrated top-ten bestseller in the U.K., Hideo Yokoyama's
Six Four
is an unforgettable novel by a literary master at the top of his form. It is a dark and riveting plunge into a crime, an investigation, and a culture like no other.
Garden of Lamentations by Deborah Crombie
Scotland Yard detectives Duncan Kincaid and Gemma James are drawn into separate investigations that hold disturbing — and deadly — complications for their own lives in this powerful mystery in the bestselling series.
On a beautiful morning in mid-May, the body of a young woman is found in one of Notting Hill's private gardens. To passersby, the pretty girl in the white dress looks as if she's sleeping. But Reagan Keating has been murdered, and the lead detective, DI Kerry Boatman, turns to Gemma James for help. She and Gemma worked together on a previous investigation, and Gemma has a personal connection to the case: Reagan was the nanny of a child who attends the same dance studio as Toby, Gemma and Kincaid's son.
Gemma soon discovers that Reagan's death is the second tragedy in this exclusive London park; a few months before, a young boy died in a tragic accident. But when still another of the garden residents meets a violent end, it becomes clear that there are more sinister forces at play. Boatman and Gemma must stop the killer before another innocent life is taken.
While his wife is consumed with her new case, Kincaid finds himself plagued by disturbing questions about several previous — and seemingly unrelated — cases involving members of the force. If his suspicions are correct and the crimes are linked, are his family and friends in mortal danger as well? Kincaid's hunch turns to certainty when a Metropolitan Police officer close to him is brutally attacked. There's a traitor in the ranks, and now Kincaid wonders if he can trust anyone.
As Gemma begins to see a solution to her case, she realizes she holds a child's fate in her hands. Can she do the right thing? And can Kincaid rely on his friends, both inside and outside the Scotland Yard force, to stand beside him as he faces the deadliest challenge of his career?
A Darkness Absolute by Kelley Armstrong
The secret town of Rockton is the perfect place to hide. The only problem is — once you're in, there's no way out…
After a shaky start, Casey Duncan is settling into her role as the town's much-needed detective. She's also found love with Sheriff Eric Dalton. But when Casey discovers a young woman held captive out in the mountains, she is soon caught up in a terrifying new case. Someone is abducting women and keeping them trapped deep in the forest. Is he from Rockton, or from the wilderness beyond?
Battered by winter storms and sudden, killer blizzards, the town is cut off from the rest of the world. And as Casey races to find a killer, she becomes his next target…
A heart-stopping, edge-of-the-seat thriller and a sequel to
City of the Lost
.
August Snow by Stephen Mack Jones
From the wealthy suburbs to the remains of Detroit's bankrupt factory districts,
August Snow
is a fast-paced tale of murder, greed, sex, economic cyber-terrorism, race, and urban decay.
Tough, smart, and struggling to stay afloat, August Snow is the embodiment of Detroit. The son of an African-American father and a Mexican-American mother, August grew up in the city's Mexicantown and joined the police force only to be drummed out by a conspiracy of corrupt cops and politicians. But August fought back; he took on the city and got himself a $12 million wrongful dismissal settlement that left him low on friends. He has just returned to the house he grew up in after a year away, and quickly learns he has many scores to settle.
It's not long before he's summoned to the palatial Grosse Pointe Estates home of business magnate Eleanore Paget. Powerful and manipulative, Paget wants August to investigate the increasingly unusual happenings at her private wealth management bank. But detective work is no longer August's beat, and he declines. A day later, Paget is dead of an apparent suicide — which August isn't buying for a minute.
What begins as an inquiry into Eleanore Paget's death soon drags August into a rat's nest of Detroit's most dangerous criminals, from corporate embezzlers to tattooed mercenaries.
Among the Ruins by Ausma Zehanat Khan
On leave from Canada's Community Policing department, Esa Khattak is traveling in Iran, reconnecting with his cultural heritage and seeking peace in the country's beautiful mosques and gardens. But Khattak's supposed break from work is cut short when he's approached by a Canadian government agent in Iran, asking him to look into the death of renowned Canadian-Iranian filmmaker Zahra Sobhani. Zahra was murdered at Iran's notorious Evin prison, where she'd been seeking the release of a well-known political prisoner. Khattak quickly finds himself embroiled in Iran's tumultuous politics and under surveillance by the regime, but when the trail leads back to Zahra's family in Canada, Khattak calls on his partner, Detective Rachel Getty, for help.
Rachel uncovers a conspiracy linked to the Shah of Iran and the decades-old murders of a group of Iran's most famous dissidents. Historic letters, a connection to the Royal Ontario Museum, and a smuggling operation on the Caspian Sea are just some of the threads Rachel and Khattak begin unraveling, while the list of suspects stretches from Tehran to Toronto. But as Khattak gets caught up in the fate of Iran's political prisoners, Rachel sees through to the heart of the matter: Zahra's murder may not have been a political crime at all.
From Ausma Zehanat Khan, the critically acclaimed author of
The Unquiet Dead
and
The Language of Secrets
, comes
Among the Ruins
, another powerful novel exploring the interplay of politics and religion, and the intensely personal ripple effects of one woman's murder.
Bone Box by Faye Kellerman
In this thrilling chapter in Faye Kellerman's bestselling series, Rina Lazarus makes a shocking discovery in the woods of her upstate New York community that leads her husband, police detective Peter Decker, through a series of gruesome, decades old, unsolved murders, pointing to a diabolical, serial killer who's been hiding in plain sight.
On a bright and crisp September morning, while walking a bucolic woodland trail, Rina Decker stumbles upon human remains once buried deep beneath the forest grounds. Immediately, she calls her husband, Peter, a former detective lieutenant with LAPD, now working for the local Greenbury Police. Within hours, a vista of beauty and tranquility is transformed into a frenetic crime scene. The body has been interred for years and there is scant physical evidence at the gravesite: a youthful skeleton, a skull wound and long dark strands of hair surrounding the bony frame. As Decker and his partner, Tyler McAdams, further investigate, they realize that they're most likely dealing with a missing student from the nearby Five Colleges of Upstate — a well-known and well-respected consortium of higher learning where Rina works.
And when more human remains are found in the same area, Decker and McAdams know this isn't just a one-off murder case. Short-staffed and with no convenient entry into the colleges, Decker enlists Rina's help to act as the eyes and ears of campus gossip. Winding their way through a dangerous labyrinth of steely suspects and untouchable academics, Decker, McAdams, and Rina race to protect their community from a psychopathic killer still in the area — and on the hunt for a fresh victim.
In This Grave Hour by Jacqueline Winspear
Sunday September 3rd 1939. At the moment Prime Minister Neville Chamberlain broadcasts to the nation Britain's declaration of war with Germany, a senior Secret Service agent breaks into Maisie Dobbs' flat to await her return. Dr. Francesca Thomas has an urgent assignment for Maisie: to find the killer of a man who escaped occupied Belgium as a boy, some 23 years earlier during the Great War.
In a London shadowed by barrage balloons, bomb shelters and the threat of invasion, within days another former Belgian refugee is found murdered. And as Maisie delves deeper into the killings of the dispossessed from the "last war," a new kind of refugee — an evacuee from London — appears in Maisie's life. The little girl billeted at Maisie's home in Kent does not, or cannot, speak, and the authorities do not know who the child belongs to or who might have put her on the "Operation Pied Piper" evacuee train. They know only that her name is Anna.
As Maisie's search for the killer escalates, the country braces for what is to come. Britain is approaching its gravest hour — and Maisie could be nearing a crossroads of her own.
Murder on the Serpentine by Anne Perry
In the history of Anne Perry's bestselling Victorian mystery series, the stakes have never been greater than now — as a mission for queen and country places the future of the British Empire squarely in Thomas Pitt's hands.
It is not the custom for the commander of Special Branch to receive a royal summons — so Thomas Pitt knows it must be for a matter of the gravest importance. The body of Sir John Halberd, the Queen's confidant, has been found in the shallow water of the Serpentine in Hyde Park, bearing the evidence of a fatal blow to the head. At Her Majesty's request, Sir John had been surreptitiously investigating Alan Kendrick, a horse-racing enthusiast who seems to have had an undue amount of influence on her son, the Prince of Wales.
Now Commander Pitt must navigate the corridors of power with the utmost discretion and stealth, for it seems certain that Sir John's killer is a member of the upper classes. Aided by his wife, Charlotte, and her social contacts, Pitt seeks out the hidden motives behind the polite façade of those to the manner born — and uncovers a threat to the throne that could topple the monarchy.
With
Murder on the Serpentine
, Thomas Pitt nears a crossroads in his brilliant career — one that promises new challenges, both professional and personal, still to be met. But first, he and Charlotte must conquer the twists and turns of suspense master Anne Perry's most cunningly crafted plot yet — to achieve their finest hour, or suffer their darkest.
All By Myself, Alone by Mary Higgins Clark
A glamorous cruise on a luxurious ocean liner turns deadly in the latest mystery from "Queen of Suspense" and #1
New York Times
bestselling author Mary Higgins Clark.
Fleeing a disastrous and humiliating arrest of her husband-to-be on the eve of their wedding, Celia Kilbride, a gems and jewelry expert, hopes to escape from public attention by lecturing on a brand-new cruise ship — the Queen Charlotte.
On board she meets 86-year-old Lady Emily Haywood, "Lady Em," as she is known throughout the world. Immensely wealthy, Lady Em is the owner of a priceless emerald necklace that she intends to leave to the Smithsonian after the cruise.
Three days out to sea Lady Em is found dead — and the necklace is missing. Is it the work of her apparently devoted assistant, Brenda Martin, or her lawyer-executor, Roger Pearson, and his wife, Yvonne, both of whom she had invited to join them on the cruise? Or is it Professor Henry Longworth, an acclaimed Shakespeare scholar who is lecturing on board? Or Alan Davidson, a guest on the ship who is planning to spread his wife's ashes at sea? The list of suspects is large and growing.
Celia, with the help of her new friends Willy and Alvirah Meehan, who are celebrating their 45th wedding anniversary, sets out to find the killer, not realizing that she has put herself in mortal danger before the ship reaches its final destination.
Never, in all her long career as a #1 bestselling suspense novelist, has Mary Higgins Clark been in better form.
Fallout by Sara Paretsky
Before there was Lisbeth Salander, before there was Stephanie Plum, there was V.I. Warshawski. To her parents, she's Victoria Iphigenia. To her friends, she's Vic. But to clients seeking her talents as a detective, she's V.I. And her new case will lead her from her native Chicago… and into Kansas, on the trail of a vanished film student and a faded Hollywood star.
Accompanied by her dog, V.I. tracks her quarry through a university town, across fields where missile silos once flourished — and into a past riven by long-simmering racial tensions, a past that holds the key to the crimes of the present. But as the mysteries stack up, so does the body count. And in this, her toughest case, not even V.I. is safe.
Exciting and provocative, fiercely intelligent and witty,
Fallout
is reading at its most enjoyable and powerful.

Magpie Murders by Anthony Horowitz
From the
New York Times
bestselling author of
Moriarty
and
Trigger Mortis
, this fiendishly brilliant, riveting thriller weaves a classic whodunit worthy of Agatha Christie into a chilling, ingeniously original modern-day mystery.
When editor Susan Ryeland is given the manuscript of Alan Conway's latest novel, she has no reason to think it will be much different from any of his others. After working with the bestselling crime writer for years, she's intimately familiar with his detective, Atticus Pünd, who solves mysteries disturbing sleepy English villages. An homage to queens of classic British crime such as Agatha Christie and Dorothy Sayers, Alan's traditional formula has proved hugely successful. So successful that Susan must continue to put up with his troubling behavior if she wants to keep her job.
Conway's latest tale has Atticus Pünd investigating a murder at Pye Hall, a local manor house. Yes, there are dead bodies and a host of intriguing suspects, but the more Susan reads, the more she's convinced that there is another story hidden in the pages of the manuscript: one of real-life jealousy, greed, ruthless ambition, and murder.
Masterful, clever, and relentlessly suspenseful,
Magpie Murders
is a deviously dark take on vintage English crime fiction in which the reader becomes the detective.
Dangerous Minds by Janet Evanovich
The perfectly mismatched crime-fighting duo — Emerson Knight and Riley Moon — return in the second electrifying mystery by #1
New York Times
bestselling author Janet Evanovich.











The Boy by Tami Hoag
An unfathomable loss or an unthinkable crime? Number one
New York Times
bestselling author Tami Hoag keeps you guessing in her most harrowing thriller yet.
A panic-stricken woman runs in the dead of night, battered and bloodied, desperate to find help…
When Detective Nick Fourcade enters the home of Genevieve Gauthier outside the sleepy town of Bayou Breaux, Louisiana, the bloody crime scene that awaits him is both the most brutal and the most confusing he's ever seen. Genevieve's seven-year-old son, P.J., has been murdered by an alleged intruder, yet Genevieve is alive and well, a witness inexplicably left behind to tell the tale. There is no evidence of forced entry, not a clue that points to a motive. Meanwhile, Nick's wife, Detective Annie Broussard, sits in the emergency room with the grieving Genevieve. A mother herself, Annie understands the emotional devastation this woman is going through, but as a detective she's troubled by a story that makes little sense. Who would murder a child and leave the only witness behind?
When the very next day P.J.'s sometimes babysitter, 13-year-old Nora Florette, is reported missing, the town is up in arms, fearing a maniac is preying on their children. With pressure mounting from a tough, no-nonsense new sheriff, the media, and the parents of Bayou Breaux, Nick and Annie dig deep into the dual mysteries. But sifting through Genevieve Gauthier's tangled web of lovers and sorting through a cast of local lowlifes brings more questions than answers. Is someone from Genevieve's past or present responsible for the death of her son? Is the missing teenager, Nora, a victim, or something worse? Then fingerprints at the scene change everything when they come back to a convicted criminal: Genevieve herself.
The spotlight falls heavily on the grieving mother who is both victim and accused. Could she have killed her own child to free herself of the burden of motherhood, or is the loss of her beloved boy pushing her to the edge of insanity? Could she have something to do with the disappearance of Nora Florette, or is the troubled teenager the key to the murder? How far will Nick and Annie have to go to uncover the dark truth of the boy?
Origin by Dan Brown
In keeping with his trademark style, Dan Brown, author of
The Da Vinci Code
and
Inferno
, interweaves codes, science, religion, history, art, and architecture into this new novel.
Origin
thrusts Harvard symbologist Robert Langdon into the dangerous intersection of humankind's two most enduring questions, and the earthshaking discovery that will answer them.

Since We Fell by Dennis Lehane
Since We Fell
follows Rachel Childs, a former journalist who, after an on-air mental breakdown, now lives as a virtual shut-in. In all other respects, however, she enjoys an ideal life with an ideal husband. Until a chance encounter on a rainy afternoon causes that ideal life to fray. As does Rachel's marriage. As does Rachel herself. Sucked into a conspiracy thick with deception, violence, and possibly madness, Rachel must find the strength within herself to conquer unimaginable fears and mind-altering truths. By turns heart- breaking, suspenseful, romantic, and sophisticated,
Since We Fell
is a novel of profound psychological insight and tension. It is Dennis Lehane at his very best.
The Dry by Jane Harper
A small town hides big secrets in
The Dry
, an atmospheric, page-turning debut mystery by award-winning author Jane Harper.
After getting a note demanding his presence, Federal Agent Aaron Falk arrives in his hometown for the first time in decades to attend the funeral of his best friend, Luke. Twenty years ago when Falk was accused of murder, Luke was his alibi. Falk and his father fled under a cloud of suspicion, saved from prosecution only because of Luke's steadfast claim that the boys had been together at the time of the crime. But now more than one person knows they didn't tell the truth back then, and Luke is dead.
Amid the worst drought in a century, Falk and the local detective question what really happened to Luke. As Falk reluctantly investigates to see if there's more to Luke's death than there seems to be, long-buried mysteries resurface, as do the lies that have haunted them. And Falk will find that small towns have always hidden big secrets.
Everything You Want Me to Be by Mindy Mejia
Full of twists and turns,
Everything You Want Me to Be
reconstructs a year in the life of a dangerously mesmerizing young woman, during which a small town's darkest secrets come to the forefront… and she inches closer and closer to her death.
High school senior Hattie Hoffman has spent her whole life playing many parts: the good student, the good daughter, the good citizen. When she's found brutally stabbed to death on the opening night of her high school play, the tragedy rips through the fabric of her small town community. Local sheriff Del Goodman, a family friend of the Hoffmans, vows to find her killer, but trying to solve her murder yields more questions than answers. It seems that Hattie's acting talents ran far beyond the stage. Told from three points of view — Del, Hattie, and the new English teacher whose marriage is crumbling —
Everything You Want Me to Be
weaves the story of Hattie's last school year and the events that drew her ever closer to her death.
Evocative and razor-sharp,
Everything You Want Me to Be
challenges you to test the lines between innocence and culpability, identity and deception. Does love lead to self-discovery — or destruction?
Her Every Fear by Peter Swanson
The danger isn't all in your head…
Growing up, Kate Priddy was always a bit neurotic, experiencing momentary bouts of anxiety that exploded into full blown panic attacks after an ex-boyfriend kidnapped her and nearly ended her life. When Corbin Dell, a distant cousin in Boston, suggests the two temporarily swap apartments, Kate, an art student in London, agrees, hoping that time away in a new place will help her overcome the recent wreckage of her life.
But soon after her arrival at Corbin's grand apartment on Beacon Hill, Kate makes a shocking discovery: His next-door neighbor, a young woman named Audrey Marshall, has been murdered. When the police question her about Corbin, a shaken Kate has few answers, and many questions of her own — curiosity that intensifies when she meets Alan Cherney, a handsome, quiet tenant who lives across the courtyard, in the apartment facing Audrey's. Alan saw Corbin surreptitiously come and go from Audrey's place, yet he's denied knowing her. Then, Kate runs into a tearful man claiming to be the dead woman's old boyfriend, who insists Corbin did the deed the night that he left for London.
When she reaches out to her cousin, he proclaims his innocence and calms her nerves… until she comes across disturbing objects hidden in the apartment — and accidently learns that Corbin is not where he says he is. Could Corbin be a killer? And what about Alan? Kate finds herself drawn to this appealing man who seems so sincere, yet she isn't sure. Jetlagged and emotionally unstable, her imagination full of dark images caused by the terror of her past, Kate can barely trust herself… So how could she take the chance on a stranger she's just met?
Yet the danger Kate imagines isn't nearly as twisted and deadly as what's about to happen. When her every fear becomes very real.
And much, much closer than she thinks.
Told from multiple points of view,
Her Every Fear
is a scintillating, edgy novel rich with Peter Swanson's chilling insight into the darkest corners of the human psyche and virtuosic skill for plotting that has propelled him to the highest ranks of suspense, in the tradition of such greats as Gillian Flynn, Paula Hawkins, Patricia Highsmith, and James M. Cain.
Little Deaths by Emma Flint
It's 1965 in a tight-knit working-class neighborhood in Queens, New York, and Ruth Malone — a single mother who works long hours as a cocktail waitress — wakes to discover her two small children, Frankie Jr. and Cindy, have gone missing. Later that day, Cindy's body is found in a derelict lot a half mile from her home, strangled. Ten days later, Frankie Jr.'s decomposing body is found. Immediately, all fingers point to Ruth.
As police investigate the murders, the detritus of Ruth's life is exposed. Seen through the eyes of the cops, the empty bourbon bottles and provocative clothing which litter her apartment, the piles of letters from countless men and Ruth's little black book of phone numbers, make her a drunk, a loose woman — and therefore a bad mother. The lead detective, a strict Catholic who believes women belong in the home, leaps to the obvious conclusion: facing divorce and a custody battle, Malone took her children's lives.
Pete Wonicke is a rookie tabloid reporter who finagles an assignment to cover the murders. Determined to make his name in the paper, he begins digging into the case. Pete's interest in the story develops into an obsession with Ruth, and he comes to believe there's something more to the woman whom prosecutors, the press, and the public have painted as a promiscuous femme fatale. Did Ruth Malone violently kill her own children, is she a victim of circumstance — or is there something more sinister at play?
Inspired by a true story,
Little Deaths
, like celebrated novels by Sarah Waters and Megan Abbott, is compelling literary crime fiction that explores the capacity for good and evil in us all.
The Girl Before by JP Delaney
Please make a list of every possession you consider essential to your life.
The request seems odd, even intrusive — and for the two women who answer, the consequences are devastating.
EMMA
Reeling from a traumatic break-in, Emma wants a new place to live. But none of the apartments she sees are affordable or feel safe. Until One Folgate Street. The house is an architectural masterpiece: a minimalist design of pale stone, plate glass, and soaring ceilings. But there are rules. The enigmatic architect who designed the house retains full control: no books, no throw pillows, no photos or clutter or personal effects of any kind. The space is intended to transform its occupant — and it does.
JANE
After a personal tragedy, Jane needs a fresh
This post first appeared on RJ'S Views, please read the originial post: here