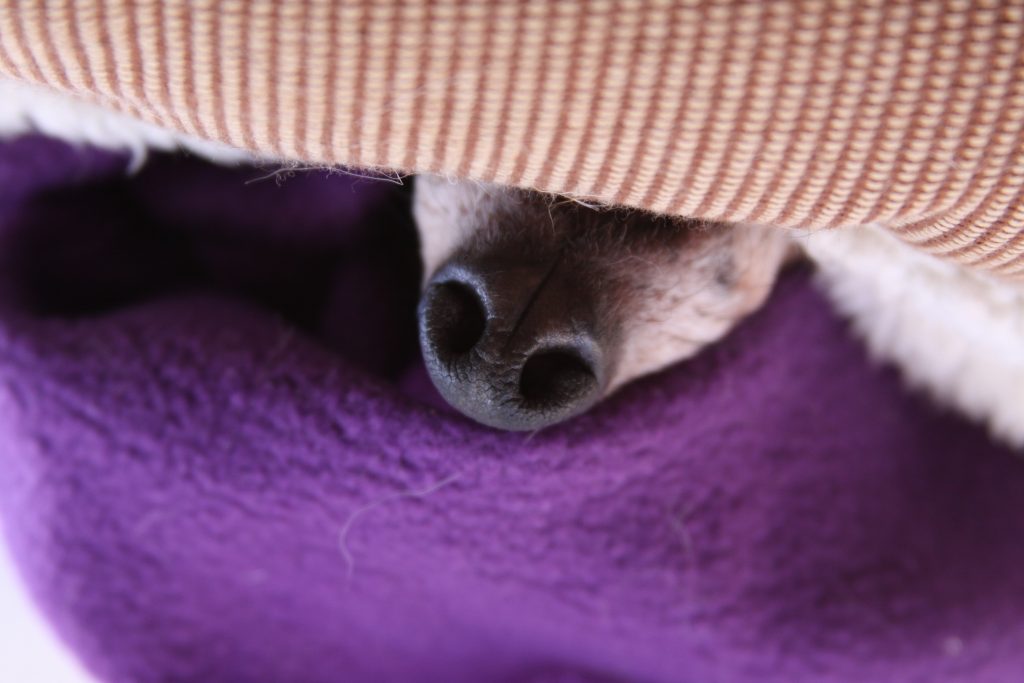 I've read that Savasana is the Hardest Yoga Pose because of it being a conscious pose while you are awake, but that it's about relaxing.
I'd have to agree, as some mornings I'm anxious to get on with my day after my yoga practice. To lie there feels like I'm doing nothing. But I know better. So I have to remind myself how this pose helps to calm my whole nervous system and it really is quite beneficial.
Just when I wanted to cut it short this morning, I opened my eyes slightly to see Yogi Wiener Dog peeking down on me.
Okay, so I admit, I did cut it short. But how could I not to capture this picture?!…though I did take it lying in Savasana pose!
The snout of Yogi Wiener Dog trying to make sure I followed through. Next time Master Yogi. Next time.
Thank you for sharing and subscribing to my blog updates.
The post Hardest Yoga Pose Made Easier with Yogi Wiener Dog appeared first on Joyful Paws.