Carlo Vera
.
Independent creators don't get enough credit in the comic book industry, especially in these harsh times. With coronavirus now spreading, the industry is struggling even more and at a time where Marvel and DC are failing to listen to the fans, customers, and retailers, it's always a bit uplifting to have the chance to talk with an artist and writer like Josh Howard, who has been in the independent trenches for many years now and has no sign of stopping.
Josh has been in the industry for over a decade now and he has released several independent comics, plus a couple of jobs at Marvel. His most recent work is T-Bird & Throttle, which deals with the story of a struggling superhero, but I'm going to let the man himself do the talking instead of me!
NOTE: It's worth pointing out that this interview was done before the coronavirus spread heavily across the world, so that's why we didn't address the topic. I hope you understand and that you can enjoy the interview.
Thank you for doing this, Josh. It's great to have you here. I always like to start from the beginning:
Kevin: "How did you get into comics?"
Josh Howard: "Since I was 11 or 12 I knew I wanted to make comics. Once I set that as my goal I didn't stop until it happened. But it took a lot of work to get there. After many rejected submissions to big publishers, I decided to just make my own comic. One year later, I had written & drawn a complete comic and I printed it up and gave it out to friends and customers at the comic shop I worked at. Eventually, that comic helped me land my first paying gig."
T-Bird & Throttle issue #2 by Josh Howard. Copyright by Josh Howard.
"Who were the artists and writers that influenced you the most?"
"Art: Frank Miller, Erik Larson, Bruce Timm, Jim Lee, and Art Adams. Writing: Frank Miller and C.S. Lewis."
"Looking at your work as an artist, it reminds me of DC animated series of the 90s such as Batman's or Superman's. Were those shows an influence on your drawing style?"
"Yes. I remember back in the early nineties reading a magazine talking about the upcoming Batman animated series. With the article were some early character designs that blew my mind. The distillation of characters into basic shapes and a few simple lines spoke to me like nothing else at the time."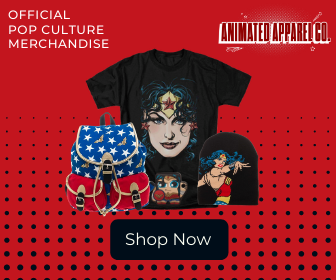 "One of your most prominent works has been T-Bird & Throttle. What can you tell our readers about that comic?"
"T-Bird & Throttle is a story about a disgraced former superhero trying to find redemption while battling his own demons and a hostile media. Mitchell Maddox (aka T-Bird) was an astronaut turned superhero who got his powers from an alien device on the moon called "The Engine." Things were going great for T-Bird and his sidekick Throttle until an accident involving his powers resulted in terrible tragedy. The story picks up 10 years later as Maddox is picking up the pieces of his life and trying to relaunch his career. But there are hidden forces working behind the scenes to make sure that never happens."
T-Bird & Throttle issue #1 by Josh Howard. Copyright by Josh Howard.
"What were the ideas and inspirations that spawned T-Bird & Throttle?"
"It's a story very much about comics and comic book heroes, as well as my own journey and experiences within the industry. It's a reconstruction of the superhero and supervillain archetypes - and how the definitions of hero and villain shift with changing times."
"What plans do you have with this book moving forward? Do you think it's going to be a short term project or do you plan to extend it long term?"
"The current story arc ends with book 4, which I plan to crowdfund within the next couple of months. After that, I may take a break and make something else, but the story of T-BIRD & THROTTLE is far from over. I have many more stories to tell. There are seeds planted in books 1-4 that will not fully sprout until much later."
"I read on Twitter that this book was going to be released through Alterna Comics, right? If so, what can you tell us about that deal?"
"Yeah, I'm very excited to be working with Alterna. Since my books run 50-60 pages each, TB&T will be released as part of the Alterna Giants line starting in September. The books will have all new covers and maybe some bonus content as well."
"One controversy that you mentioned on Twitter was that a current book by DC Comics, Strange Adventures by Tom King, took a lot of concepts and visuals from T-Bird & Throttle. Would you care to elaborate on that?"
"Not really. I think I've said all I want to say on the subject. They're going to do their thing, and I'll keep doing mine. What they do will have no effect on the story I'm telling. I think, in the end, my work will speak for itself."
[email protected] by Josh Howard. Copyright by Josh Howard.
"Moving towards other subjects, as someone who has been working in comics for a while now, what do you think of the current state of the industry?"
"It's not good. Publishers aren't listening to their core audience, talented creators and industry veterans aren't getting work, and sales continue to suffer."
"Is there something that you would like to change about the industry if you had the power to do so?"
"I think on a fundamental level, as far as the mainstream goes, we need to get back to engaging, escapist entertainment that appeals to the most comic buying fans. And I think we need to get back to emphasizing the art and artists in comics. Comics is a visual medium. Art is what sells a comic at first glance. The comics I remember most fondly from my youth are the ones that spoke to me visually. This should not be at the expense of story, obviously, but the art of comics is what sets this medium apart from all others."
"Even though T-Bird & Throttle is perhaps your most known work right now, what other projects have you done that maybe our readers are not aware of?"
"Well, it's funny. A whole new audience has come to me from TB & T. But I'm probably most known for my horror/action series [email protected], which ran from 2003-2015. As for non-creator owned work, people might be interested to hear that I once illustrated a Monster High graphic novel for Mattel."
[email protected] by Josh Howard. Copyright by Josh Howard.
"As a writer and artist, how were you challenged in those works? What do you think are the main differences between those comics that you've done throughout the years?"
"The challenge is always balancing the two. I'm well aware of my own limitations as an artist, so when I'm writing, the question is how much do I want to push my artist self out of my comfort zone, or when is it best to just play to my strengths. It's always back and forth.
I would say the main difference between the works I've done, if we're talking about [email protected] vs. T-BIRD & THROTTLE, is that [email protected] wasn't really planned or conceived over a long period before it was published. It all happened so fast, and things kept moving fast when I was making it. There wasn't much time to stop and think about a lot of things. I was creating on instinct. With TB & T though, I've had almost 20 years to think about it, develop it, have false starts, etc. It's gone through many iterations. So I think as a whole it's more cohesive, thoughtful, and it has a lot of myself in it - life experience, philosophy, all that."
"Where can people buy those books?"
"I believe [email protected] The Complete Collection can still be purchased on Amazon and from some comic retailers. T-BIRD & THROTTLE can currently be pre-ordered from my website www.joshhoward.net, and then from Alterna this fall. I'm also currently doing commissions, so you can check the prizes on my website as well!"
T-Bird & Throttle by Josh Howard. Copyright by Josh Howard.
"What are the most important lessons that you have learned in the industry?"
"Keep working, keep creating, never stop."
"It's been awesome to have you here, Josh. Any last words for our readers? Where can we follow you on social media?"
"Thanks for having me! You can follow me on twitter @joshuahoward and on Instagram @josh_howard"