(Copyright by Marvel Comics)
I often think that Charles Xavier is one of the most interesting characters in the X-Men lore and I think he has rarely received the right approach when it comes to writing him. I often felt that Chris Claremont saw him more as an obstacle to get rid of in order to develop the X-Men the way he wanted and that is why he doesn't have such an essential role during the vast majority of his legendary run.
On the other hand, for the last two decades or so there has been a lot of effort put forth to portray Xavier in a much more negative light, like Ed Brubaker's Deadly Genesis storyline, where he was portrayed in a much more psychotic and manipulative manner (I invite you to read it because I don't want to give a lot of spoilers here), or Jonathan Hickman's current X-Men run, where Xavier has completely rejected his dream of coexistence between humans and mutants in order to embrace supremacists views much more akin to Magneto's.
And in between all that, I think Scott Lobdell wrote the best interpretation of Charles Xavier during his 90s X-Men run and I often go back to this issue #309 of Uncanny X-Men, aptly titled "...When The Tigers Come At Night!", of 1994 because it shows the right way to deconstruct Charles' character and still maintain that raw and significant sense of humanity and empathy that should define him as the founder of the X-Men and as a man.
With art by John Romita Jr., I see this issue as one of the X-Men's best single issues of the post-Claremont era and some of Lobdell's best writing, along with all his strengths as a storyteller, is shown here.
What is Uncanny X-Men #309?
(Copyright by Marvel Comics)
This issue is part of the aftermath of the crossover Fatal Attractions. After Charles basically numbed Magneto's mind using his physic powers, he has a dream where he is sitting with a psychiatrist that happens to be Erik himself and they discuss several of Charles' traumas, such as his incapacity to let go of Jean and Scott (who are getting married during these events), his childhood with him and his mother being abused by his stepfather and his relationship with one of Magneto's Acolytes, Amelia Voght.
This whole issue is a look into Xavier's mentality, how he does the things he does, why he does it and his views on many different issues that have defined the character since his creation in the early 60s.
How was it?
(Copyright by Marvel Comics)
I said that Lobdell wrote the best Charles Xavier because he handled very well the balance between the hopeful man with dreams of peace and coexistence and the different moral conflicts he had to endure throughout his life. Instead of making him look like a total saint or as a manipulative liar, his interpretation of Xavier is a tridimensional character that is very human and real.
I have often said that the X-Men are the most human superheroes because they rarely get what they deserve and sacrifice their own happiness in order to protect others–it's a theme that I have admired about this franchise since the animated series in the 90s. Lobdell understands this and this issue explores all of Charles' inner demons through the biggest reflection of his being: Magneto.
The use of Magneto here is very fitting: he is all of Xavier's fears, insecurities, and traumas, all represented in the man that is so similar and yet so different to him. Like the real Magneto, this representation challenges him, doesn't let him back down and knows more about Xavier that he may let on. He makes Charles confront the nature of his abusive childhood and how he saw the pain his stepfather brought to his mother as something he never wanted to do. It's interesting to see the seed of Charles' vision and dream forming there, in that house and by trying to use his powers not to hurt his stepfather, but rather to comfort his mother.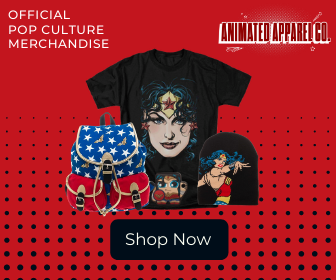 This last part is very important. In a day and age where people seem so distant from one another and social media has emphasized the lack of humanity between us, I have no doubt that many modern writers would have used this moment to show Charles using his powers to hurt his stepfather, but he knew (and therefore, Lobdell knew), even as a kid, that hurting others he hated was not going to bring peace to the ones he loved. I'm not saying that there shouldn't be a place for morally ambiguous characters (I'm actually a Punisher fan), but this falls in line with Xavier's character and serves as a very solid starting point to the man he was going to become–much better than what recent writers have done with his character, in my view.
Lobdell, along with Fabian Nicieza, managed to give this era of the X-Men a sense of finality or at least trying to end the eternal dichotomy between Magneto and Xavier; the former was basically shut down in Fatal Attractions and the latter is coming to terms that his surrogate children are adults now (Jean and Scott getting married) and knowing that he is no longer as important to them–that they are now the ones in charge of the future of mutant-kind and he is coming to terms with his own mortality and age. Basically, a more dignified and mature midlife crisis.
But perhaps the biggest highlight is the character of Amelia. She was an average Acolyte and Lobdell decided to connect her with Charles' past by making her one of his first loves and here he shows a flashback where we see their breakup and how Xavier, just for one second, uses his powers so she wouldn't leave him. The amount of sheer shame and regret that Xavier expresses here is one of my favorite moments of the X-Men franchise because it shows you how invasive psychic control is; Charles truly expresses how abusive and ruthless he felt the second he did that, mirroring it to what his stepfather did by abusing his mother.
In a day and age where most modern writers use these characters like little dictators, this degree of humanity and thoughtfulness is refreshing and welcomed. It's deconstruction done right; it's not about the shock value, but rather about examining what makes Xavier tick as a character and make him stronger by understanding his own fears and traumas, which is something we can all relate to.
What about the artwork?
(Copyright by Marvel Comics)
John Romita Jr. has had many different eras and great works in his five decades in the industry, but I personally enjoy a lot this era of his where he was very unique and yet kept a very aesthetically pleasing feel to it–I think in recent years he has become a bit too similar to Frank Miller as an artist.
His art complements Lobdell's story very well and provides a unique outlook on Charles' psyche as we see it unravel. Every page shows a lot of dedication and compromise to capture the feeling the story is going for and I absolutely love it.
I have to credit colorist Steve Buccellato for his phenomenal job with the colors on this issue, shifting from the black and white scenes between Xavier and Magneto to the flashbacks in full color; it truly adds to the story and has a certain synergy that works quite well.
I give Lobdell a lot of credit for his input as a writer here, but the art fits very well and it's done with the care and dedication that only the best in the business can provide.
What it represents?
(Copyright by Marvel Comics)
This issue of Uncanny X-Men is not a groundbreaking comic or something that is going to be mentioned in the lists of the franchise's best stories. It's not going to be remembered in decades to come. But, from my perspective, it's one of the most powerful inside looks into one of the most important characters of the Marvel Universe and a phenomenal writing example of what you can do with deconstruction when your goal is not destroying the character but rather to enhance him and make him grow to be better.
I recommend this entire X-Men run by Scott Lobdell and Fabian Nicieza. Sure, it's not as brilliant and sprawling as Claremont's era and it definitely has some gimmicks from the early 90s like multiple crossovers, but it has a lot of fascinating character work and it shows the X-Men moving forward through multiple ordeals in a healthy and adult manner, which is something most writers don't seem to grasp now.
This issue wasn't a grand battle to save the universe or yet another platform to use the X-Men as a social commentary on any random subject, but rather a story about a man learning to overcome his own fears and to let go of the demons that have been tormented him for years.
That's being human. That's writing.
Did you know Animated Apparel Company has a podcast where we discuss comic books, movies, anime, and video games? Listen to the latest episodes of our Animated Lounge Podcast below. Check out our store for official Marvel Merchandise!
We hope you enjoyed this article! Have an amazing day!