(Copyright by DC Comics)
You can read our review of the first five issues here, here, here, here and here.
"That was all you, Wally West. The staff had no power at all, ever. All it did was channel the hope of a good man. The hope that was always there in your heart."
Reading and reviewing Flash Forward was a special experience for me. Perhaps because Wally West is one of my favorite superheroes of all time. Perhaps it's because it came at the right time in my life. Perhaps it's simply because it's a wonderfully written story. But I think that, above all else, it's a marvelous reflection of how low we can fall as human beings and how our inherent goodness can rise above any tragedies we may endure.
Wally West was, for all intents and purposes, a broken character after Heroes in Crisis, but Flash Forward was a great example of taking what was a tremendously erroneous event and turns it into one of the greatest challenges that our protagonist had to overcome. Writer Scott Lobdell and artist Brett Booth took Wally, at a time when no other creative group wanted to deal with the character, back to the heroic path, making a decision that very few men ever do and it's a testament to the character's legacy and value that has such a monumental impact.
Flash Forward is much more than a classic superhero story (which it is). It's a story about redemption and families. About hope and resurgence. A story about doing the right thing, even if it means rejecting what you cherish the most.
The last issue of Flash Forward is here and I invite you to read about the final phase of the fastest man in the Multiverse.
What is
Flas
h Forward #6
?
(Copyright by DC Comics)
Wally West now knows the truth: that this dark world is a creation of his own fears of losing his kids when he was trapped outside the Multiverse and now he has the final choice: taking over the Mobius Chair, control its absolute power and thus destroying this infection that would collapse the entire Multiverse. Before making his final decision, Wally spends a final day with his kids and takes over the chair when they are sleeping, thanking Tempus for the chance to redeem himself and becomes one with the chair.
Tempus keeps Wally's request of sending his kids to his wife and mother, Linda Park-West, and he adopts the new identity of Doctor Manhattan due to the fact that the original one placed some of his power into the chair, ending the issue and the miniseries with the being formerly known as Wally West gazing at the Multiverse.
How was it?
(Copyright by DC Comics)
There are no great action sequences or complex, moral relativist preaching in this issue. No epic conclusion or massive changes to the DC landscape. This story is about sacrifice for the greater good; he is giving away any possibility of happiness and a family in favor of saving billions and billions of lives across the Multiverse. A lot of people have the misconception that DC is about superheroes acting like gods, but this is the core of DC: heroes overcoming incredible odds in the battle of good versus evil.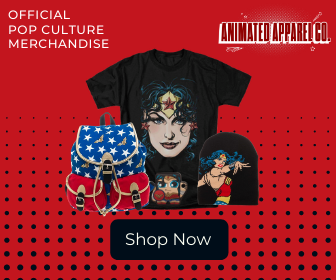 Scott Lobdell is an underrated writer for a lot of reasons, but he always excelled when it came to the human aspects of his protagonists; that is why I think he wrote such a brilliant Charles Xavier during his X-Men run in the 90s. He gets Wally West not only as a superhero but as an optimistic man who has lost his way and Lobdell set him on this path of redemption. The writer is almost Tempus himself, giving Wally the opportunity to be a hero again and leave it up to him.
The issue is simple, to the point and with enough emotional weight to keep you interested. It is written with the class that only someone with so much experience can provide and with an understanding that less is more, with Wally dropping a few lines of dialogue here and there to make it all sound very coherent and emotional.
What about the artwork?
(Copyright by DC Comics)
Brett Booth has been immense throughout the whole miniseries, doing some of the best work of his entire career and giving Wally, his favorite character, the treatment he deserves. Every page is filled with dynamism and very beautiful aesthetics, which is what superhero comics are all about.
I always hear or read people saying that he is a 90s artist. So what? He is pretty good at that and you can tell the degree of dedication and hard work he put into this miniseries, constantly striving for greater and more epic heights.
To be simple about it: Brett Booth made the Flash Forward miniseries beautiful to look at and it's a great reflection of the story Lobdell was trying to tell.
What it represents?
(Copyright by DC Comics)
This issue was a very fitting and emotional ending to this story, also opening the door for upcoming storylines now that Wally is Doctor Manhattan. Much like the previous issues, this one flows in a very natural manner and you can digest it with ease and with all the feeling and optimism that it provides.
It's not groundbreaking and perhaps it's not even as important as DC is trying to make it out to be. But it's good and that's the most important thing when it comes to making art.
Final thoughts on
the
Flash Forward
miniseries
.
(Copyright by DC Comics)
Normally I don't have this section, but I think it's warranted, considering how much of a Wally West fan I am.
There are works of art that come to you at the right moment and time in your life. We all have that moment when we listened to a certain band or read a great book that impressed us so much during our childhood, but I also think there are works that show up in your adulthood and give you hope and inspiration during times of hardship.
Flash Forward is that kind of comic for me: a reminder that we can all be our absolute best even if we have been our absolute worst and that is why I decided to cover this whole miniseries, issue by issue. It came to me at a time where I needed the inspiration to face different issues in my personal life and where I got a reminder of why I became a Wally West fan: he may face universal threats and he might run faster than any other person in the Multiverse, but he always kept his smile and his desire to do good. He went the extra mile for his kids and to be, once again, the best version of himself.
That's the type of person I strive to be every day and the type of personal stories like this inspire me to be.
So, thank you, Scott and Brett.
For making Wally West a hero once again.
"And thank you… for one last perfect day with my kids."
Now it's time to hear your thoughts. What are your thoughts on the Flash Forward miniseries? Feel free to let us know in the comments section below.