Image by Marvel Comics
The Marvel Cinematic Universe, most commonly known as the MCU, has become a major presence in pop culture over the years and it has redefined, for better or worse, the way we look at superhero movies. So it's always interesting to look back at the source material and how it influenced the rise of the MCU, which takes us to the biggest influence of their early films: The Ultimates.
Writer Mark Millar and artist Bryan Hitch created this maxi-series in the early 2000's as part of Marvel's Ultimate Universe imprint, which was set in a different continuity to the main one and to provide a fresh take on the Avengers and how they came to be, but this time it took the name of the Ultimates.
Perhaps without realizing it, Millar and Hitch created the blueprint for the most successful shared universe in the film industry in the process. And it's also a pretty damn fun comic.
What is The Ultimates?
Image by Marvel Comics
The story introduces us to several of the founding members of the Ultimates, starting with Captain America's exploits in World War II and getting frozen in ice. It also presents an African-American Nick Fury (modeled after Samuel L. Jackson, according to many reports and legends), who is searching to create this team with billionaire playboy Tony Stark, gamma-infused scientist Bruce Banner, doctor Hank Pym and his colleague and wife, Janet Van Dyn, with Clinton Barton, Natasha Romanoff, Thor and Magneto's children, Pietro and Wanda Maximoff.
This maxi-series deals with different topics, such as Captain America's adaptation to the modern world, the multiple struggles to form the Ultimates, Banner's inner turmoil with the Hulk, an alien invasion, abuse and many other topics in thirteen issues.
How was it?
Image by Marvel Comics
Mark Millar is one of those writers that I consider part of a generation that was massively influenced by Alan Moore's Watchmen and his desire to give classic superheroes another spin and deconstruct them has never been a secret, but I think the Scottish writer benefits here from having the possibility of starting this project from scratch rather than having to adjust to decades of Marvel's main continuity, which works to his strengths and doesn't invoke fans' rage.
The Ultimates takes many classical elements from these Marvel characters and gives them rougher edges, along with modernized designs, especially in the cases of Black Widow, Hawkeye, Quicksilver, Scarlet Witch, Thor, Giant Man and Iron Man. Captain America is now a harsher and tougher guy, Bruce's transformation and behavior as the Hulk has a lot more sexual overtones, Thor is viewed by many as mentally ill and Hank and Janet's dysfunctional relationship takes a whole new level of abuse and insanity.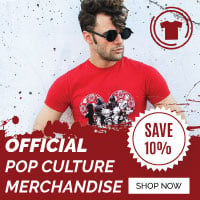 There's no secret that Millar thrives with dramas of this nature and likes to twist his characters around, but with The Ultimates he also finds a certain balance with the classic heroic values that makes superhero Comics tick. So there's a darker and more insightful approach to what they do as heroes, but they are still trying to do the right thing and to protect people.
It's also worth pointing out how the designs, the cinematographic approach (more on that in the next section), the dialogues, and even the smaller scale of events (at least compared to most Avengers comics) were so influential to the MCU–I would even dare to say that without the Ultimates, this shared cinematographic universe would have been quite different.
The story has a very solid pace, which means that you are not going to get bored transitioning from one scene to another and the dialogue is quite good in the sense that every single character has his own voice, especially with the likes of Captain America, Nick Fury, Iron Man and Wasp. Millar keeps the character as we know them for decades, but he gives them their own spin on things so that it can feel fresh and different.
This is a constant of the Ultimate Universe that I find quite useful and logical: a different reality where experimental writers like Millar can provide the level of influence that they desire in these characters without tarnishing the main continuity. There is also space for Millar's classic and darkest tropes, such as the abuse scene between Hank Pym and Janet in issue #6.
A very entertaining series where there is a little bit for everybody that wants to enjoy a good superhero tale. I won't say much more; if you haven't read it, I advise you to read it. If you have read it, why not read it again?
What about the art?
Image by Marvel Comics
Bryan Hitch got a lot of flak during the making of this maxi-series due to the fact that he took so long to draw it and missed a few deadlines in the process. And while that is certainly a shame, I have to say that his art is absolutely beautiful and fits with the gritty and more realistic feel of the story–he makes the Ultimates come to life and gives every single character his own very specific characteristics and expressions that makes them stand out.
I mentioned the cinematographic approach of the art style and I have to say that every panel feels like something that you could see in a movie; while multiple superhero comics seize the advantages and characteristics of the medium, here we have Hitch taken a cue from filming and it gives the story a very distinct atmosphere, which is something that has to be taken into consideration–that is something that not many artists can accomplish.
Comics can be quite special when the right writer tells the right story through the right artist and this is exactly what happened here with The Ultimates.
What it represents?
Image by Marvel Comics
At a time when Marvel was severely struggling, The Ultimates were a breath of fresh air and they gave the company's mightiest heroes a new take that was actually new, interesting and didn't devalue their core values, which is something that most modern writers tend to struggle with.
A massive inspiration for the MCU, The Ultimates have to get credit for not only that, but for making one of the best stories in this century regarding the Avengers and revamping them for a whole new generation.
That alone is a massive achievement for a massive series.