Image by DC Comics
Geoff Johns not only deserves credit for his work as a writer at DC Comics, but also for spearheading the Rebirth initiative back in 2016, which led, at least from my perspective, to the last period of genuine quality and proper organization at DC. This Rebirth relaunch was basically setting right all the things that went wrong with the 2011 New 52 reboot, which meant taking away all the dark and cynical elements that defined that era and brought back the hope, optimism and kindness that defines DC Comics and its superheroes throughout its vast and rich history.
Sure, that return to form has gone to hell since Jim Lee and Dan DiDio, the leaders of the New 52, went back to the top of the pecking order because Johns was moved over to the films department, but that 2016-2018 period produced a lot of great stuff that deserves to be remembered and one great run was Dan Abnett's Titans, which featured Johns' symbol for DC's return to hope and light: Wally West.
The Return of Wally West was Abnett's opening storyline with the title and a great one at that, showcasing what made DC (and Wally West) great.
What is The Return of Wally West?
Image by DC Comics
This story takes place after the events of the DC Rebirth miniseries, where Wally comes back from his hiatus at a place outside time itself and is remembered by Barry Allen, deciding to come back to his Titan friends to see if the same thing happens again. After a few confrontations, Dick Grayson (former Robin, now Nightwing), Donna Troy (former Wonder Girl), Garth (former Aqualad, now Tempest), Roy Harper (former Speedy, now Arsenal) and Lilith Clay (Omen) remember who Wally is and the Titans reunite once again.
After Lilith uses her psionic powers to scan Wally's mind, the villain Abra Kadabra, one of the Flash's oldest foes, comes back and terrorizes Keystone City with young versions of the Titans, claiming that he was the one who vanished Wally years ago. He kidnaps Linda Park, Wally's wife in another universe, and starts a major conflict with the Titans, with the latter having to come to the rescue.
How was it?
Image by DC Comics
Wally West is a character that has been damaged severely by DC since Barry Allen's return in Final Crisis back in 2009, often for no logical reason in terms of storytelling (Tom King's godawful Heroes in Crisis miniseries was the final nail in the coffin for Wally's character). For a character that was once considered the Flash of a generation and the best one to ever wear the mantle, he has been getting diminished so much that one begins to wonder if it isn't by design.
But both Geoff Johns in the DC Rebirth miniseries and Dan Abnett in this storyline hit perfectly what this Scarlet Speedster stands for: he is a legacy character that embodies DC's core values of hope, morality and overcoming the odds to save everybody, like this story's grand finale shows in an amazing manner by having Wally tap into the Speed Force at full capacity to save his friends in a matter of seconds.
The Return of Wally West works at a grand and minor scale. On a large scale, it's a great superhero tale: we have stakes, we have heroes being heroes (a concept that modern DC has been struggling with), fantastic action scenes and a great message about overcoming our struggles with the past to accept and value our present, which is Wally's journey (the proverbial hero's journey, if you will).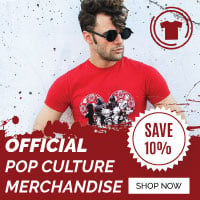 On a smaller scale, it gives us a good understanding of how each Titan works, which is often a big challenge because, at this point, they are all very developed characters and a seasoned reader can tell when something's off. But Abnett is a pro and shows Dick Grayson as a proven leader, Donna Troy as a strong yet loving woman, Roy Harper as a redeemed hero, Garth as a warrior, Lilith as the most empathic of the bunch and Wally as a carefree and yet heroic man that he has always been.
The interactions between the Titans feel like people that have been together for a long time and feels natural, which is something not all writers can achieve. Getting them all back together was always going to be a daunting and difficult task, but Abnett does a great job at setting that up in one issue and quickly jumping into the actual storyline.
What about the art?
Image by DC Comics
Brett Booth is one of those weird cases of an extremely talented artists that doesn't get a lot of press despite always doing a fantastic job–he reminds me of the current StarBlades artist, Kyle Ritter in that regard. He is mostly known for his WildStorm stuff, which allowed him to get into mainstream comics back in the early 90's, but I have to say that his work in Titans is some of the best that I have ever seen in any comic. Yes, he's that good.
Every single page of these seven issues is filled with dynamism, energy and I would even dare to say that a lot of passion. The characters really come to life in every page and it makes the action scenes very fascinating to look at as you turn each page. I will say that he is particularly good at drawing Wally while he is running; Booth already had experience drawing the Flash when this story came out and I would dare to say that he is, at this moment, the quintessential Flash artist, much like Greg Capullo is with Batman and Ethan Van Sciver is with Green Lantern.
DC has a very strong catalog of artists, but Booth delivers a masterclass on how to draw superhero comics in this Titans storyline and deserves all the praise he can get. And while I normally don't do this, I would like to take the time to point out Andrew Dalhouse's work as a colorist because he enhances Booth's art and adds a lot of life to the page. While I have a certain love/hate relationship with digital coloring, here it looks phenomenal and makes everything look better, brighter and epic. Like DC should always be.
What it represents?
Image by DC Comics
At its core, The Return of Wally West is not only the return of the Flash of a generation, but also a great return of DC's heroes to be what they should be: inspirational. It's a great tale of learning how to cherish your past and value your present, always trying to move forward. It has everything you could ask for in a classic superhero tale: great action scenes, a few funny moments, character progression, a lot of adversity and overall a very pleasant conclusion.
DC Rebirth did a lot of great things during that 2016-2018 period, but above all things proved once again that classic heroism still has a place in this modern world and Wally West became the perfect representation of that in this great story.