Image by Marvel Comics
After the climax that was Avengers: Endgame, the Marvel Cinematic Universe is in a process of reinvention after the exit of some of their main characters and Disney has decided to expand their biggest franchise through multiple series, with some of them being Falcon and the Winter Soldier, She-Hulk, Loki and more. But one character that has the potential to surprise fans that are not familiar with Marvel Comics is Moon Knight.
Despite being a minor character in the vast world of Marvel Comics, Moon Knight has a very strong following and some of the most experimental works of Marvel's long history, so it's exciting to finally see Marc Spector in a live action depiction.
But, who is Moon Knight and why should we care about this character? Here we are going to tell you all you need to know about this dark Avenger of the night:
Creation and origin.
Image by Marvel Comics
The character debuted in the Marvel Universe in the title Werewolf by Night #32 in 1975, hired by the villains of the story, the Committee, to destroy the Werewolf, but once he finds out the truth about his employers, he decides to side with the main character of the story and help him escape. He was created by writer Doug Moench and drawn by Don Perlin.
Moon Knight was actually well-received by audiences and by then-Marvel editors Len Wein and Marv Wolfman, so they decided to implement the character as a guest star in multiple titles across the 70's, without showing much about who he was and the motivation behind his actions.
It wasn't until 1980 that Moon Knight would get his first chance at a solo title, written by his creator Doug Moench and drawn by an artist that already work with the character in a few guest appearances before and would go on to become, in the views of many, the definitive Moon Knight artist, Bill Sienkiewicz.
Image by Marvel Comics
The first issues introduce us to his backstory: his name is Marc Spector, a former mercenary that on a trip to Egypt is confronted by the God of Vengeance, Khonshu, who commands Spector to become his avatar for revenge. Thus he took on the mantle of Moon Knight and developed multiple personality disorder, which has become one of his main traits.
This first solo title did very well in terms of sales for an unknown character at the beginning, but then it declined in that regard, although the Moench and Sienkiewicz run is widely regarded as the best in the character's history, it wouldn't be surprising to see this as the main source for the series.
Avengers and reinventions.
Image by Marvel Comics
1985 came and Moon Knight had his second title, which was a six-issue miniseries called Moon Knight: Fist of Khonshu, written by Alan Zelenetz and drawn by Chris Warner. This story dealt with the consequences of Marc's personality disorder, causing him to suffer a serious case of schizophrenia, which causes his life to go downhill.
He would do a few appearances here and there until joining the West Coast Avengers, which was a big title at the time, written by Steve Englehart. Moon Knight would contrast a lot with the other heroes and his mental state would create multiple issues during his time with the Avengers, until finally being removed from the title when John Byrne took over.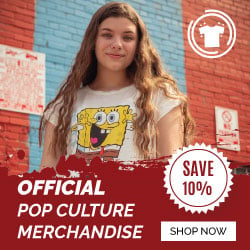 It was in 1989 that the world would see the longest-running Moon Knight title so far, called Marc Spector: Moon Knight. The first 24 issues would be written by Chuck Dixon of Batman fame and who has a great knack for writing street-level heroes, penning some of the most interesting and commercially successful stories in the character's history.
As far as stories go in this period, Moon Knight became much more involved with the rest of the Marvel Universe and also had many popular characters showing up as guest stars, such as the likes of the Punisher, Wolverine and Spider-Man, which also helped to make the character much more notorious in the early 90's.
The title would end in 1994, with the character's death and we wouldn't hear anything about Marc Spector and his crusade for vengeance for four long years.
Resurrection and exploration.
Image by Marvel Comics
When it became time to return the character to the fold, it would fall on his creator, Doug Moench, to do the job and this is how we got Resurrection Wars, which was highly regarded by fans and critics alike and resulted in a follow-up miniseries called High Strangeness in 1999 that also received many positive reviews and award nominations.
Despite the success and praise from the fans, Marc Spector would not get another solo title until 2006 when writer Charlie Huston and artist David Finch took over the character, with a darker approach to Moon Knight and making him go on a spiral of drug addiction and depression, which made for a major contrast between the vigilante and the man beneath the mask.
After this title ended with thirty issues in 2009, there would be a wide variety of writers, some big names such as Brian Bendis and Warren Ellis, who would try to give the character their own spin, but the vast of majority of them would not be well-received and would result in the title being cancelled due to poor sales.
One of the best received periods from 2009 to 2019 was Jeff Lemire's run in 2016, which directly tackled Marc's mental state and how, after waking up in a mental institution, was told that his whole life as Moon Knight was a product of his insanity. Following writers, such as Max Bemis who also had respectable work with the character, would take this topic of mental health and develop it even further.
Traits, skills and personality.
Image by Marvel Comics
Moon Knight is one of the most fascinating and complex characters in Marvel history, with enough drama, introspection and action to make a very compelling and entertaining series. While he has often been compared to Batman due to them having many similarities (not having powers, street vigilantes, rich men, fight with the help of gadgets and even having butlers to assist them), Moon Knight has developed his own style and identity away from Bruce Wayne's shadow.
The multiple personality disorder is a fundamental aspect of his character and it's one that very few heroes in the comic book industry have; not many characters that have their own titles suffer from mental issues and him being basically multiple characters in one makes for many interesting plot elements in his stories.
He is also one of the best human fighters in Marvel and he is not too shabby when compared to some of the other superheroes and mutants. He is very skillful and agile, which has made for some of the best fighting sequences that you are going to see in Marvel Comics.
Perhaps the biggest drawback to his inclusion in the MCU is the fact that he is a very dark character whose storytelling tone is different to the lighthearted one that we have seen in the movies so far; if they manage to be more flexible and allow a more serious and dark, reminiscent to Netflix's Daredevil, then this show has a lot of potential to be a classic.
Overall, Moon Knight is here and we can't wait to see if he is going to live up to his legend.