Welcome back!
As I am a massive Movie enthusiast, the Academy Award nominations are always really exciting for me, and this year is no different.
I haven't seen all of the Oscar nominated movies yet but I am hoping to have seen them all by the time the ceremony takes place on February 26th. I have a month guys, I think I can do this!
Despite not having seen all of the nominated movies, I am still EXTREMELY excited about the nominations and I thought I would share my thoughts on some of the nominations for the "main awards" with you guys!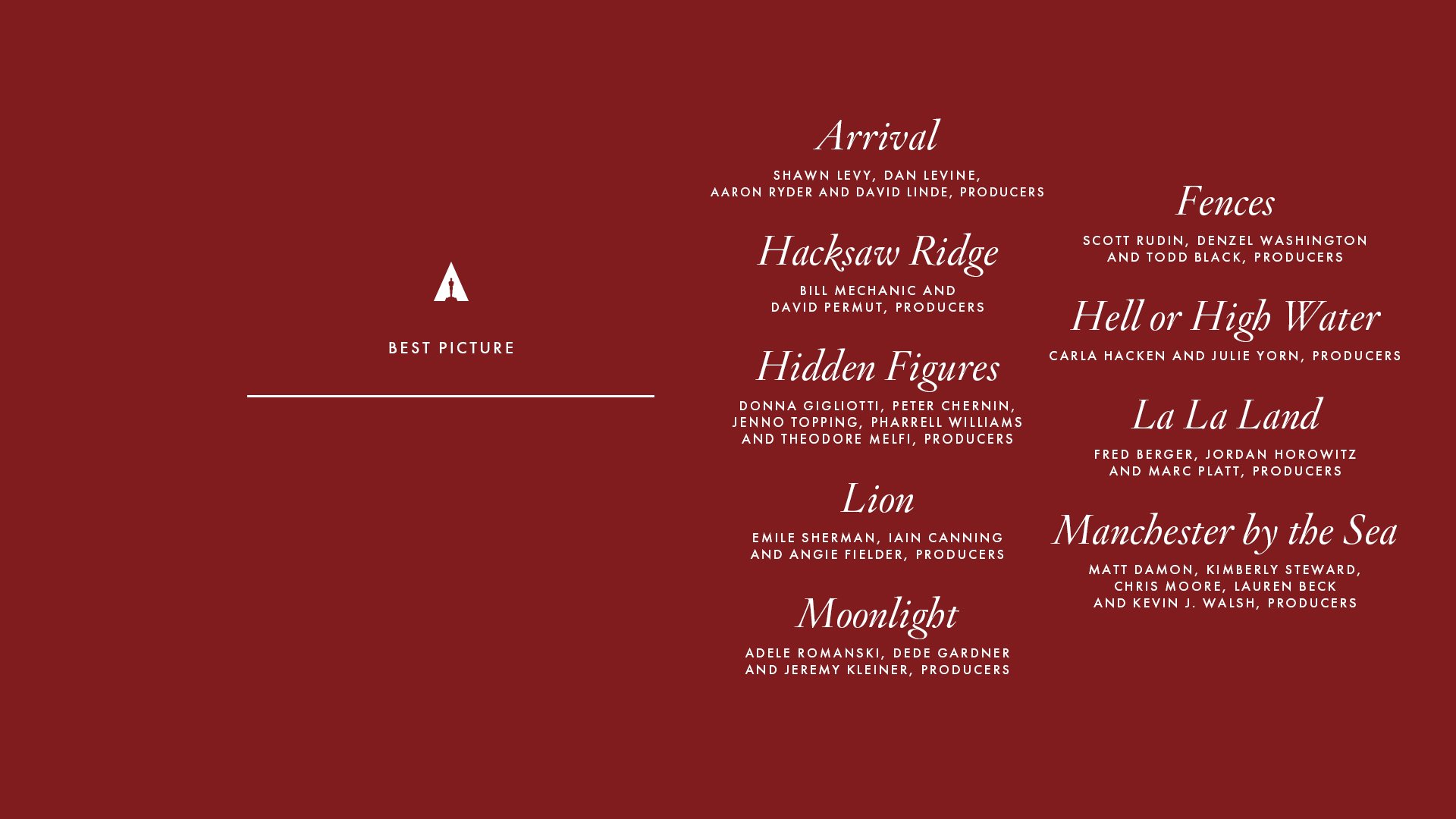 Best Picture – So far out of these nine movies I have only seen La La Land and while I do think it stands a very good chance of winning after its performance at previous awards shows this season, I also think it will be a very close call as I've heard VERY good things about most of these movies (except Arrival).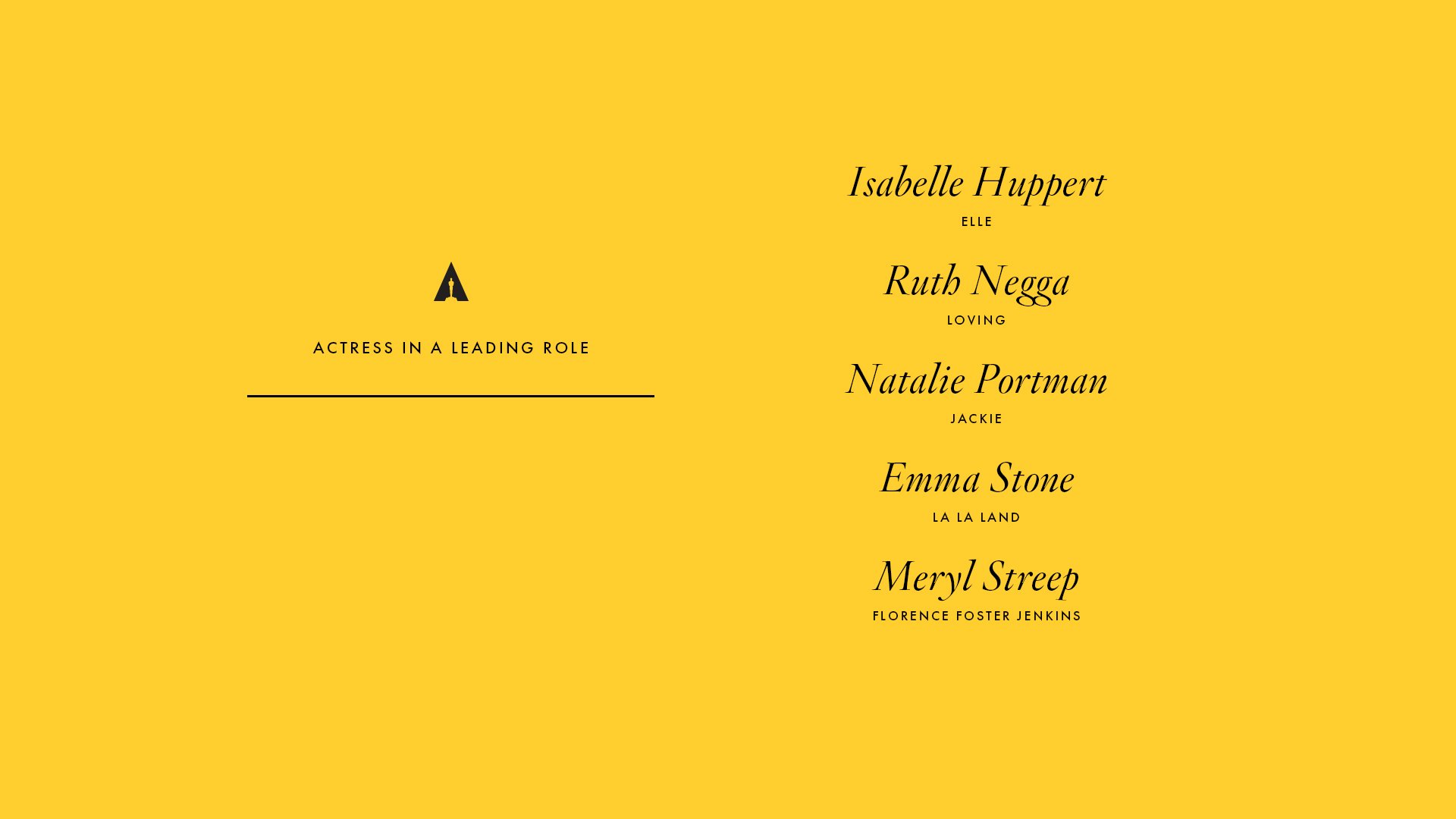 Best Leading Actress – Again, out of these 5 movies I have only seen La La Land but I have heard AMAZING things about Jackie so I do believe that Natalie Portman could be a strong contender in this category. Also, Meryl Streep is ALWAYS incredible so no doubt she will also be a strong contender to win. But if the awards go the same way as the others this season have, Emma Stone will be bagging herself the statue!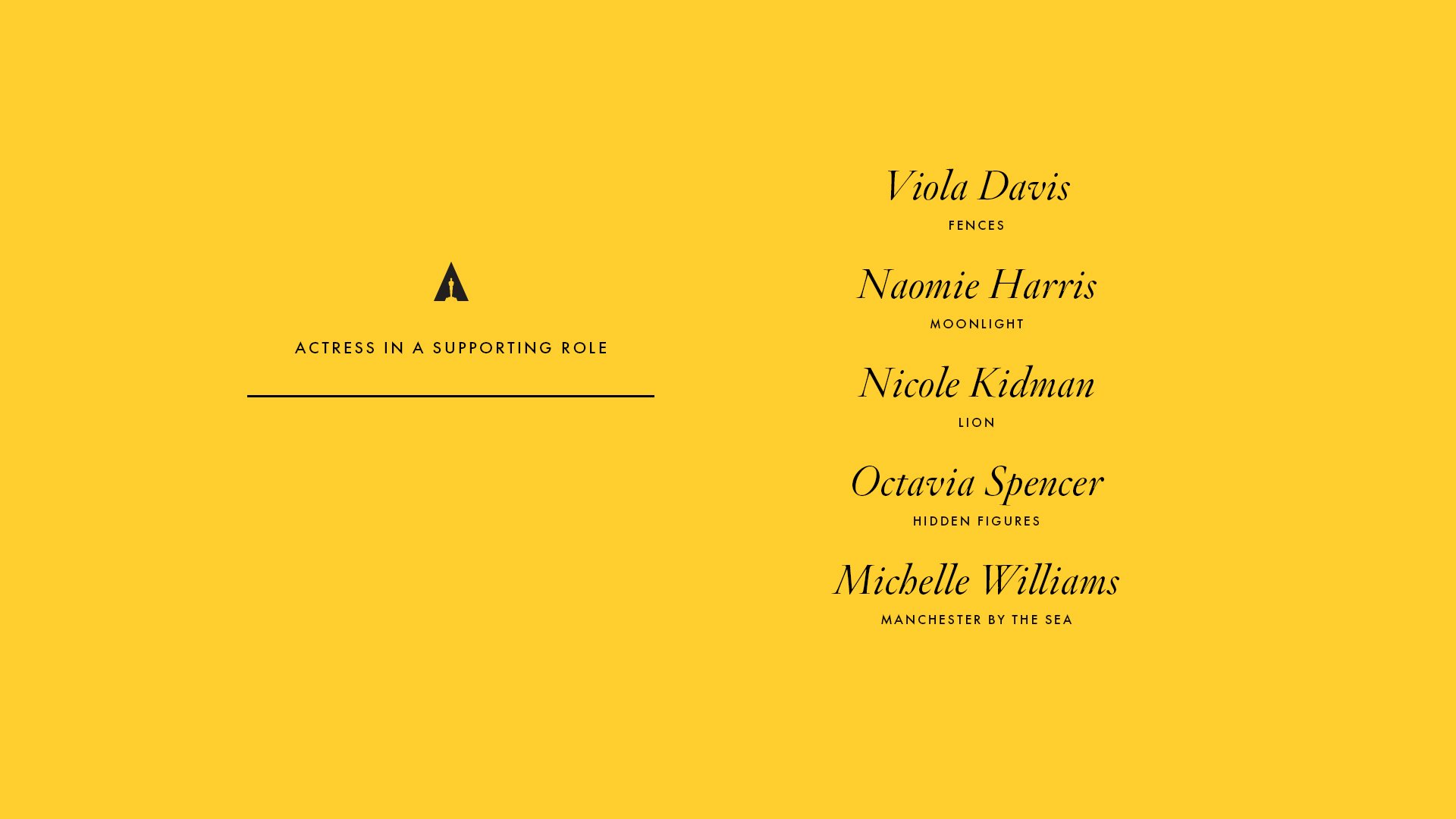 Best Supporting Actress – Plain and simple, I think Viola Davis has this one in the bag. I haven't seen Fences yet but I do think out of the 5 she is the strongest contender for this award. I would be happy if any of them won, except Nicole Kidman, though.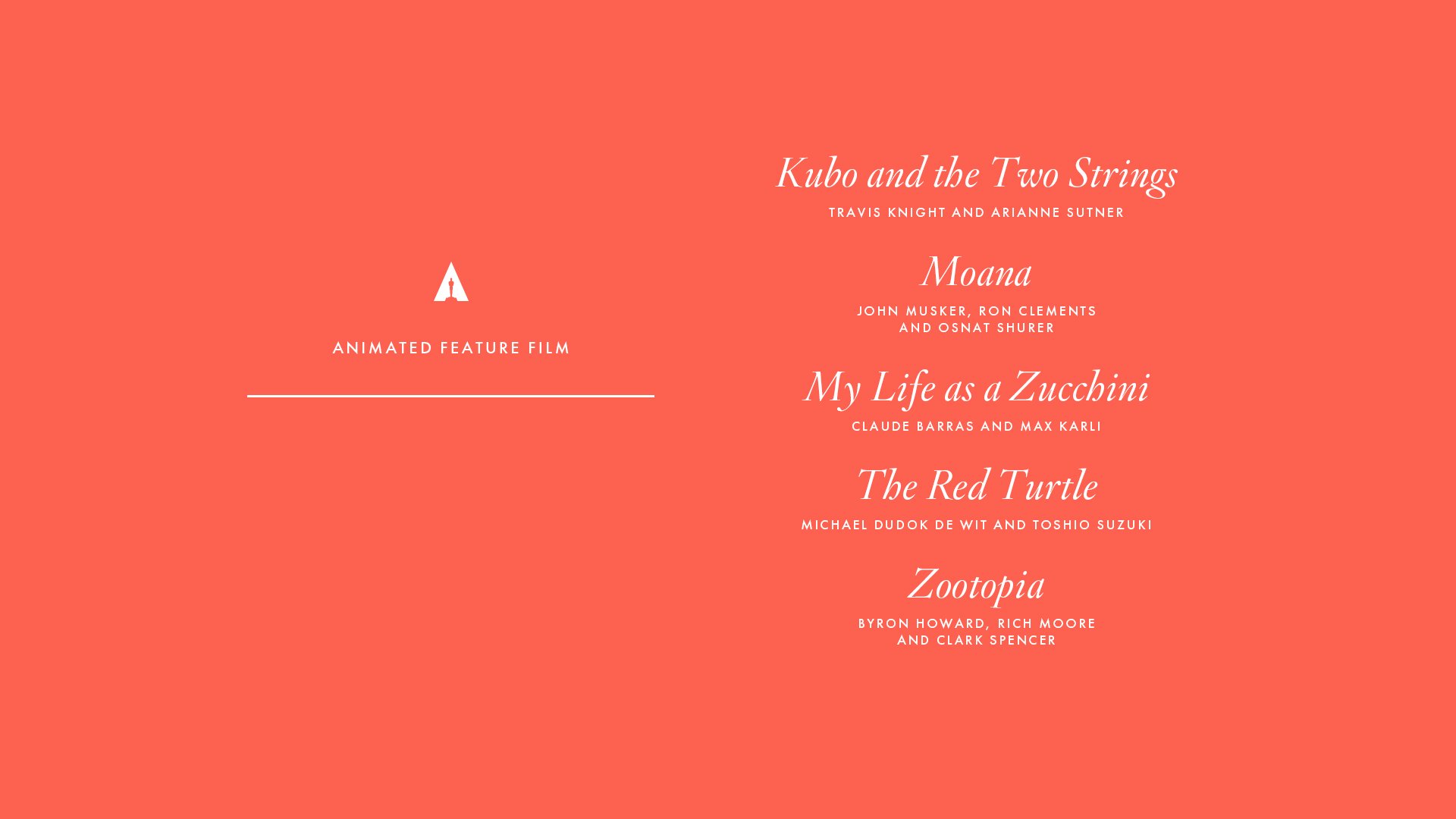 Best Animated Feature Film – We all know how big of a Moana fan I am so I think it's pretty clear which movie I want to win this award, however, Zootopia has also been getting a lot of positive attention this season, so that could also be a strong contender. I'd be happy if either of the Disney nominees in this category won!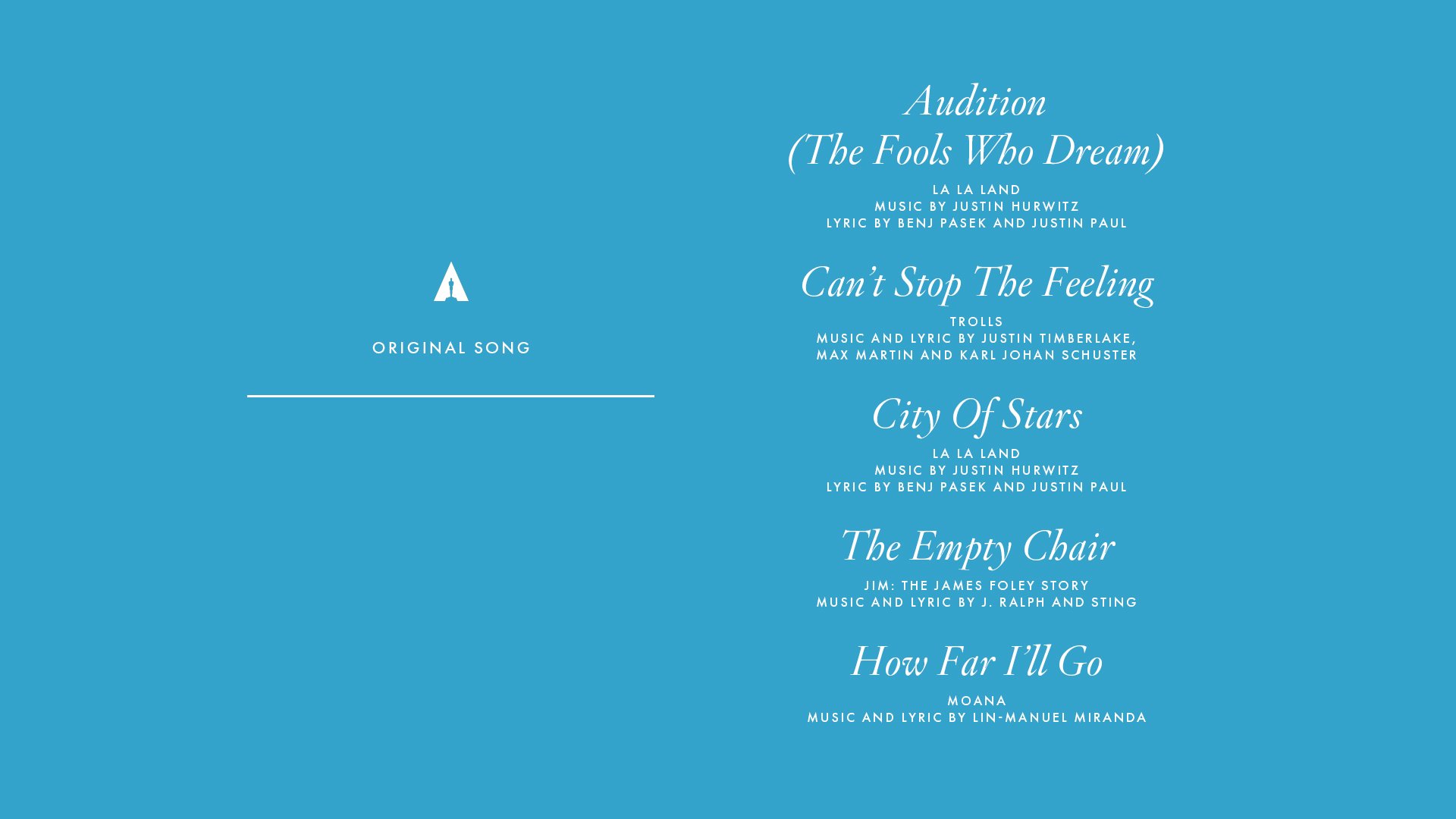 Best Song – First of all, I'd just like to publicly announce how BUZZING I am about my LOVE Lin-Manuel Miranda having a freaking OSCAR NOMINATION for How Far I'll Go. I am BEYOND proud and I'm so glad his work is getting the recognition it deserves. However, with two La La Land contenders in here I have a feeling one of them may nab the award over Lin. No matter, though, I love La La Land too, as you may know if you read my La La Land – Review!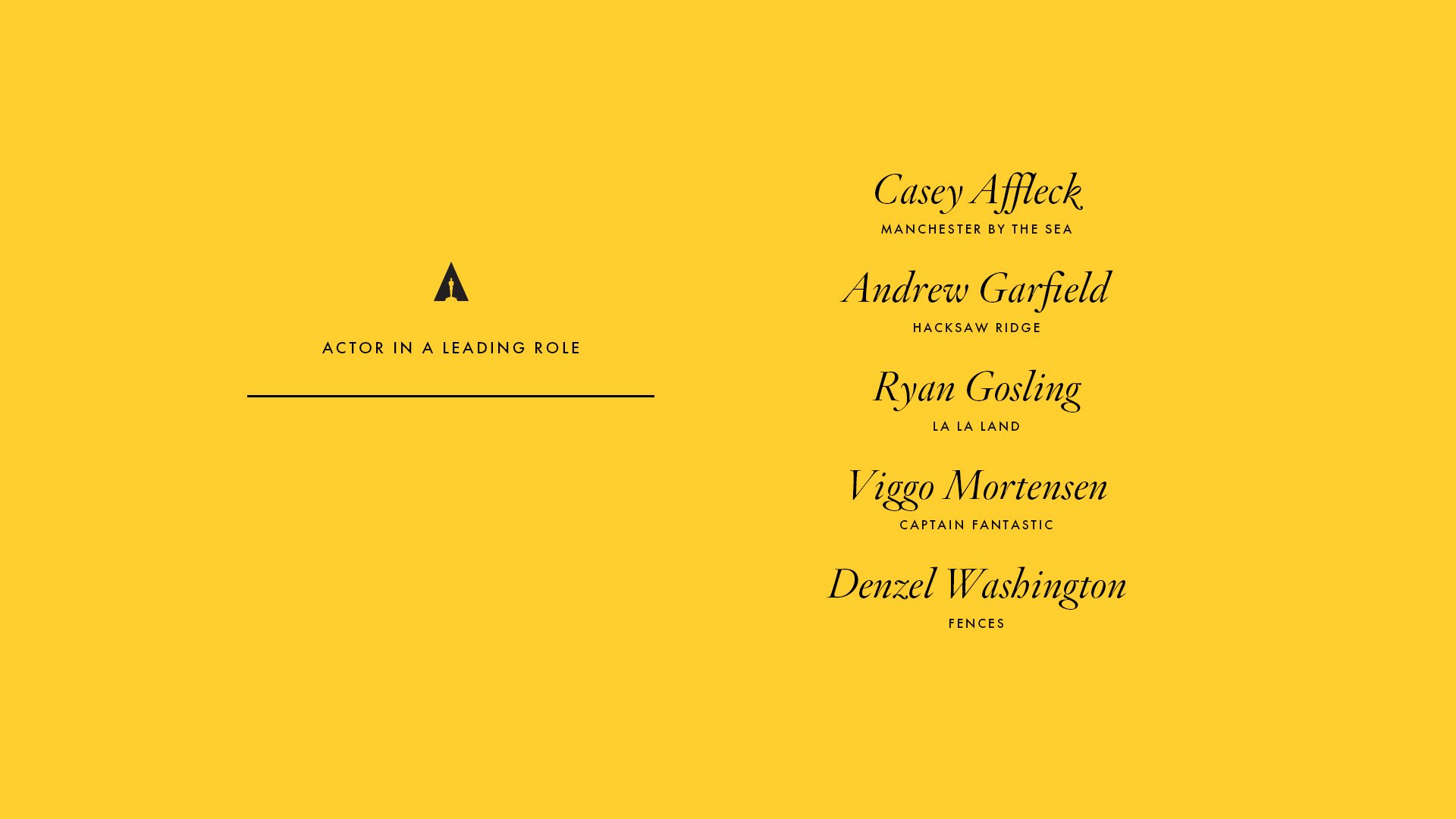 Best Leading Actor – I love Ryan Gosling and I want nothing more than him to win this award for La La Land, and I honestly think he has it in the bag already. But, I am hearing very good things about Fences, so I think Denzel Washington might also have a fighting chance!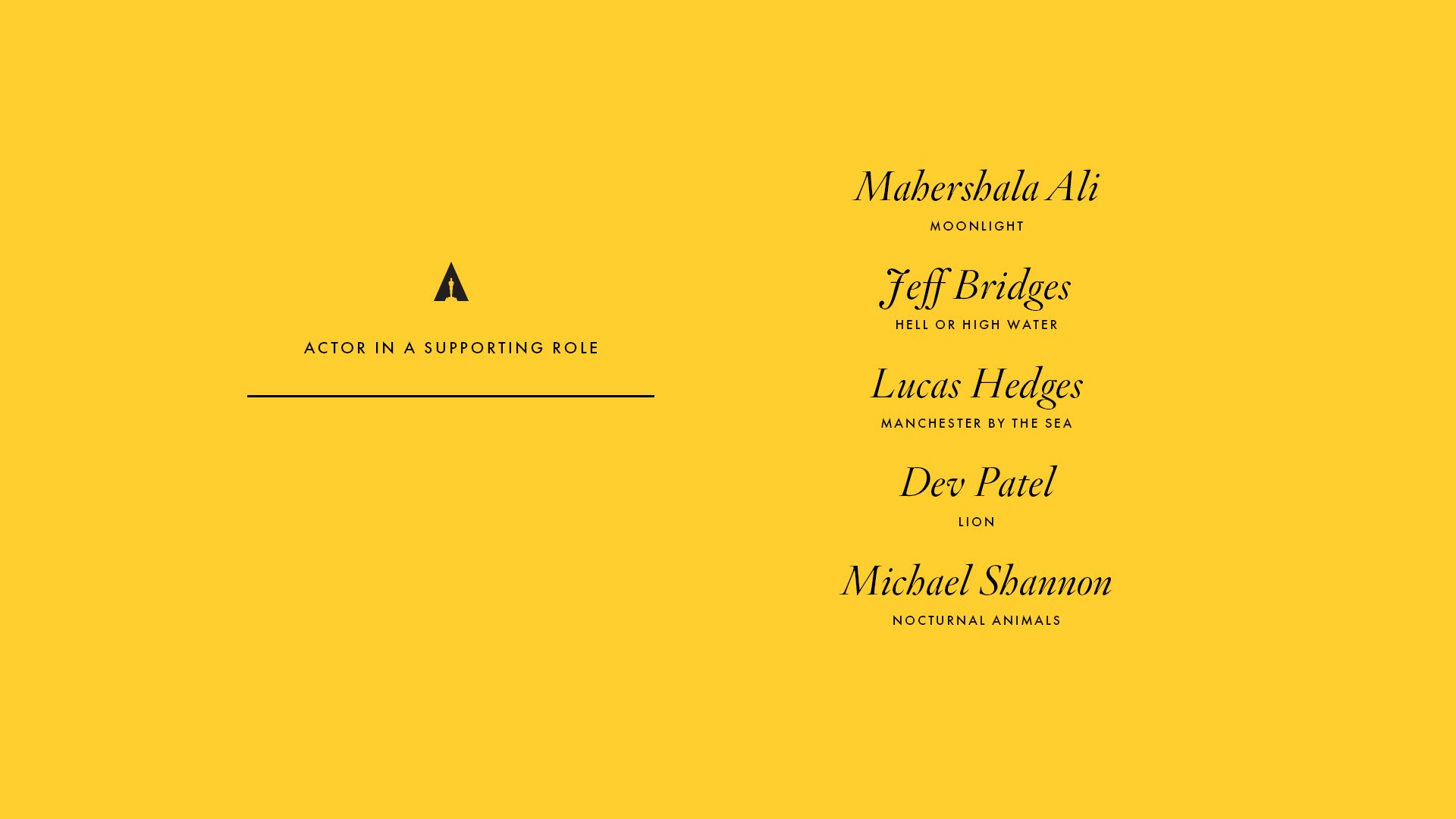 Best Supporting Actor – My favourite nominee for this is Dev Patel. I've heard amazing things about Lion and I'm excited to watch it and form my own judgement. I'd also like to see him win as he's only the third ever Indian actor to be nominated for an Oscar!
As well as the main categories there are some incredible people and movies nominated for the awards that often go unnoticed and I'd like to think that people will also appreciate the work that they all do!
Are you interested in this year's nominations? What are your thoughts? Let me know in the comments!
Until next time.