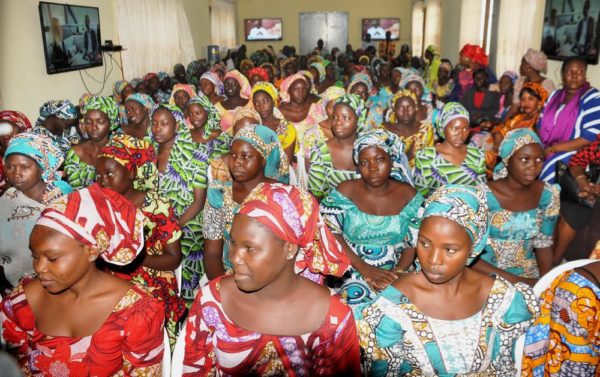 More than 100 Chibok girls kidnapped by
Boko Haram
militants in 2014 are ready to return to normal life after receiving psychological and medical treatment, the government said on Friday.
270 girls were originally abducted by the Islamist group in 2014 with 24 of them released or found last year and 82 of them freed in May this year after mediation. The girls have been receiving psychological and medical care in the capital, Abuja, as part of a government rehabilitation programme.
According to
Aisha Jummai Alhassan
, Minister of women affairs, she said, "All the 106 girls are now fully recovered, ready for re-integration with their families and the larger society, and to go back to school."
"They are now stabilised and most of their traumatic stress disorder symptoms have been overcome and previously frequent incidents of flashbacks, insomnia and nightmares have now been successfully brought under control," she said.
She added that some of them underwent surgery, and a prosthetic limb was provided for a girl who lost a leg while in captivity. Four babies were also said to be in good health.
She said negotiations are ongoing to ensure the release of about 100 girls still believed to be in captivity out of the 270 girls who were originally taken.
Boko Haram has killed more than 20,000 people and displaced more than two million during an eight-year insurgency aimed at creating an Islamic caliphate in northeast Nigeria.
The Chibok case provoked global outrage and a celebrity-backed campaign to raise awareness of the girls' plight, but aid groups say Boko Haram has kidnapped thousands more adults and children, many of whose cases are neglected.
According to Reuters, a United Nations human rights committee called in July for Nigeria's government to step up efforts to rescue all women and girls abducted by Boko Haram and ensure they returned to school without stigma.