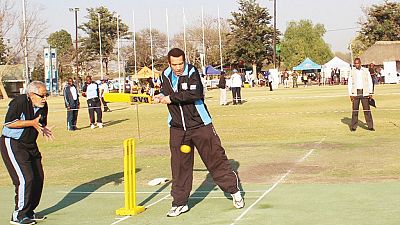 President of Botswana, Ian Khama, has been showing a sporty side after he joined a cricket game, the presidency reported on Wednesday.
The 64-year-old who steps down as president was shown displaying his batting skills in a photo shared by the presidency on Twitter.
"OF

COURSE

HE

CAN

| President Khama playing cricket during Cabinet Community Service and Office of the President wellness day," the caption that went with it read.
OF COURSE HE CAN | President Khama playing cricket during Cabinet Community Service and Office of the President wellness day.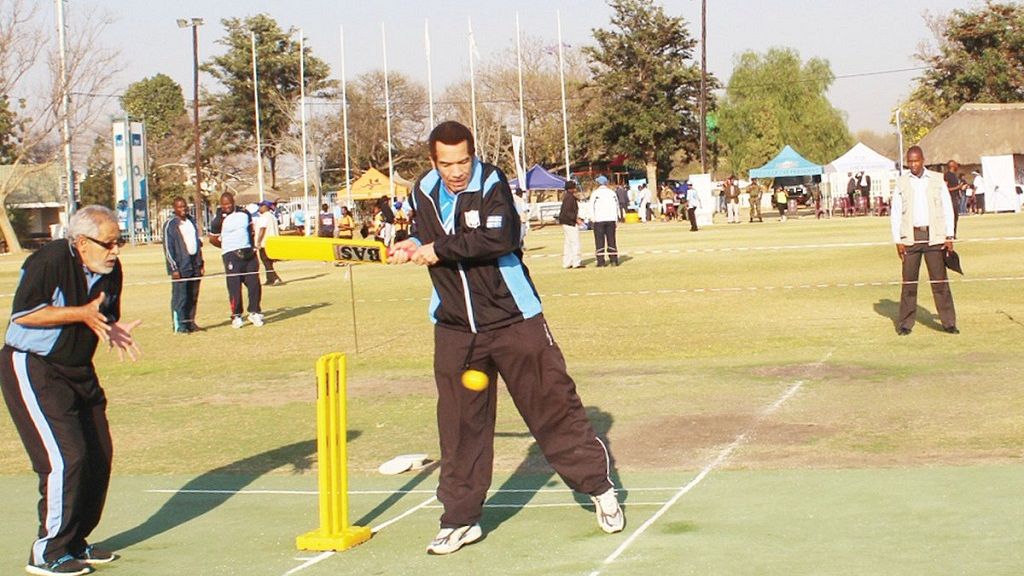 He is going on with presidential duties at a time when his peers from around the world are in New York for the United Nations General Assembly. Botswana is being represented by vice-president, Mokgweetsi EK Masisi.
Khama, is not a fan of the

UNGA

, he has missed it several times leading opposition figures to raise issues but the country's diplomat to the U.N. has recently risen to Khama's defence.
Despite being born in the United Kingdom to Botswana's foremost independent leader and one-time president, Ian Khama, returned home to serve in the military and then entered politics. Khama became president after then president Festus Mogae's handed over to him in 2008 but won his first term in 2009.
His presidential term runs out when the country goes to the polls in 2019 but the ruling Botswana Democratic Party (

BDP

) has a tradition where the president steps down and hands over power to his vice-president with a year to expiration of his mandate.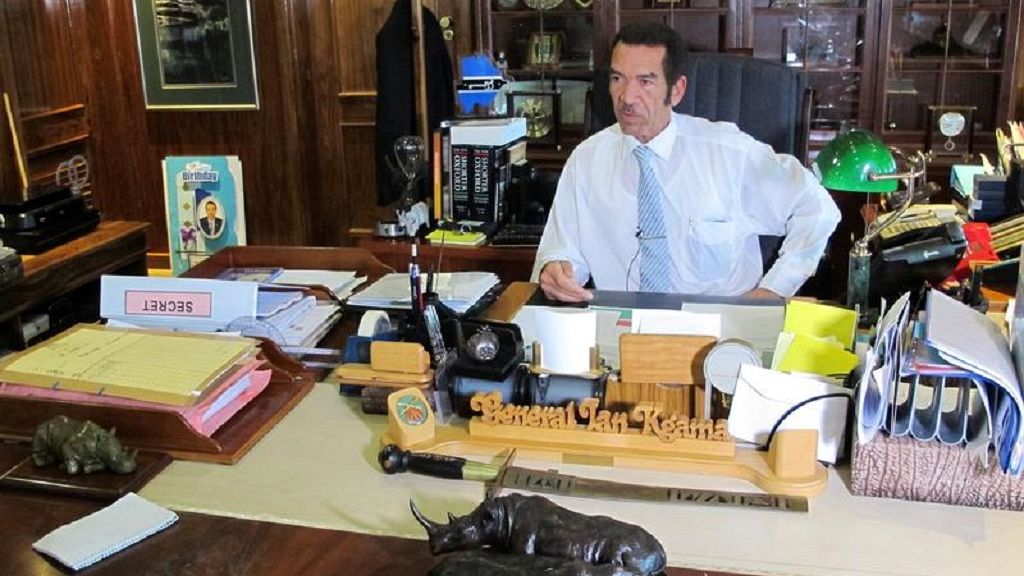 In May this year, Khama showed his dance moves at a tourism event in the capital Gaborone when local tunes were played with a piano.
A 49 seconds video posted on Youtube showed the president dancing at the grounds of the Khawa Dune Challenge & Cultural Festival which is an annual motorsport and cultural event in the country.
The dance followed his victory in one of the motor bike riding challenges which he has been winning for the past seven years except last year.
He won a cash prize and some gifts in the three-day event that features activities including quad and motor bike fun rides, sky dive demonstrations, camel races, camel rides, cultural performances and exhibitions. Khama has been caught by the cameras several times dancing at events.
Source: AfricaNews
This post first appeared on Peace Index, please read the originial post: here