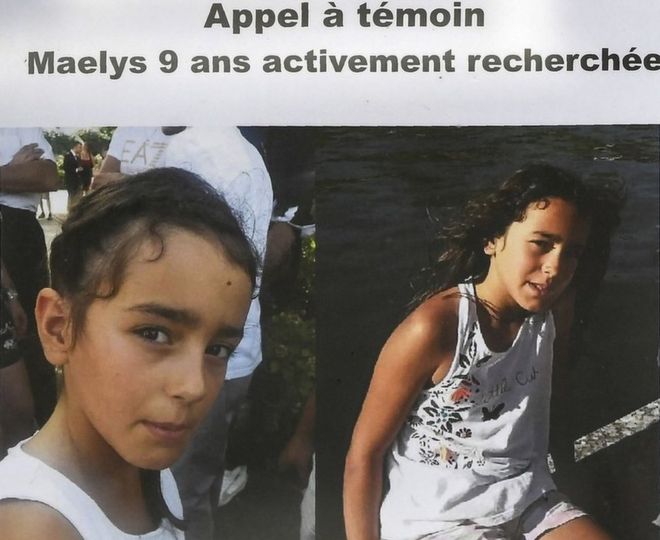 Maëlys attended the wedding with her parents
A man has been Charged with kidnapping in connection with the disappearance of a nine-year-old girl during a Wedding in the French Alps.
The man, who has not been named, is one of two suspects questioned over the whereabouts of Maëlys de Araujo.
She was last seen on 27 August in a children's area at a hall in Pont-de-Beauvoisin, north of Grenoble.
Police, search-and-rescue teams, divers and cavers have scoured the area but with no breakthrough.
In a Statement issued on Sunday, Grenoble's prosecutor said a 34-year-old man had been charged with "kidnapping, illegal confinement or arbitrary detention of a minor of less than 15 years".
The man, who had attended the wedding, "persisted in his denials and explanations", the statement said, adding "this did not convince the investigative judges, who decided to hold him".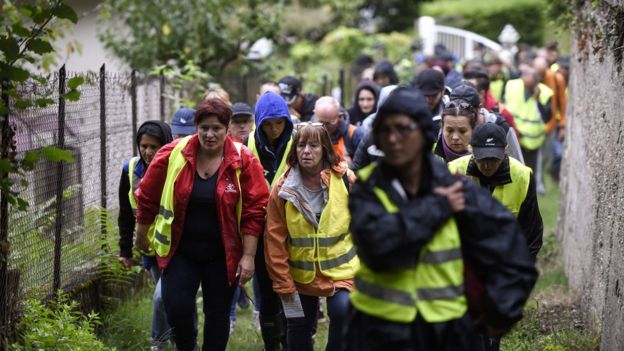 Local volunteers have joined the search for the girl
The man is one of two who were questioned late last week over contradictions in their statements to police. They were both later released.
Police talked to a total of 250 people during the investigation - 180 wedding guests along with guests at two other events nearby.
A source close to the investigation said last week that the area being searched was growing.
Sniffer dogs followed the scent of Maëlys's cuddly toy to a car park, raising fears she was kidnapped and taken away by car.
Source: BBCNews
This post first appeared on Peace Index, please read the originial post: here