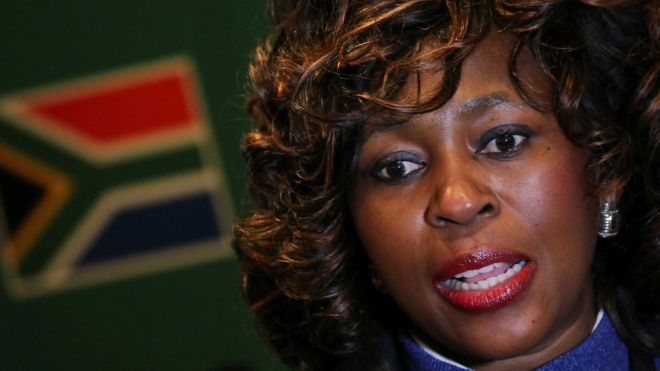 Last week Ms Khoza called President Zuma a disgrace
An outspoken member of South Africa's African National Congress (ANC) party has been charged with ill-discipline for speaking out against President Jacob Zuma.
MP
Makhosi Khoza
has repeatedly called for Mr Zuma to resign. Last week, she said he was a disgrace.
She has received death threats warning her to stop pushing for a secret ballot when MPs vote on Mr Zuma next month.
Parliament and the police decided to provide security for her.
Read more »
This post first appeared on Peace Index, please read the originial post: here