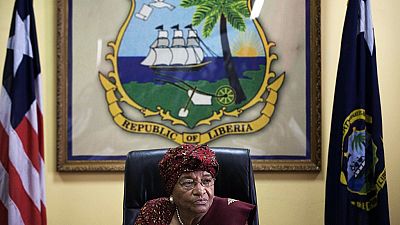 Farid Zarif, head of the United Nations Mission in Liberia (
UNMIL
) says the country's democracy is tied to the success of upcoming elections in October this year.
''Liberia's future as stable democracy will hinge on successful conduct of elections, acceptance they were free & fair, smooth transfer of power. Despite important gains, Liberia faces challenges which weigh heavily on efforts to sustain peace & advance national reconciliation,'' Zarif said.
He was addressing the United Nations
Security
Council (
UNSC
)
on the situation in the west African country and plans by
UNMIL
to help consolidate the democratic gains chalked over the last decade.
Liberia has remained stable. No major threats are envisaged.
He said even as the mission wraps up its work in the country, ''Liberia has remained stable. No major threats are envisaged,'' he said adding that
UNMIL
and the Liberia National Police had mapped out plans ''to ensure effective utilization of resources to protect civilians.''
He said despite efforts by the mission to play its role in ensuring a smooth electoral process, there was the need for increase and consolidate investment to help the country through this delicate phase of its democratic experiment.
On October 10 this year, Liberians will go to the polls for the third time after the last civil war to elect a successor to incumbent
Ellen Johnson Sirleaf
and also elect members for the House of Representatives.
UNMIL

– a brief of events since 2003

The

UNMIL

is primarily a peacekeeping mission that was sent to Liberia in 2003 to restore order after two brutal civil wars.

Liberia has relied heavily on the mission of 15,000 U.N. troops, which had been winding down for several months since the beginning of last year.

They eventually handed over control of the country's security to domestic forces in late June 2016, beginning a new phase of self-reliance for the impoverished West African country.

After the mass winding down, however, 1,240 U.N. military and 606 police personnel remained on the ground, expected to be there only in case of emergency.

President Ellen Johnson Sirleaf at the time told Reuters that much had been done to prepare for the transition, but that more was still needed. "The constraints of resources have not enabled us to go as far as we would have wanted in terms of security training, logistics, and support for our security forces," Sirleaf said.

The government has said that new barracks have been built across the country to increase security outside the capital.

Source

: AfricaNews
This post first appeared on Peace Index, please read the originial post: here