Favorite Places to Shop Online for Women's Clothing. Ok, I admit it, I LOVE shopping online. Addicted? Perhaps…OK YES. My husband would say I'm the Queen of online shopping. My mailman probably hates me. But hey, I'm stimulating the economy keeping USPS, FEDEX, and UPS in business right?! Hello free shipping because I spent so much on your website! The majority of Clothes, shoes, accessories in my closet(s) are from shopping online.
Are you also the "Queen of online shopping?" LMFAO. Here's my holy grail of my favorite places to shop online for women's clothing.
AgaciStore
Fashion Nova
Pretty Little Thing
Hot Miami Styles
House of CB
Off Duty Basics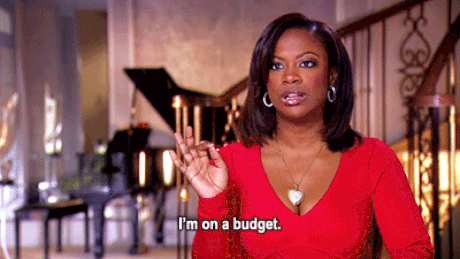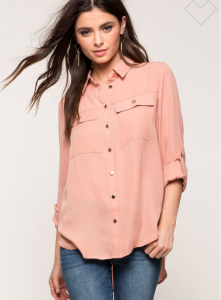 AgaciStore
I'm obsessed with their button up blouses for work! For $16.00 I get gorgeous button up collared blouses for work. (I like to tuck them into my pencil skirts) Also pencil skirts and affordable work attire. Those cute little gold buttons gets everyone asking me where the hell I shop. LOL Agaci rocks. Not to mention everything is affordable and I've been happy with everything I've been buying. It's been three years I started shopping on their site and I'm still going strong. lol.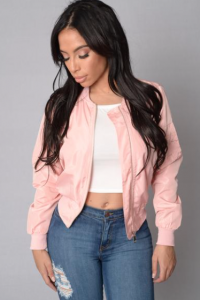 Fashion Nova
Affordable, sexy, cute clothes OMG! High waist skinny jeans, cute and sexy dresses, bomber jackets and more! This is where I get most of my casual clothes. If you want affordable trendy clothes that are actually comfortable and have great quality, get clicking to fashion nova! (click, type whatever you have to do to get there is worth it. LOL )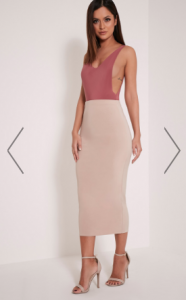 Pretty Little Thing
I feel like this online store is a hidden gem. I've purchased over twenty midi skirts from this site alone. I LOVE everything. If you love bodysuits, this site's for you. They have tons of sexy tops here too. I don't like showing any "side boob" so I don't buy many tops from this online store. I've purchased many cute purses, clutches, gold metal stretchy belts, high heels, earrings. This place is worth spending some time and money at.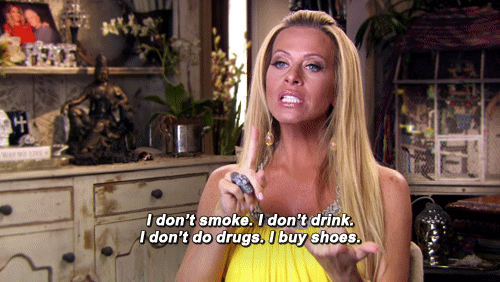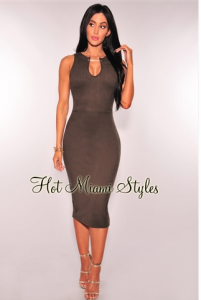 Hot Miami Styles
Looking for sexy affordable dresses online? Hot Miami styles has so many unique stunning dresses. This is my go to place for stunning date night dresses. The clothes here are made to give you that "hour glass figure" they cinch at the waist, use seams to make your body look curvy and amazing. No regrets shopping here! Meow!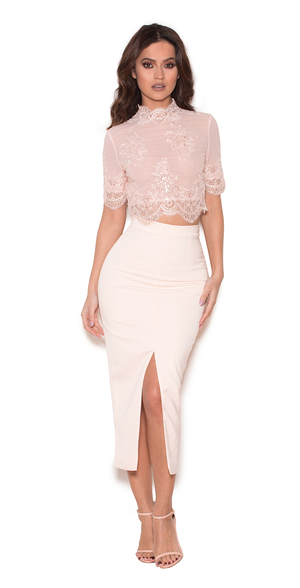 House of CB
My favorite celebrity style online store. It might not have the most affordable items, but they're considered affordable for the quality you get. It's worth a peek. Everything I have ordered is high quality and beautiful. I'm so obsessed, I did a full review of House of CB clothes. This blouse the model is wearing, I've purchased twice because I'm obsessed with it. The quality and beauty is stunning. I'm leaving them in my Will.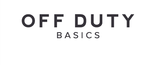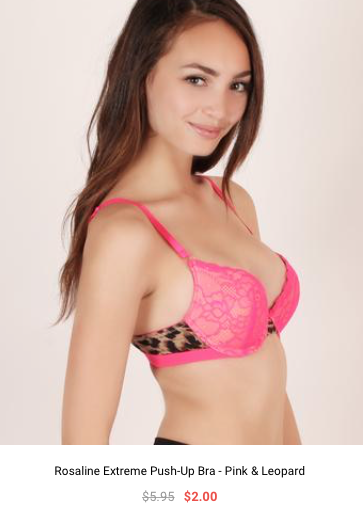 Off Duty Basics
Are you broke? No really, are you so broke it hurts? If you need to save serious money, this website has so many clothes for cheap. Super cheap clothes online. I'm talking $2.00 bras that I've purchased before. These are amazing to stock up on. I bought every color and the quality is great. (wearing one now LOL) This website is going to be huge, they already added basic clothes. You don't have to be "basic" to shop here lol.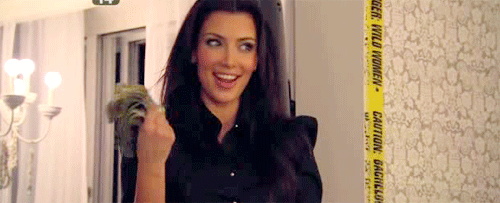 Finally, I love shopping Amazon for deals on women's designer shoes and handbags. I have found some amazing "bootleg" Chloe purses. "bootleg Valentino studded shoes."


That was fun right?
Thanks for checking out my favorite places to shop online for women's clothing.
How the heck did I find all these fab places to shop online?
Girl, I've discovered all the stores from checking out my favorite fashion divas on instagram.
Don't you just love it when you're scrolling on instagram and you see an amazing outfit? Especially when they share where they purchased everything. It's fun!

I love shopping online and prefer it. Here's all the reasons why I prefer shopping online!
The post Favorite Places to Shop Online for Women's Clothing appeared first on Elegance and Beauty Reviews.