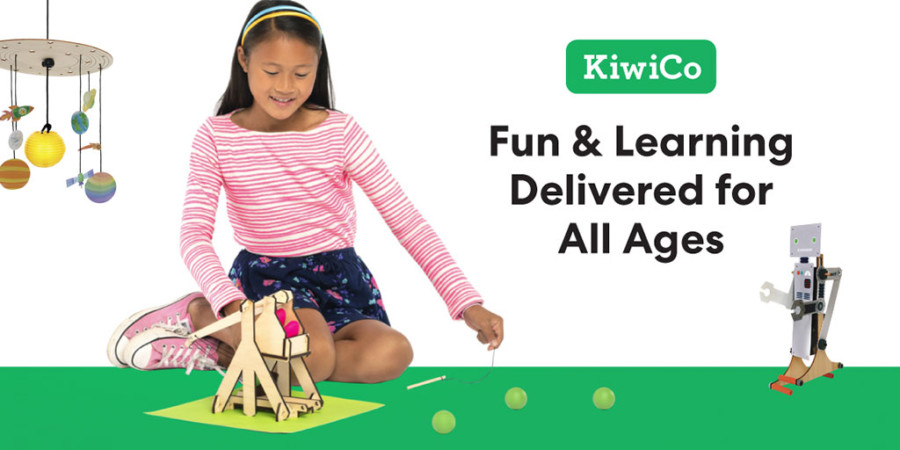 Kiwi Co (formerly Kiwi Crate) is having a 4th of July sale!
For a limited time, you can save 15% site-wide — good on pre-paid subscriptions AND shop purchases! — Just use coupon code FIREWORKS at checkout. — OR save 30% on your first monthly box with coupon code LEARN30!
Here's a little more info on some of their most popular boxes:
Disclosure: Post may contain affiliate links.
Koala Crate sends your little one (ages 3-4) a box packed full of fun and educational activities. Each crate will be based around a different theme and include a variety of art supplies, crafts, learning materials, and more. Every crate comes with a copy of "Imagine!" magazine (created in partnership with Highlights for Children) full of stories, games, and other engaging content for your preschooler.
Kiwi Crate is a craft subscription for kids aged 4 through 8. Every box focuses on a different theme and contains a selection of fun craft projects and all of the materials needed to complete them.
Doodle Crate is a monthly craft subscription box for kids ages 9 through 16 (or older!). It's a great box for older kids and teens that want to do more "cool"/grown-up crafts. Think cute fabric pouches and other teen-friendly projects.
Tinker Crate is for kids ages 9-14+ and involves STEM-based problem-solving projects and experiments. Kids will get to work on a new hands-on experiment each month and have fun while exploring science, engineering & technology.
Panda Crate is for babies 0-36 months and will include information, inspiration, and products that support your child's healthy development and lifelong learning.
You may also enjoy
Kiwi Co. May 2018 Coupon Code – Save 50% on Your First Box
KiwiCo. April 2019 Coupon Code – Save 20% on EVERYTHING!
Kiwi Co. March 2018 Coupon Code – Save $15 on Pre-Paid Subscriptions
The post Kiwi Co. 4th of July 2020 Coupon Code – Save 15% Site-Wide! appeared first on 2 Little Rosebuds.