Keep it casual with the Desert Dreams Schooling tights.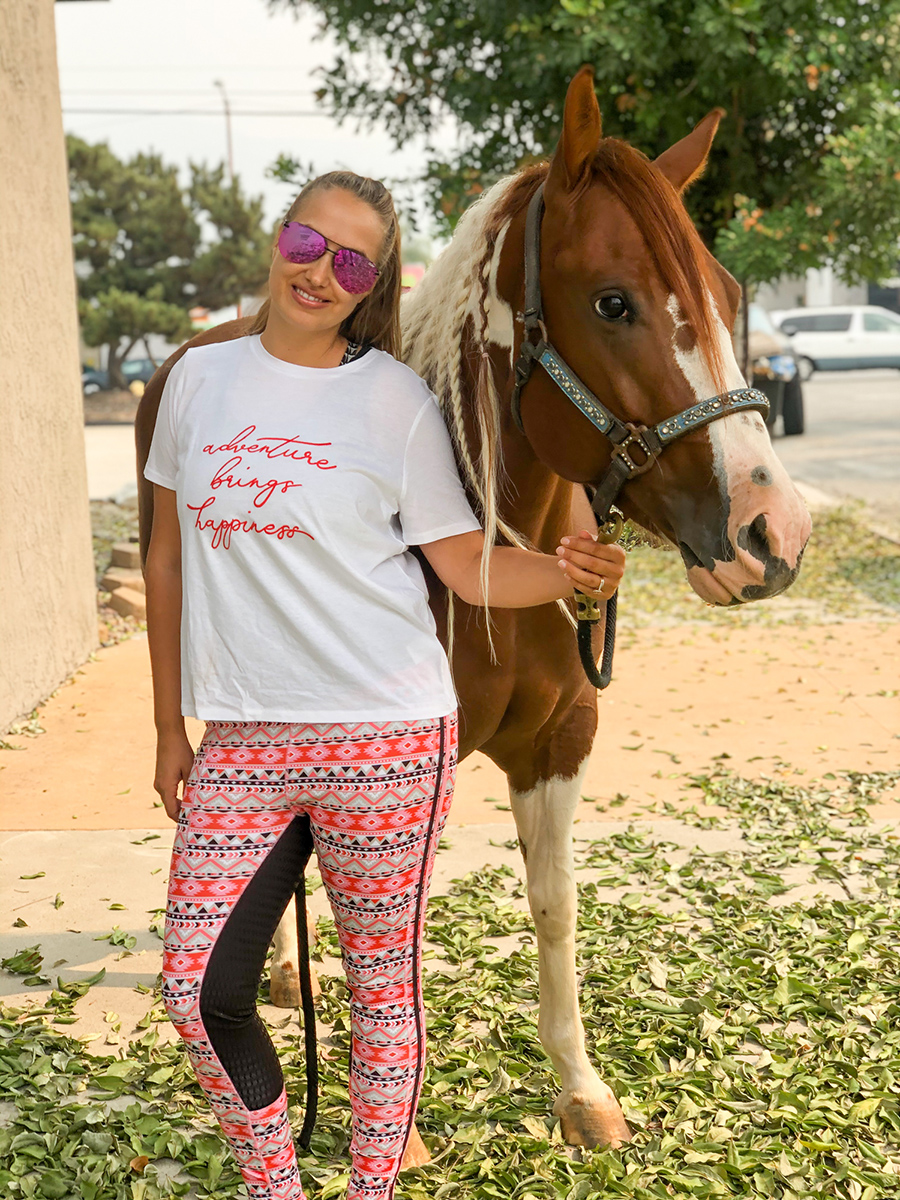 Recently, I teamed up with friend Pam from Pony Macaroni to create these fun and comfortable schooling tights. I was able to design the print while Pam handled everything else and brought these babies to life. They are bright and colorful!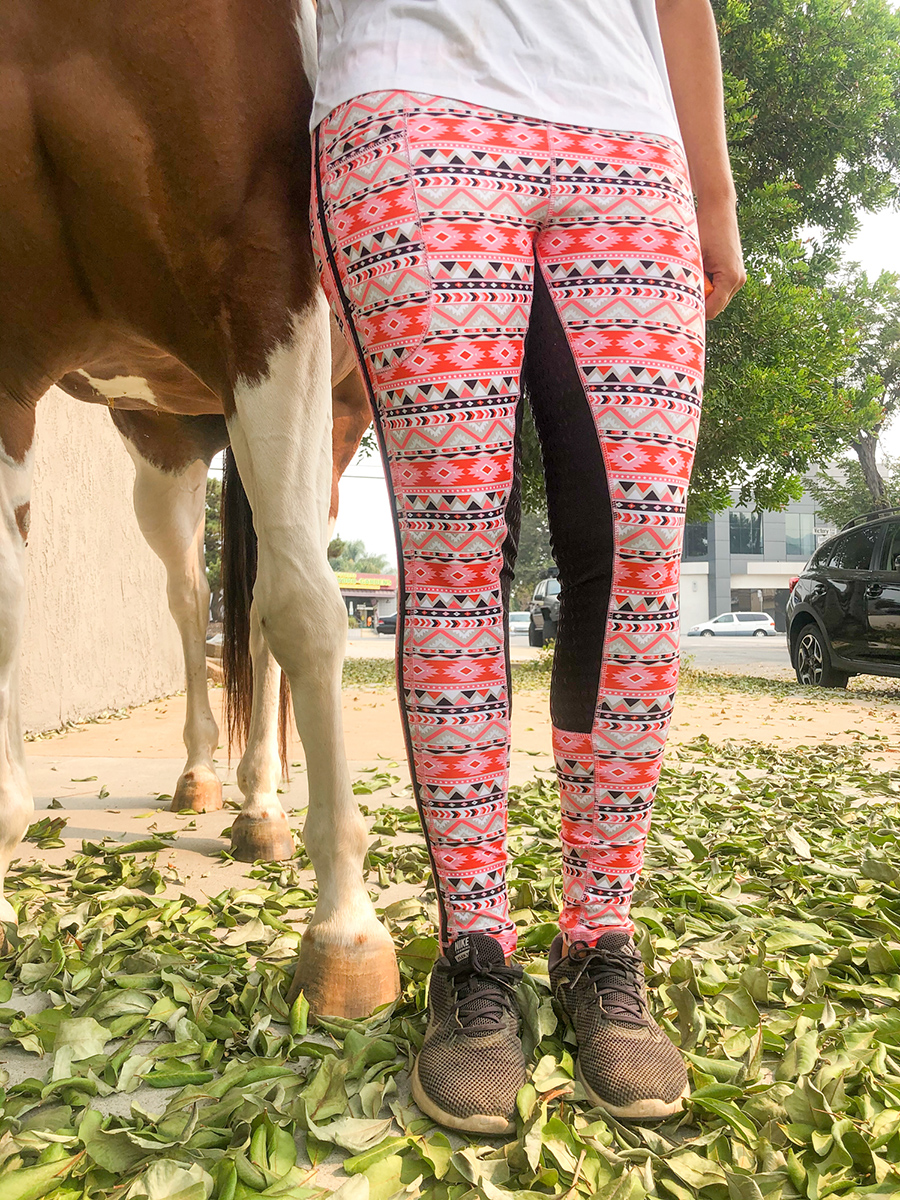 To celebrate the collaboration, we are offering 20% with the promo code Fira20. Shop online here to order a pair >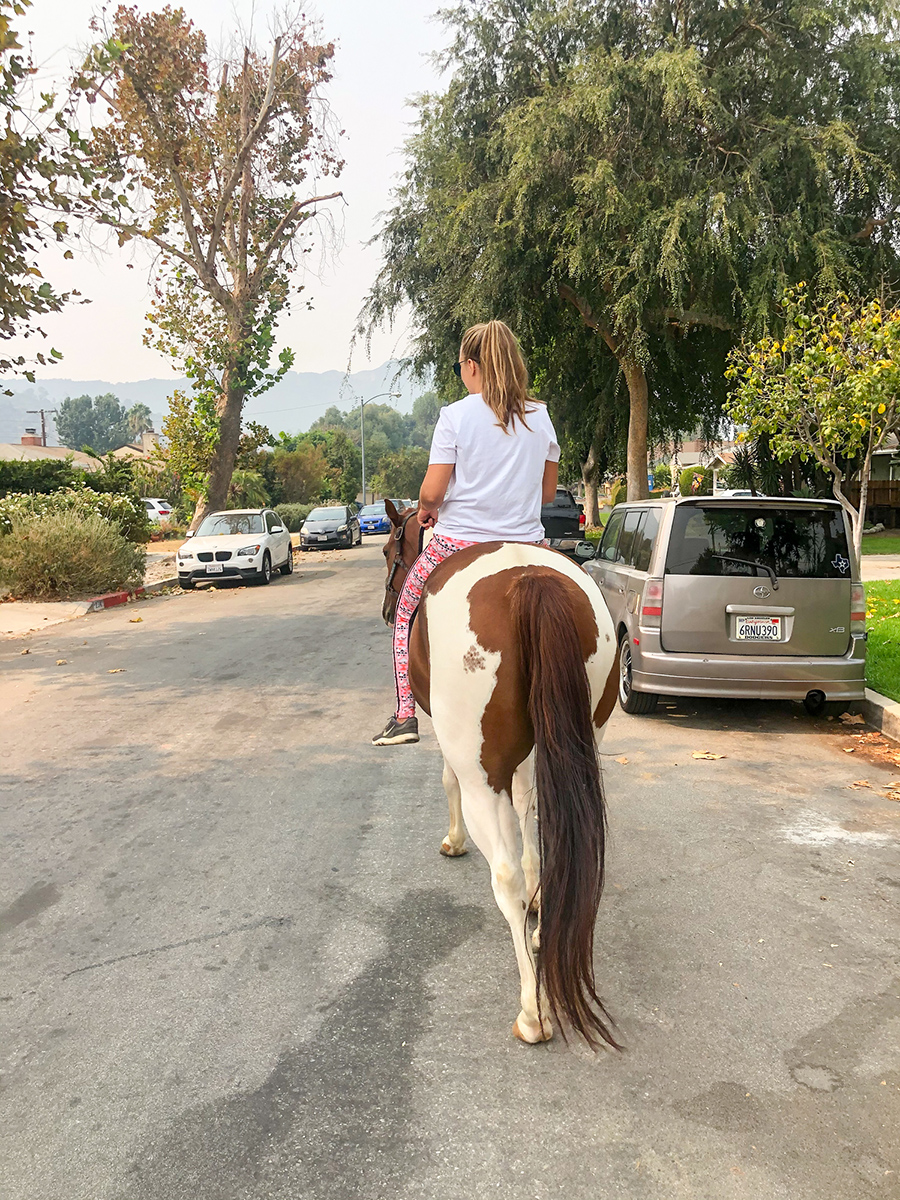 These tights are great for casual rides at home. I love them for bareback rides and going out to turnout. I haven't been riding Fira much with the recent fires. We are safe, but the air quality is terrible. The smoky skies in Los Angles (and everywhere else) are just devastating.
I've been working on more ground work with Fira and have plenty of other projects to keep myself busy. Speaking of ground work – I encourage you to work with your horse and educate them. The more horses I spend time with lately (that aren't Fira) makes me realize how many horses have a gap in their training. I'm always extra thankful when I come home to my respectful and loving pony. She's an absolute doll. But Fira wasn't always that way. She tested my patience and didn't respect me in the beginning. She's come a long way.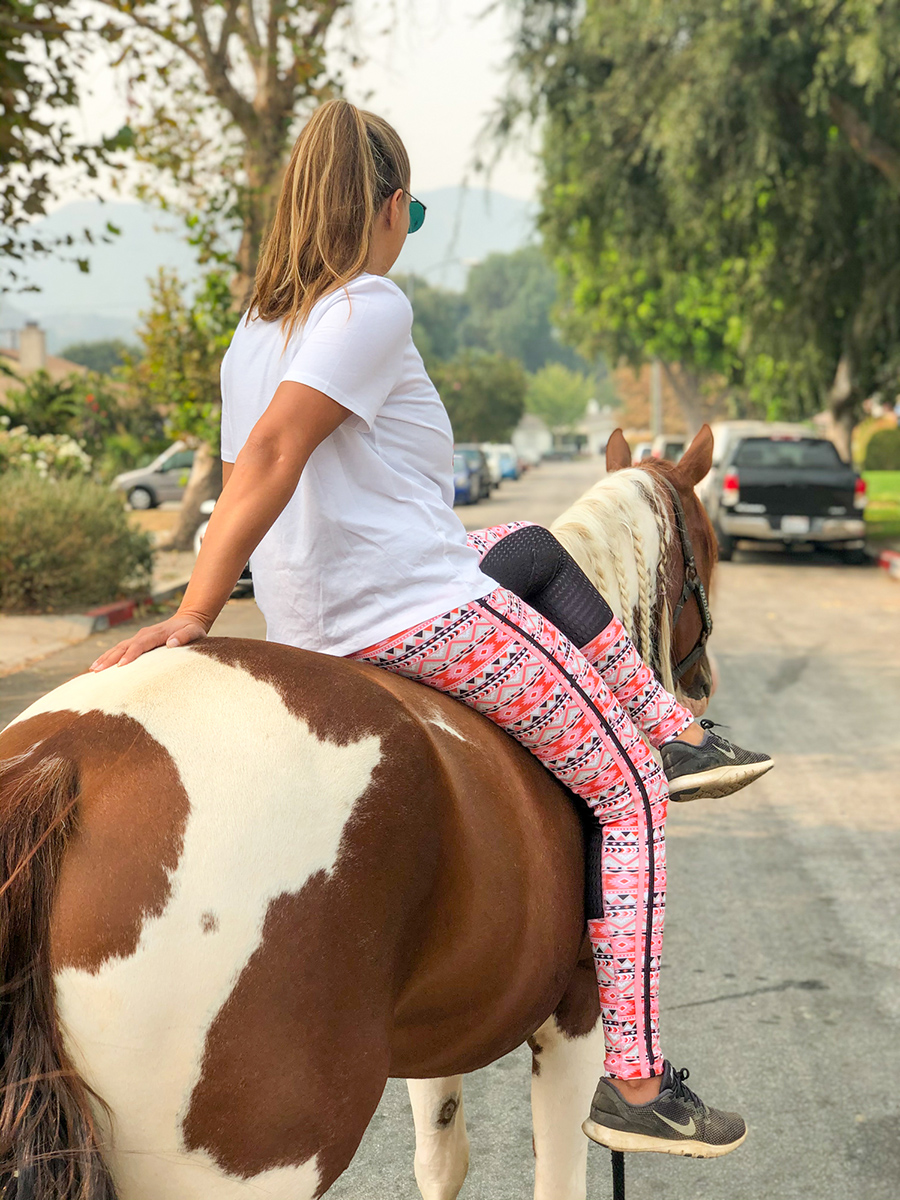 The tights have a fun pink and black stripe along the side and a black full seat. I think the fit and design details are very flattering, especially for a bold print.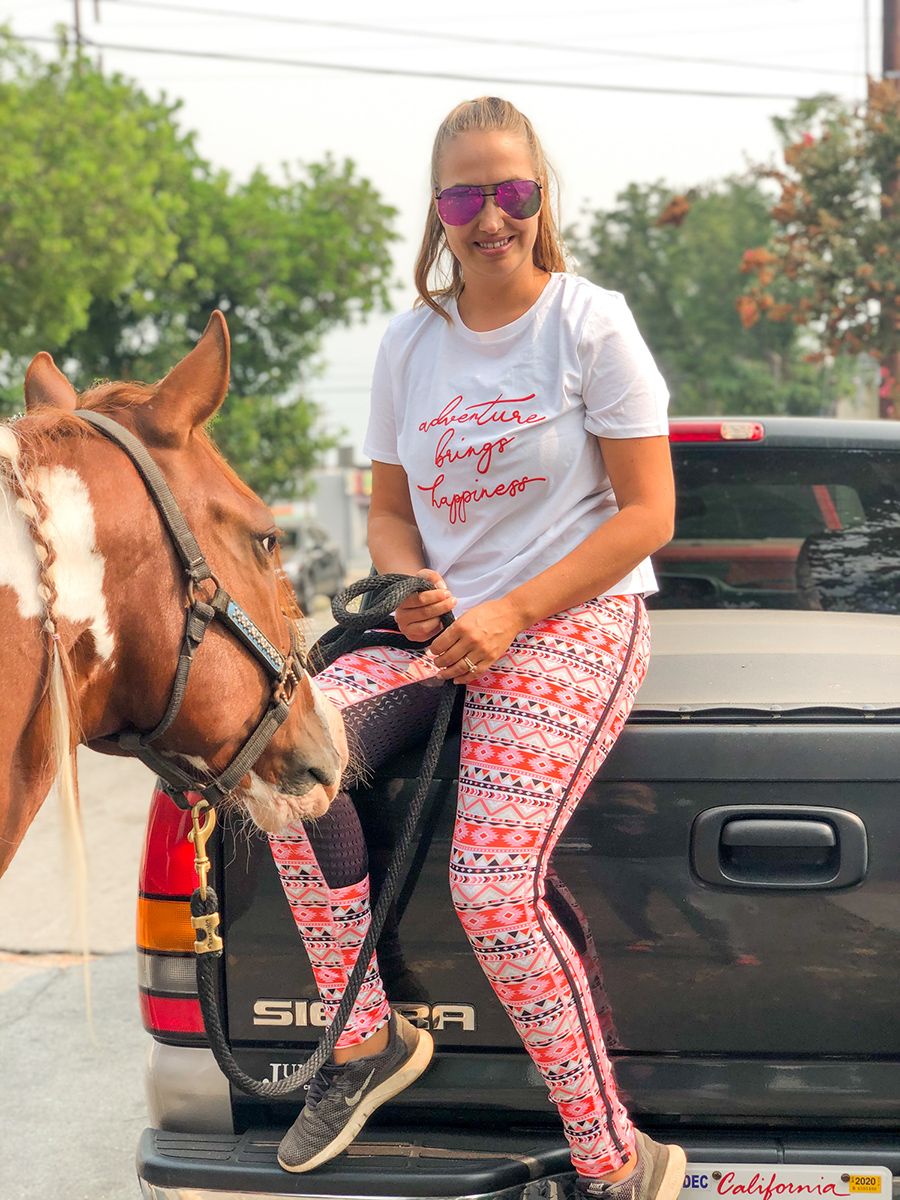 My Adventure Brings Happiness tee is a gift courtesy of Amazon. I think it's fitting for all of our fun rides.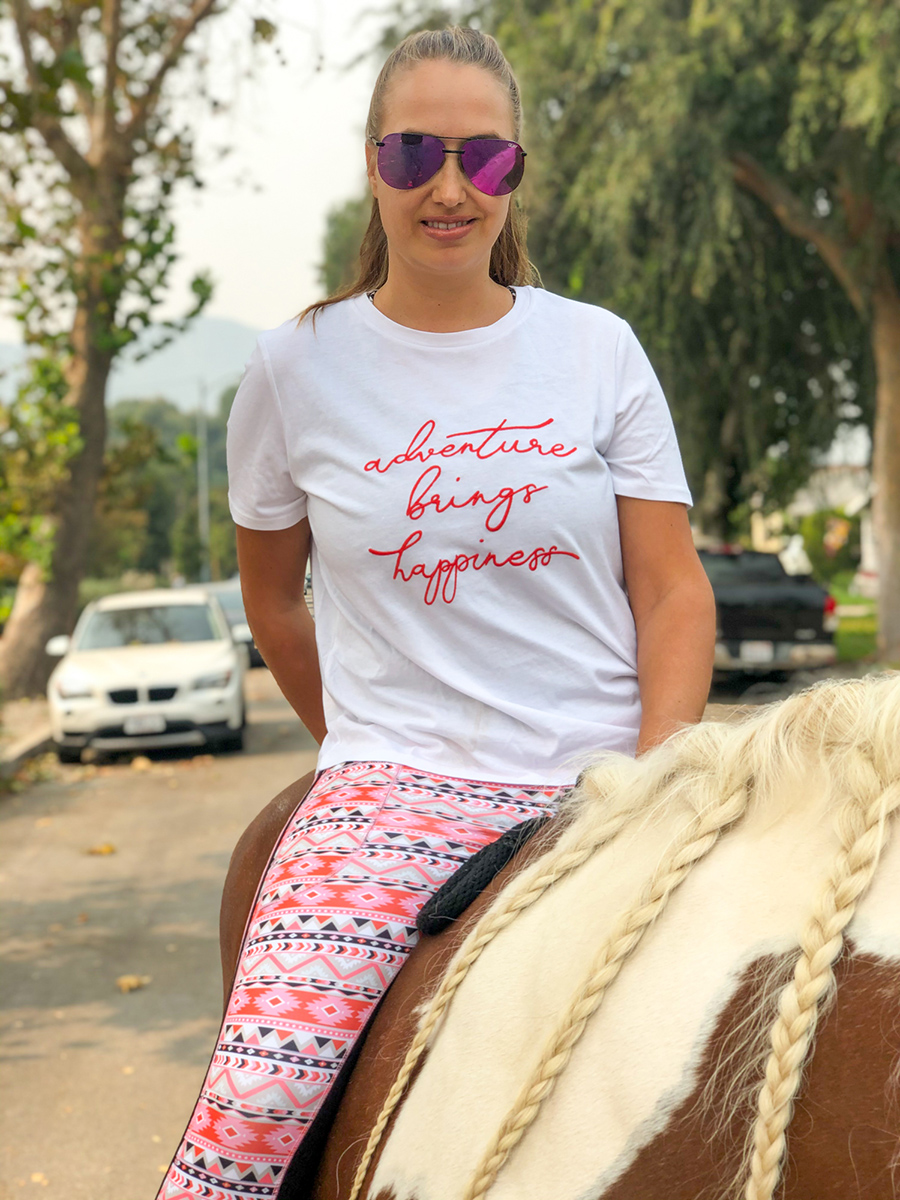 I hope you love this exciting new print as much as I do. Remember, you can save 20% with promo code Fira20 on your next purchase.
Shop online here >