Dress up your Christmas tree with these easy DIY glitter Horse ornaments.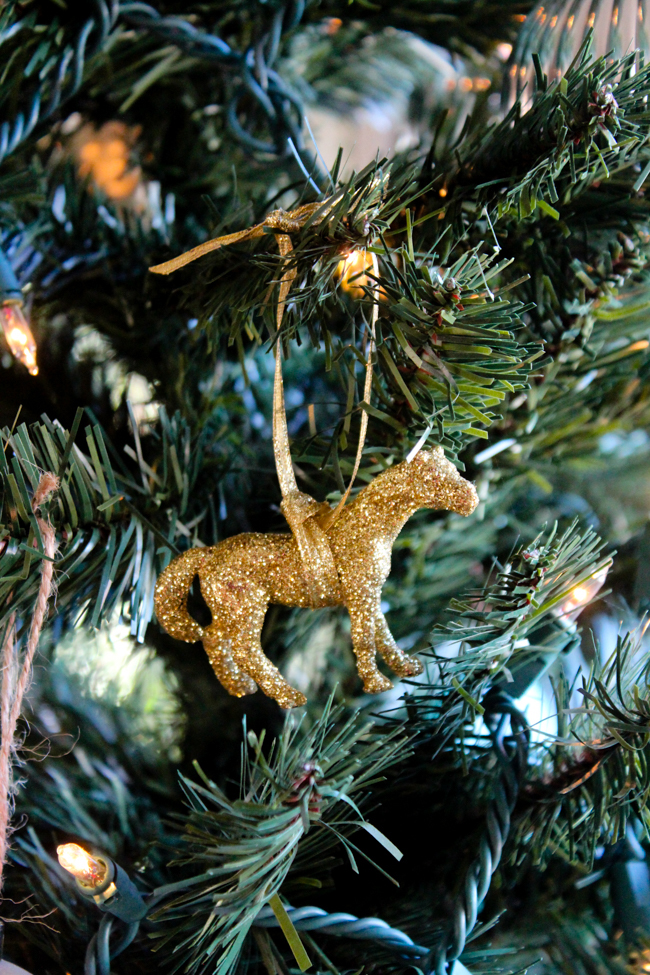 The Christmas tree went up the day after Thanksgiving and I decorated it right away. It has a gold, silver, and blush tone theme for ornaments, but it was missing an equestrian touch. I decided it would be fun to make some glittery Horse Ornaments to accompany the theme.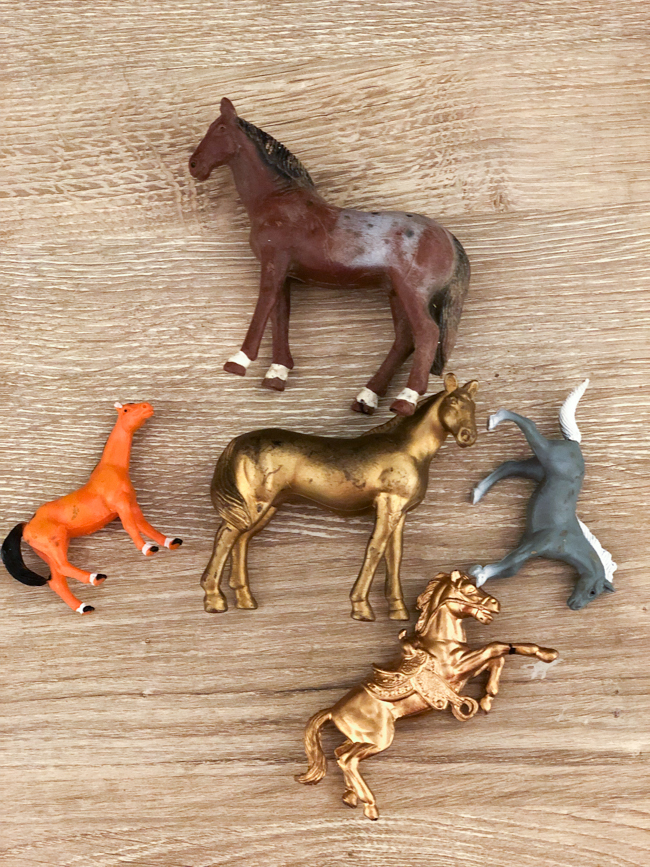 This is an easy DIY project for all ages. First you will need plastic toy horses. I had those on hand in a few different sizes. I played with some of these toy horses in my sand box growing up on the farm so it's fun for me to repurpose them. You can also purchase this pack of plastic horses on Amazon for $6.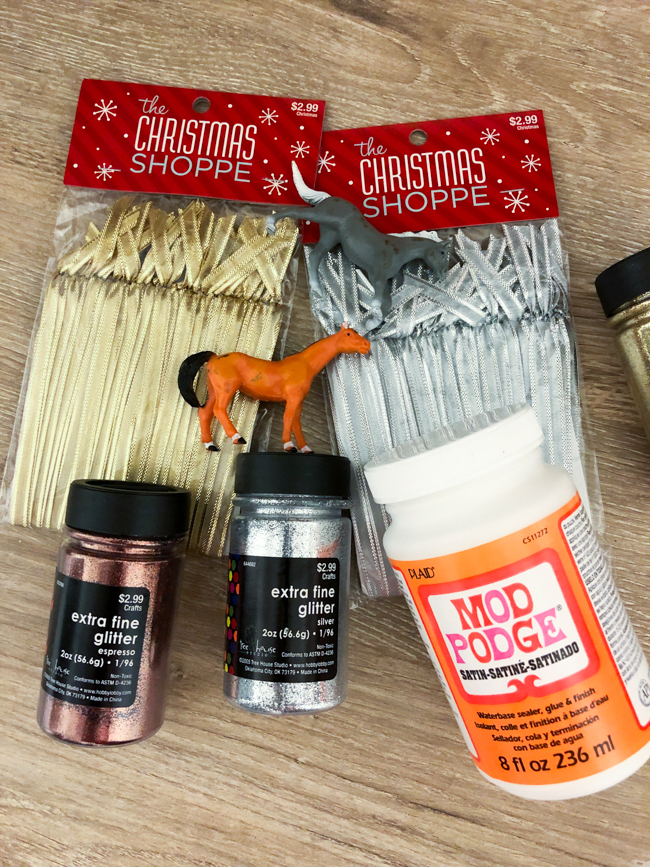 You'll also need glitter, Mod Podge, a small paint brush, and ornament strings. The process for making these is easy. Put down some newspaper first and then paint the toy horses with Mod Podge. Pour glitter over them and repeat until the figurine is coated. Allow the toys to dry for a few hours and touch up any spots you might have missed or do another coat. Pro tip – if you don't want glitter everywhere, use the Mod Podge to paint a layer over the glitter and act as a sealer. It will be clear when it's dry.
Wrap the strings around the horses and tie loops in them and then you are ready to hang them on the tree!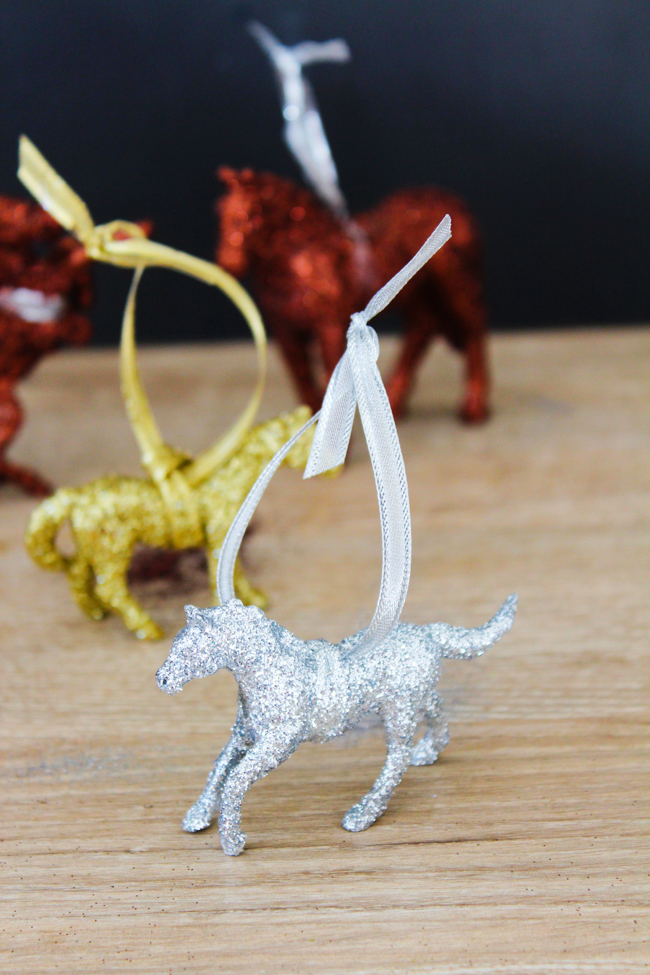 These ornaments are so fun!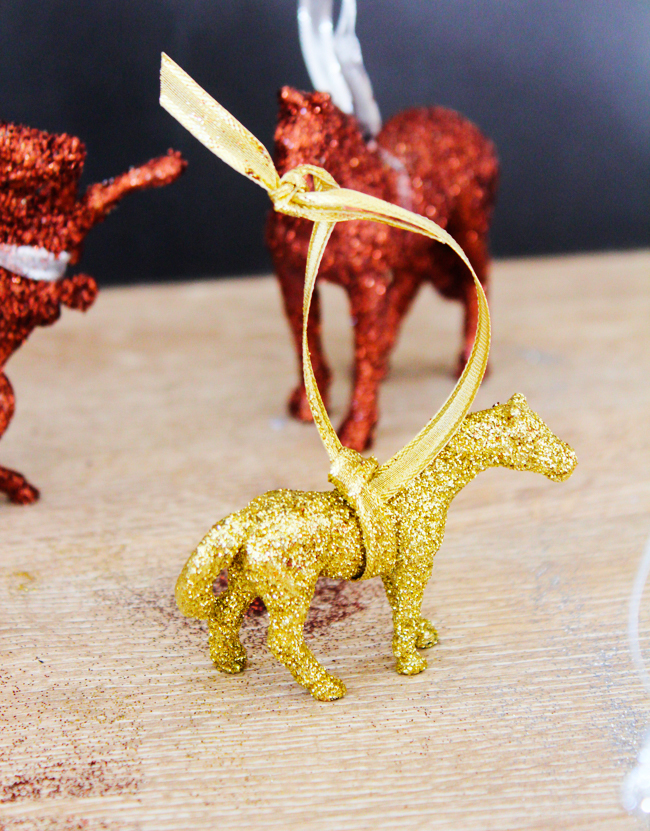 Hang and admire!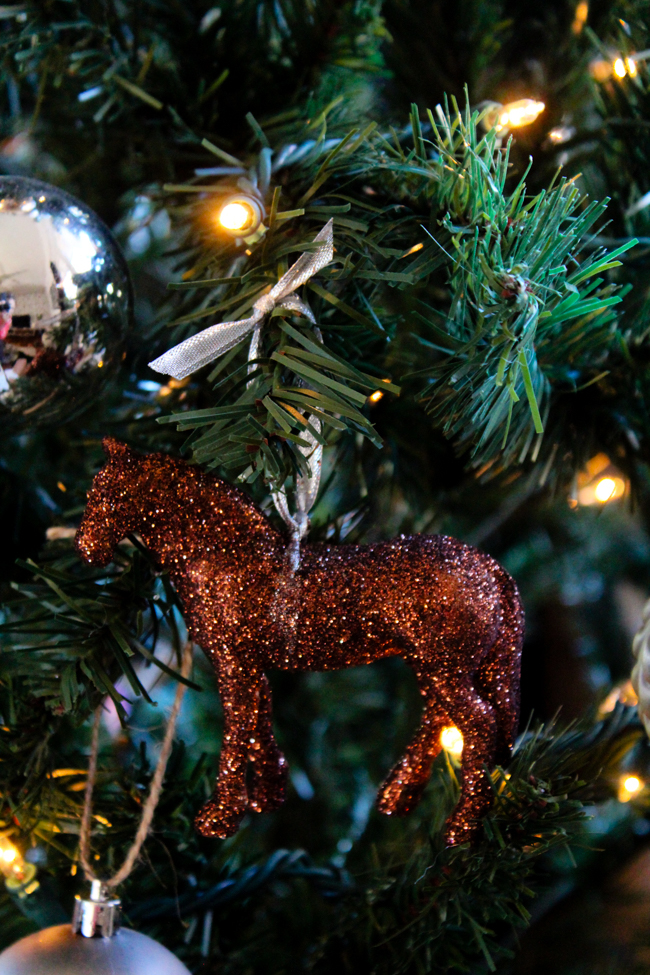 Sparkle and shine!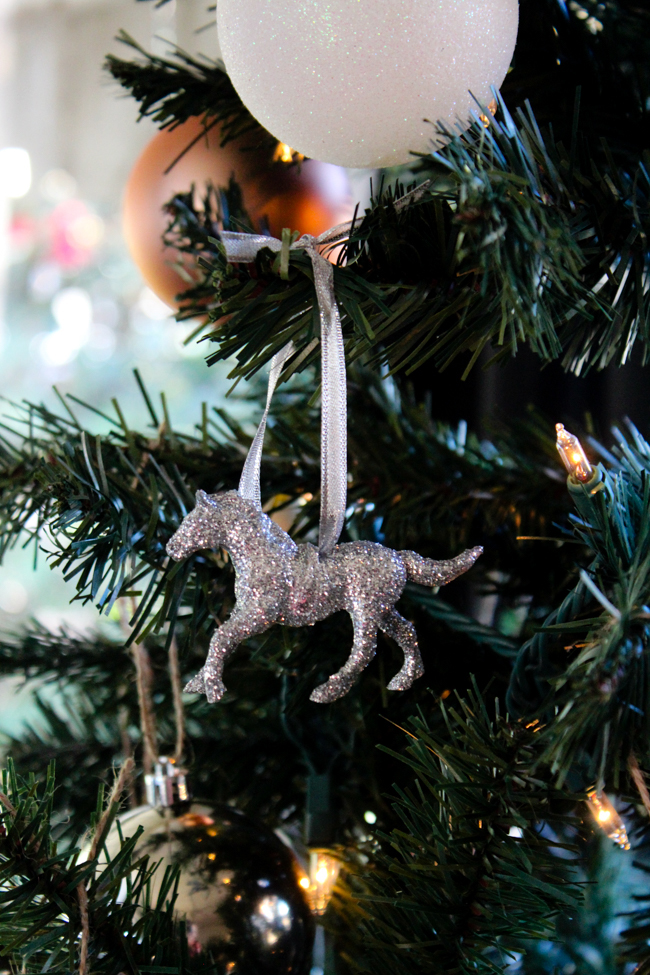 If you are looking for more great holiday content and gift ideas, be sure to read the holiday section!
Horses & Heels shares thoughtfully selected product recommendations for your viewing and shopping pleasure. You support Horses & Heels through these hand selected links, many of them earn us a commission. If you are searching for a specific product or having a difficult time shopping for a product, please send Raquel an email.
The post DIY Glittery Holiday Horse Ornaments appeared first on Horses & Heels.