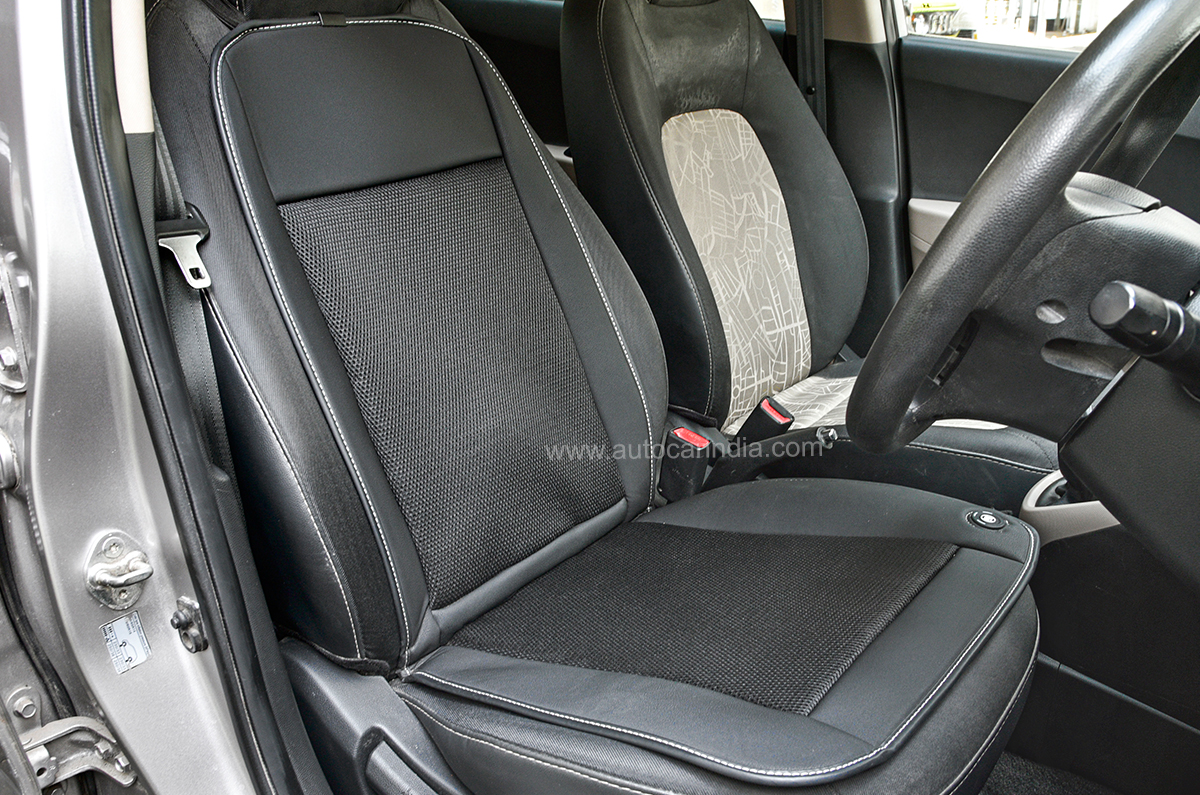 Bengaluru-based Riggear sells a universal ventilated Cover that can be easily fitted over any car seat. This seat cover draws power from a 12V power socket and powers 10 built-in fans (with three speeds), which blow out air on the user's back as well as bottom to provide a soothing effect, similar to cooled seats in modern cars.
The fans are sandwiched between a layer of foam, which is draped in mesh and leatherette. But for Rs 7,999 for a single unit, is it worth the price? We have been using it for over three months and here's what we think.
What we like:
Easy to install
It rests over the car's seat and gets tethering straps that prevent it from sliding around while ingress/egress. What's nice is that it can be installed or removed in less than a minute.
Plugs into the 12V socket of any car.
Immediate cooling
With 10 built-in fans and three fan speeds, the continuous flow of air on your back and bottom cools you down instantly, especially on hot days.
Material quality
Sure, this aftermarket cover looks out of place in the cabin of some cars, but the entire set feels built to a high standard, is nice to touch, and fit-finish is very good.
What we don't:
Revised driving position
Since this cover is about a couple of inches thick, you sit higher and a bit more forward than your standard seating position, so you will need to realign your driving position to work around it.
Not as effective as some OEM systems
The fans in the seat cover blow out air, which isn't as effective as some OEM seat ventilation systems that suck in air, like in some Marutis, Hyundais and Toyotas. Additionally, this seat cover doesn't have cooling coils like some premium cars.
Gets three blower speeds to choose from.
Too expensive
For a couple of thousand rupees, it could still make the cut, but for Rs 7,999 for a single seat cover, it is simply too expensive.
Riggear Ventilated Car Seat Cover
Price
Rs 7,999
Colour
Black
Rating
2/5
Also see:
Feature: Vredestein tyre experience – Getting a grip
Report card: Toyota Hyryder's 1-year innings
source https://www.autocarindia.com/auto-features/product-review-riggear-ventilated-seat-cover-429347#utm_source=feed&utm_medium=rss&utm_campaign=Autocar+India+All+Articles+feed