How to Write- How to Write Better
If you like to Journal for growth, understanding, and personal development, you'll love this new printable journal, Discover Your Power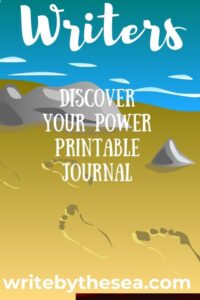 .
To get this free journal, simply join our mailing list (below), then, once you have the password, log into our Private Resource Library for Writers.
You can download this journal, then print out the journal pages and put them in a looseleaf notebook.
You'll find dozens of other helpful resources in this library, as well.
Join our mailing list here:
The post Discover Your Power Printable Journal appeared first on How to Write- How to Write Better.