How to Write
Often when I'm working with coaching clients on one of their manuscripts, they have no idea which words to cut during the revision/editing process.
Every word seems needed – or so they think.
Take a look at these "clutter words."
See how easy they are to cut from your manuscript and how much stronger your Writing will be if you do.

Source: www.grammarcheck.net
Don't forget to join our mailing list.
Just fill in your name and email address, below: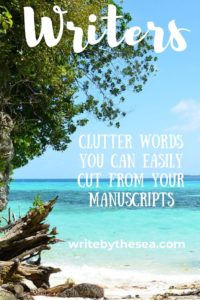 The post Words to Cut from Your Writing – Infographic appeared first on How to Write.