A really great way to get into Kindle Publishing is by creating children's Kindle books.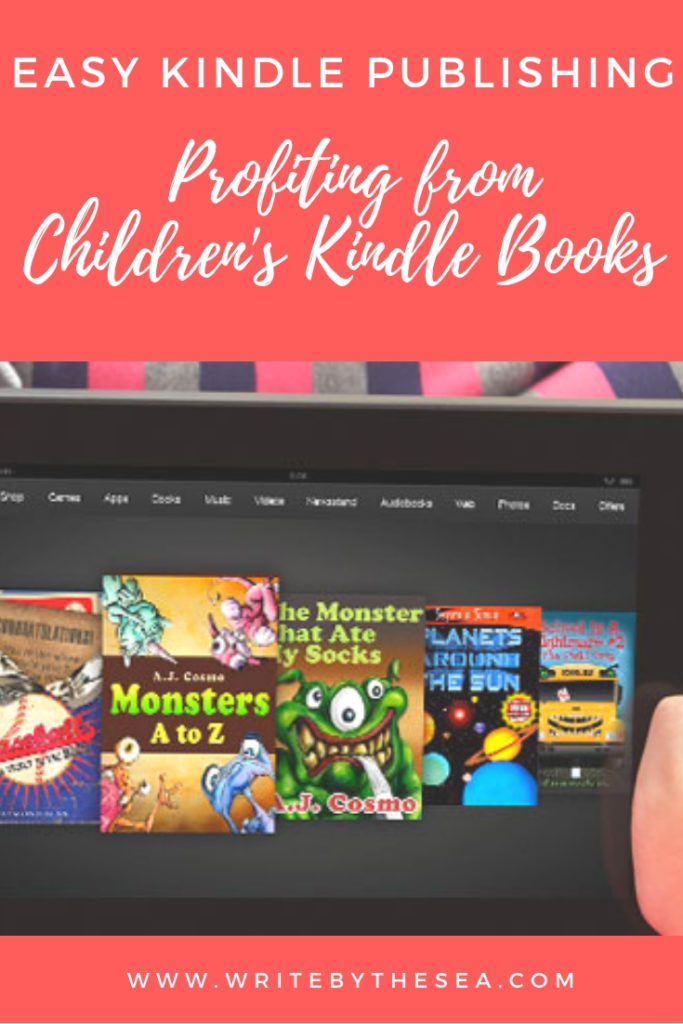 Children's book publishing is very popular and there are lots of tips for quickly creating books.
Your kids' books can be fiction, but it's often best to focus non-fiction informational books, because the text is simple.
As long as you have a lot of eye-catching images and write a book about a topic that both kids and parents will like, your book will be a satisfying read.
A lot goes into writing a children's book, though.
You'll need to understand how to research the books, where to get images, how to hire people to help you inexpensively and more.
A Free Guide to Help You
We're offering a free guide here at writebythesea.com that will give you tips to help make your experience publishing a kid's Kindle book easy and profitable.
Get your free subscription to The Morning Nudge and you'll have immediate access to our Private Resource Library where you can download this free report and discover:
° Tips to help you write for children
° How to decide on a winning topic for your children's book
° Examples of popular and successful kid's book on Kindle
° How to promote your Kindle Children's book
° How to started on your children's book writing journey
This report includes a free checklist to help you get your children's Kindle book written and published quickly.
Subscribe now to The Morning Nudge and get this report and checklist.
You'll also start receiving a short email every weekday morning with additional tips and resources to build your writing career.
To Your Success,
Suzanne Lieurance
www.writebythesea.com
The post Self Publish Children's Books with Children's Kindle appeared first on Resources for Writers.