Ready for this week's Writing prompts?
Try one of more of these to create at least one new short story this week.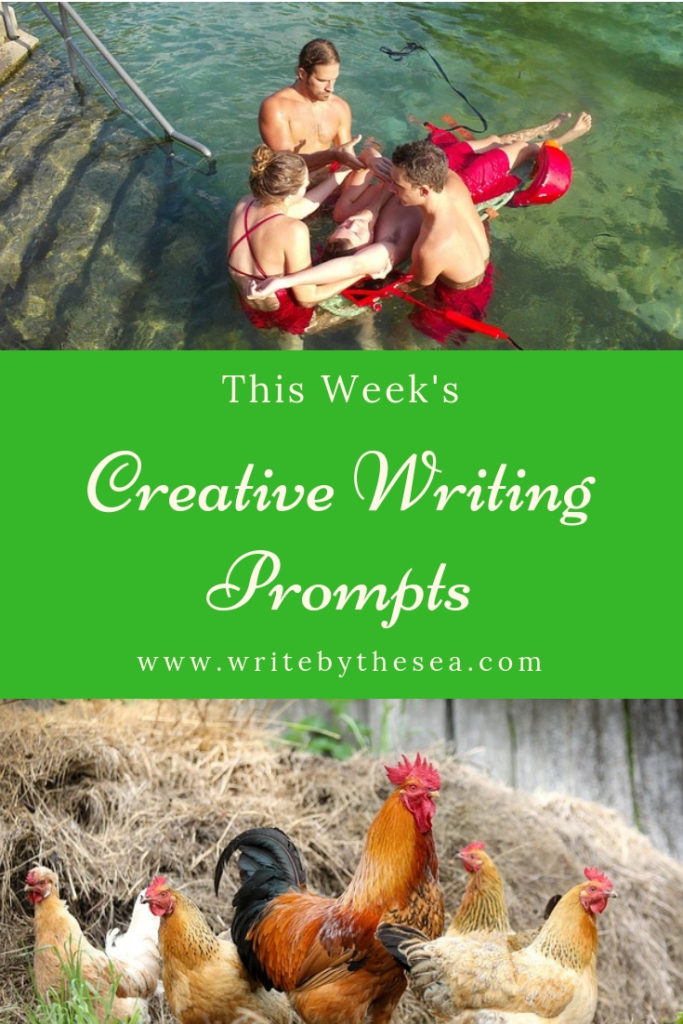 1. Maggie was truly sorry for what she had done, but she knew Charlie would never be able to forgive her.
2. Patricia hadn't made any New Year's resolutions this year because she knew she'd just break them.
3. Ashley had dreamed of one thing all her life—to move to the country where she could raise chickens and goats—and now she was finally going to be living her dream.
4. Howard looked in the mirror. He did not like what he saw.
5. "You work too hard," Carol was always telling her husband, Tom. So one day, Tom suddenly stopped going to work.
6. Stacy did not consider herself nosy, yet she could hardly wait to learn more about the new neighbors who were moving in next door.
7. Karen didn't really want to learn to swim. But the handsome lifeguard was teaching he swimming class at the Y, and this would give Karen a chance to get to know him.
8. The sign said, "No Dogs Allowed", but Marilyn paid no attention to it.
9. Chelsea realized breaking up with Richard had been a huge mistake, and she wanted him back.
10. On the outside, Daisy Fenton was a small, 105-year-old woman. But on the inside, she was a fierce, young girl of 18.
Happy writing!
more creative writing prompts
The post Creative Writing Prompts for Some Writing Practice appeared first on Resources for Writers.