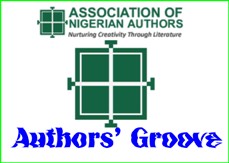 By Association of Nigerian Authors (ANA)
The Association of Nigerian Authors (ANA), Lagos State Chapter, on behalf of the National Executive Council of ANA , will host a literary and reading event for writers called Authors' Groove during the Nigerian International Book Fair holding on Friday, May 11, 2018 at the University of Lagos, Book Fair Ground (Jelili Omotola Auditorium).
The theme for this year Authors' Groove is "Literary Agency and the Improvement of Authors' Craft and Business. " The Guest lecturer expected to deliver the theme lecture is Dr. Lola Akande. Dr. Lola Akande is the author of the novels Where Are You From , What It Takes and Camouflage. She is a Senior lecturer in the Department of English, University of Lagos, where she teaches African Literature. She has also worked as a journalist.
It would also be recalled that "What it Takes", written by Dr. Lola Akande won the 2017 edition of the Association of Nigerian Authors (ANA) Prize for Prose Fiction.
The book fair organized by Nigeria Book Fair Trust of which ANA is a Council member and one of the constituent bodies will also have ANA maintaining an exhibition stand throughout the duration of the fair(7-12 May, 2018) where it will hold a daily literary clinic for the benefit of aspiring authors and members. The event promises to be an avenue for book exhibition, reading and networking.ANA members in and around Lagos are enjoined to attend the Authors' Groove and be at the fair ground.
Let's block ads! (Why?)