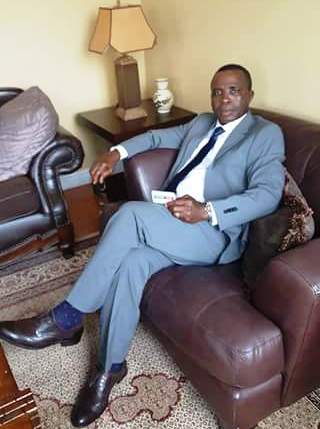 By Kenneth Orusi, The Nigerian Voice, Asaba
As the pendulum settles on Prince Ned Nwoko's Senatorial ambition to represent Delta North Senatorial District in the National Assembly (NASS), in the red chamber, a Delta State House of Assembly (DTHA) hopeful for Aniocha North constituency II, Chief Chike Diji, has described Prince Nwoko, as a "man that has many men in him".
The House of Assembly hopeful further termed Prince Nwoko as "a man that is very dry in his words, there is no embellishment, he doesn't talk too many words but his few words are quite what we need and I love that".
Chief Diji, said he also fashion his life in that direction, "and that is the way I fashion my life, those who know me, know that I just tell you how it is and how is going to be and not how it should have been or not how it might be".
On his ambition to represent his people, Chief Diji, who hails from Idumuogo, said he is coming to bring his wealth of experience to bear, "as a man that has lived abroad for 28 years, I want to bring to my people what I have seen out there", he promised.
As to speak on the state governor's achievement in three years by May 29, he said "Okowa is another icon of a developer".
Chief Diji, who revealed that he was the patron of Okowability, a group that support the governor, said, "I see him doing works, if he had got more money, he would have done better and that is why so many people don't look at income as against expenditure".
Let's block ads! (Why?)