A new year means a fresh start. The reset button has been hit and there are 12 shiny new months reaching out ahead of you, every one of them packed full of potential.
You could view the passing of one year and the arrival of another as an opportunity to put that ill-advised used Car purchase firmly behind you, or it might be the excuse you need to finally buy the sports car you've been promising yourself. This is our guide to the used driver's cars – be they hot hatches, roadsters, fast saloons or sports coupés – that absolutely should be on your shopping list in 2018.
We really have focused on driver's cars here too – machines that, in one way or another, are truly fantastic to pedal along. Every single car over the next few pages meets that criteria.
Britain's Best Driver's Car 2017: the contenders
So you won't find any heavyweight German barges that qualify simply for the loveliness of their woofy V8s, nor will you see any curious French tat that's quite interesting to look at but utterly woeful when driven at speed.
No, this is a collection of great driver's cars – and no exceptions. We have, however, kept at least half an eye on pragmatism and good sense. We've avoided hopeless money pits wherever possible, shunning anything that might spend more time up on a ramp than on a great B-road. While it is very possible to buy a Lotus Esprit for £25,000, for instance, most people, if not all, would be much better served by a newer and more modern sports car from the same manufacturer. In this case, then, it's the Exige that gets the nod.
Well, that was the intention. We have, alas, given into temptation and disregarded our own advice on more than one occasion. You will not struggle to identify these lapses.
We've split this guide into five cost- based categories, within which we've selected our four favourite driver's cars. You'll find plenty of variety, temptation and intrigue within each, and along the way, we'll drop in some helpful advice from our team of used car experts too – hints and tips that will steer you towards the right car and away from the wrong one.
The entry-level category is for cars costing £2000 or less, which demonstrates an important point: you don't need a banker's pay packet to bag yourself a genuinely fun and rewarding driver's car in 2018.
£2000
Renault Sport Clio 182
Renault Sport's reputation as a master hot hatch builder is every bit as deserved as Porsche's standing in the hardcore sports car sector. It's a reputation that was built on brilliant front-driven hatchbacks like the Clio 182, a car so capable along a twisting B-road that many sports car drivers have been humbled at its hand.
If you can find one within budget, the model of choice is the 182 Cup, which sits 10mm lower and on stiffer springs than the standard version. Any 182 will be a blast to drive, though, and you'll find a tidy car at this price.
Used Renaultsport Clios for sale on Pistonheads
Toyota MR2 (Mk3)
Launched in 1999, the third-generation W30-series Toyota MR2 didn't win too many fans with the way it looked – there was something about the swollen face of a particularly chubby frog in its guppy-mouth grille and bulging eye-like headlights – but few could argue with the way the car drove.
The mid-engined, two-seat roadster weighs less than 1000kg, which means its modest 136bhp four-cylinder engine – all aluminium and with variable valve timing – actually gives it a fair turn of pace. You will find decent examples for less than £2000, but you can't afford to be too picky at this price.
Used Toyota MR2 for sale on Pistonheads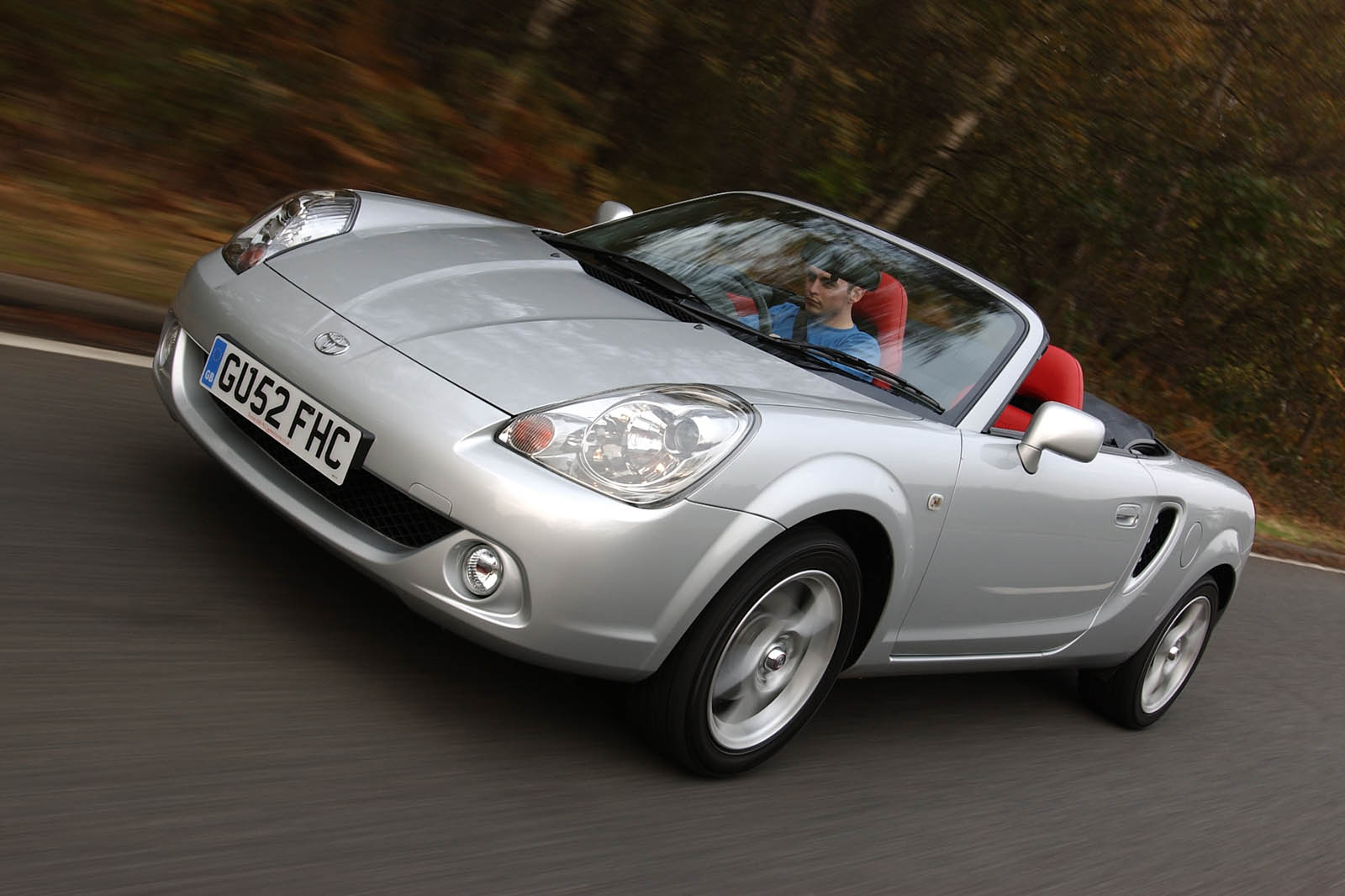 ONE TO AVOID: VW Golf GTI (Mk4)
Now that they're so cheap, you might be tempted into a Mk4 Volkswagen Golf GTI. How bad can it be? Well, if you're after a solid but dull family hatch, it's just fine, actually. However, if you're after a scintillating performance car, your disappointment will be measurable in fathoms.
Used Volkswagen Golf Mk3 and Mk4 for sale on Pistonheads
Saggy, baggy and laggy:
Cars deteriorate with age. That much is obvious. What isn't so obvious is just how profoundly a worn-out set of suspension bushes, squiffy wheel alignment or leaky dampers will affect the way a car behaves. Drive a neglected 10-year-old Volkswagen Golf GTI with any degree of enthusiasm and you'll wonder how it could be described as anything other than a wallowy mess, never mind a great driver's car.
Rather than feeling tight and all- of-a-piece, that wizened Golf GTI will knock loudly over bumps, steer imprecisely, bounce and flounder its way through compressions and wear its tyres unevenly.
And that's just on the chassis side. Elsewhere, the paintwork will have faded, the battery may be on its last legs, the water or fuel pump might be on the brink of letting go and the various plastic and rubber components within the engine bay could be close to perishing. And then there's the timing belt, and the clutch, the brake discs and pads, all the various fluids... If these things are left to deteriorate or deplete, your driver's car will be anything but a pleasure to drive. The good news? You needn't spend a fortune to keep your car in tip-top shape.
Mazda RX-8
Given how exotic the RX-8 is – high- revving rotary engine, 'suicide' rear doors, sophisticated double-wishbone front and multi-link rear suspension – it's scarcely believable that you can pick one up for less than £2000. They are out there, though, values having been depressed by supercar-style fuel consumption (don't expect any more than 20mpg) and a thirst for oil.
But what really did it for RX-8 values was the fragility of the rotary engine. They are, to put it bluntly, ticking time bombs. If you get lucky, though, you'll have an awful lot of fun for your £2000 before it goes pop.
Used Mazda RX-8 for sale on Pistonheads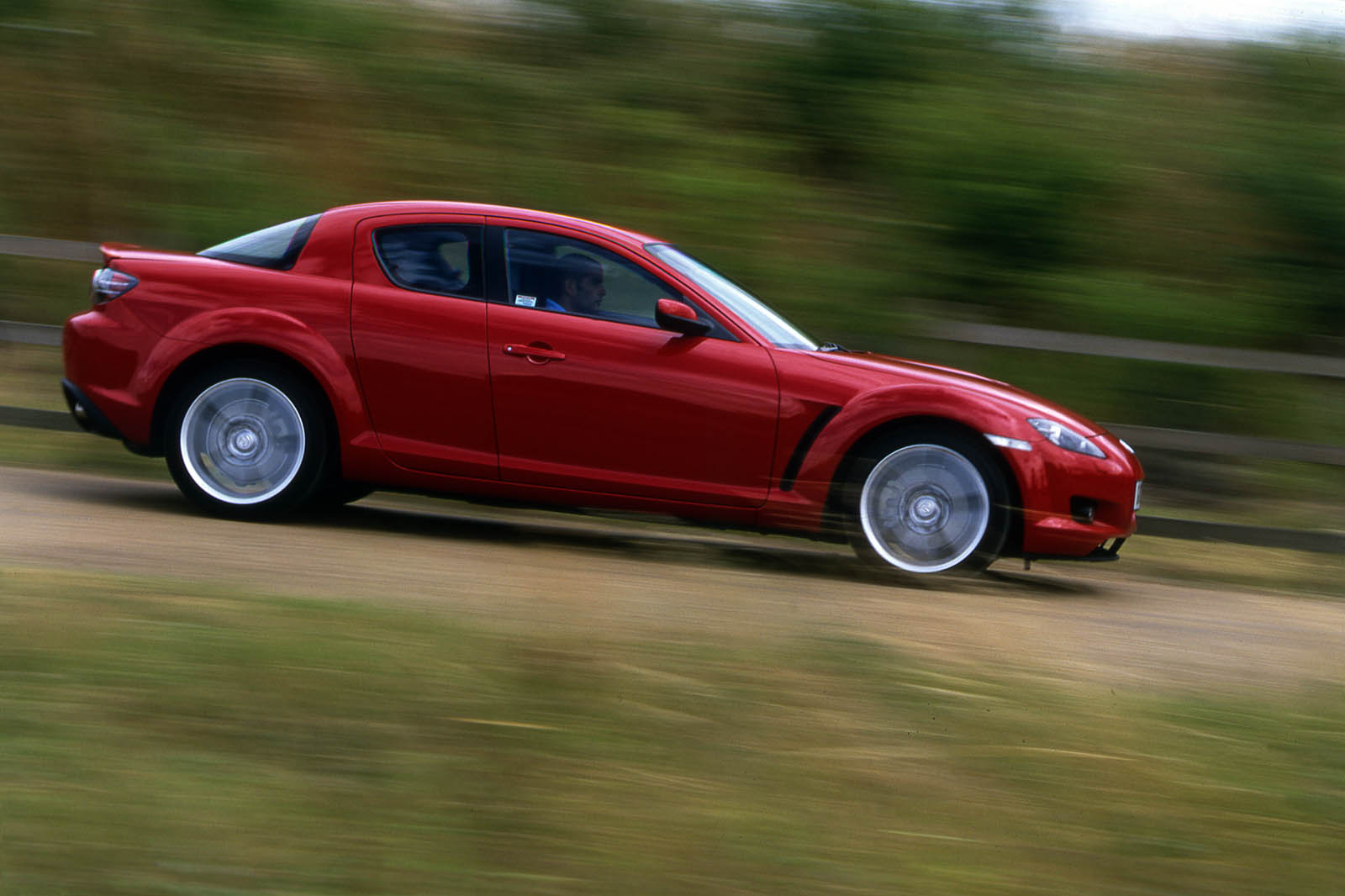 Mazda MX-5 (Mk2)
For almost three decades, the Mazda MX-5 has been the definitive entry-level sports car. Although it mightn't be to all tastes – some say it just isn't focused enough to be a truly great driver's car – the MX-5 gets so many of the basics right. It's a small, lightweight, rear-wheel-drive roadster with a sweetly balanced chassis and a peppy four-pot.
Original Mk1s are now appreciating assets, of a sort, so a £2000 budget will only stretch to the later Mk2 but you won't struggle to find a sub-100,000-mile car with the more powerful 1.8-litre motor.
Used Mazda MX-5 Mk2 for sale on Pistonheads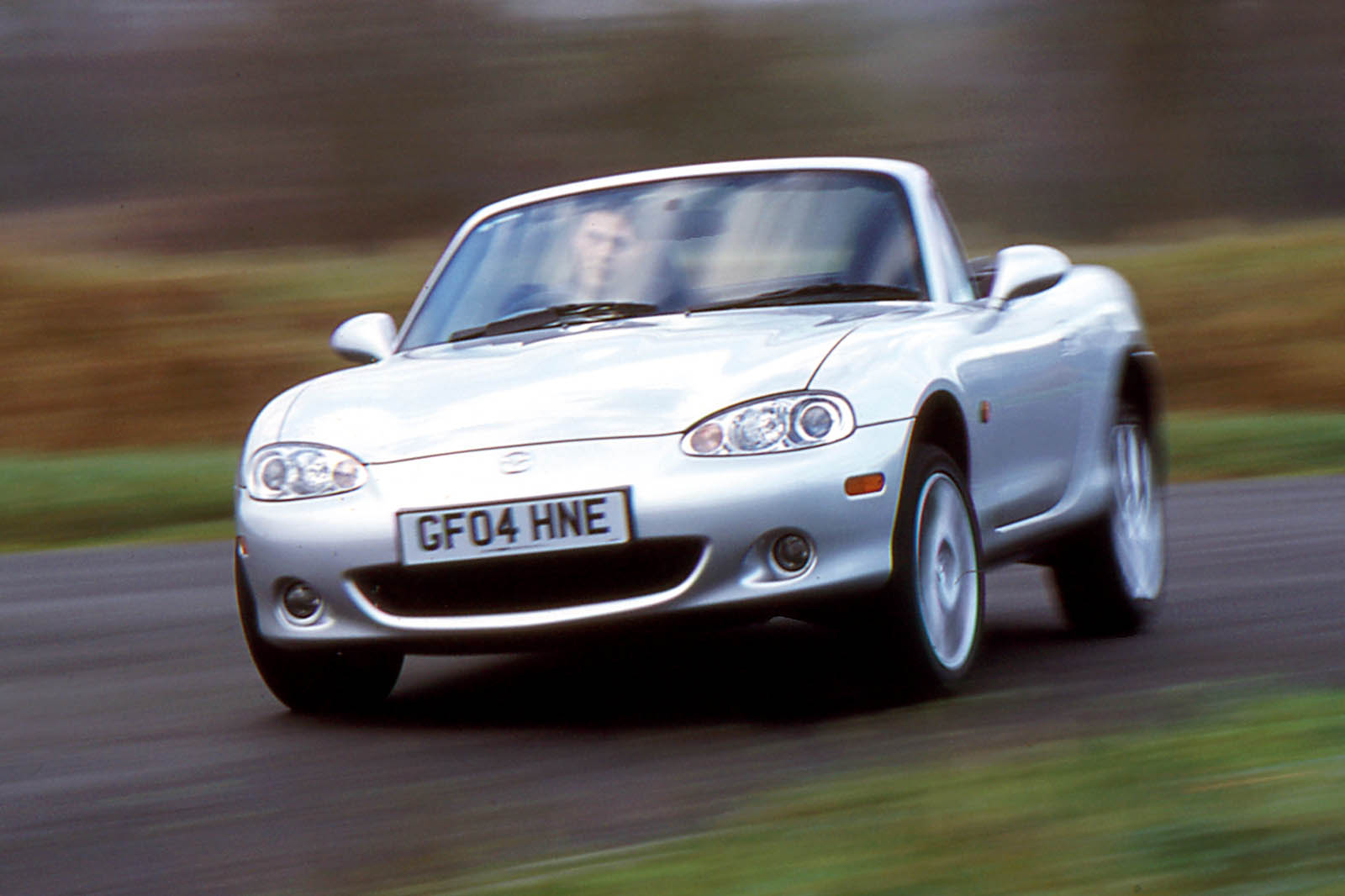 What I'd buy:
AUDI TT 20V QUATTRO - Obvious super-cheap handling heroes are early MX-5s and Clio RSs, but as a robust, fast, all-weather alternative, the original Audi TT has always caught my eye. It's available in fair numbers at less that £2000 in either coupé or drop-top form. Best engines are 180bhp or 225bhp 20-valve turbo fours, with quattro powertrains. At this money, you're looking at six-figure mileages so good service records are vital. Best-value cars: 1998 to around 2002. STEVE CROPLEY
Used Audi TT for sale on Pistonheads
£5000
Subaru Impreza WRX
The Subaru Impreza you lust after is directly linked to the rally driver you worshipped the most. Colin McRae fanatics desire the first-generation model and Richard Burns and Petter Solberg supporters covet the second-gen version. First launched in 2000 with ungainly 'bug-eye' headlights, the second-gen Impreza was later facelifted with increasingly more handsome 'blob-eye' and 'hawk-eye' front-end treatments.
All three versions are within reach of a £5000 budget today, although the really quick STi models are closer to £10,000 than £5000. With 215bhp, a sorted chassis and four-wheel drive, though, the more affordable WRX isn't to be sniffed at.
Used Subaru Impreza WRX for sale on Pistonheads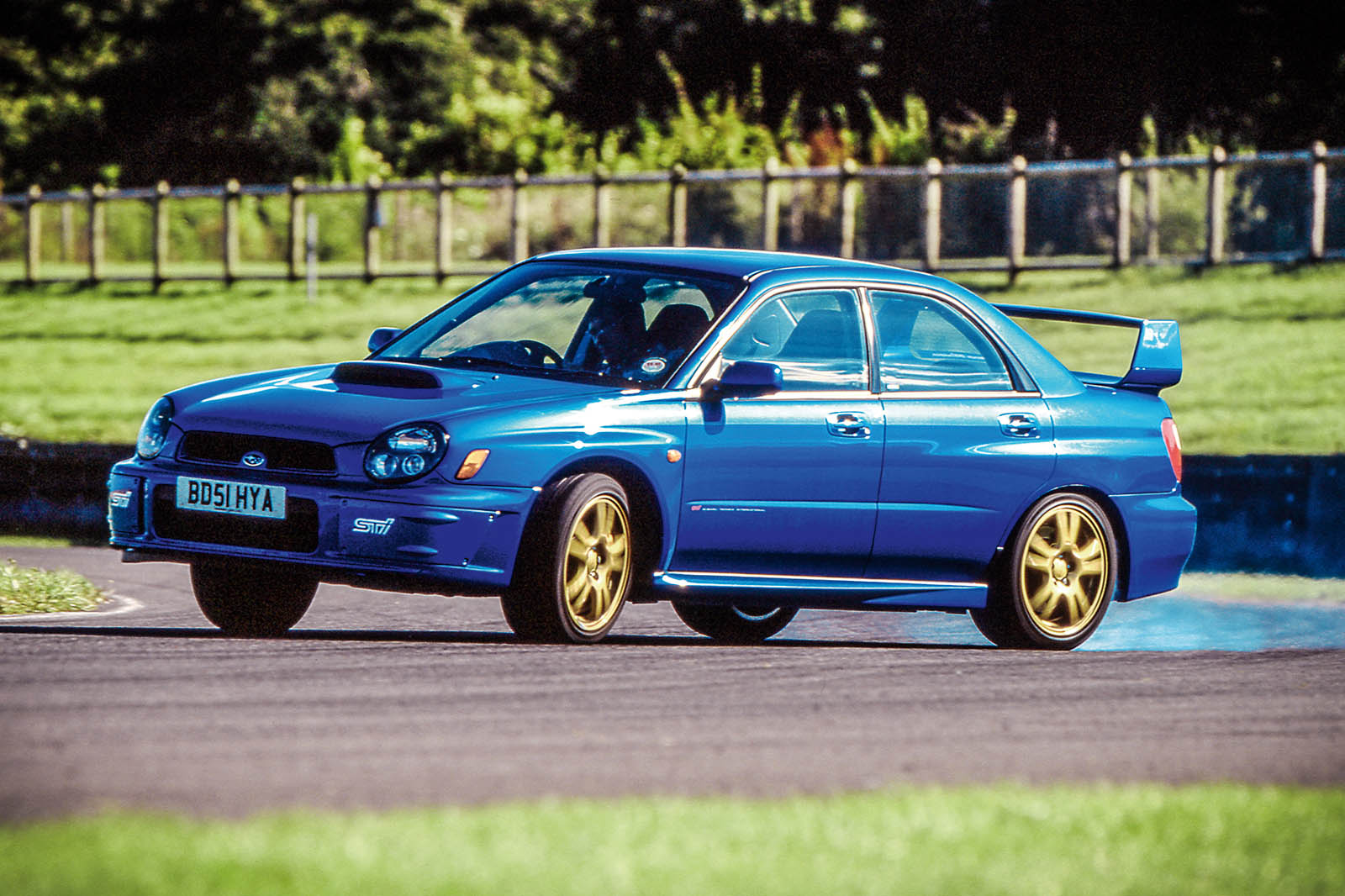 Renault Sport Clio 197
The 197 is the second Renault Sport Clio to make the grade, but for good reason. Some will say this later model doesn't capture the effervescence or over-engined muscularity of the earlier 182, but it is still a fantastic little hot hatch with a sparkling chassis. Those swollen arches give it the look of a tarmac rally car too. In fact, it still looks fresh to this day whereas the 182 is somewhat dated.
Like that earlier model, the one you want is the more focused Cup, which was actually cheaper than the non-Cup model when new. The later 200 version, incidentally, is very close to dropping below £5000 today.
Used Renaultsport Clio cars for sale on Pistonheads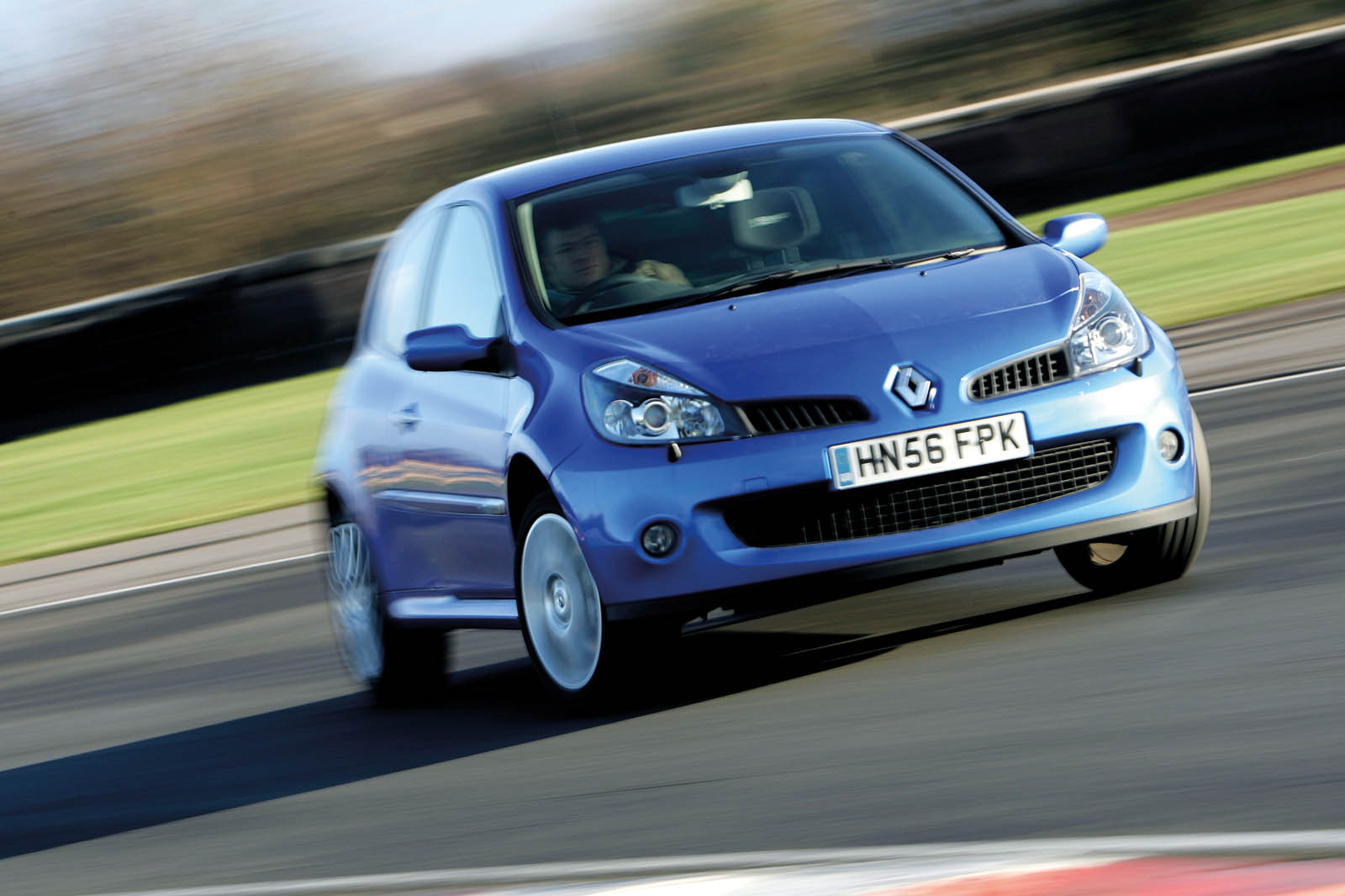 What I'd buy:
HONDA INTEGRA TYPE R (DC2) - No guide to the best affordable driver's cars could be complete without one of these in it. The Integra Type R was the first really great front-driven door-handler's special from Honda, coming along before the Civic laid claim to the Type R sport garb. You get only 187bhp from official UK cars – or a smidge more from 'JDM' grey imports running on high-octane fuel – but the grip, feedback and driver involvement of the car's chassis is a rare and special thing. Prices have firmed a bit in the past few years, so buy while they're still cheap. MATT SAUNDERS
Used Honda Integra for sale on Pistonheads
Volkswagen Golf GTI (Mk5)
Just like that, all was forgiven. The fifth-generation Volkswagen Golf GTI was such an emphatic return to form after the woeful third- and fourth-generation models that we were only too happy to cut VW some slack. It was broadly talented, too, both grown-up and refined in everyday use, and a blast between the hedgerows.
There are plenty of Mk5 GTIs in the classifieds for less than £5000, although you'll be looking at cars with 100,000 miles behind them. So long as they've been well looked after, that shouldn't put you off. Faults and weaknesses are generally linked to poor maintenance rather than inherent design flaws.
Used Volkswagen Golf Mk5 for sale on Pistonheads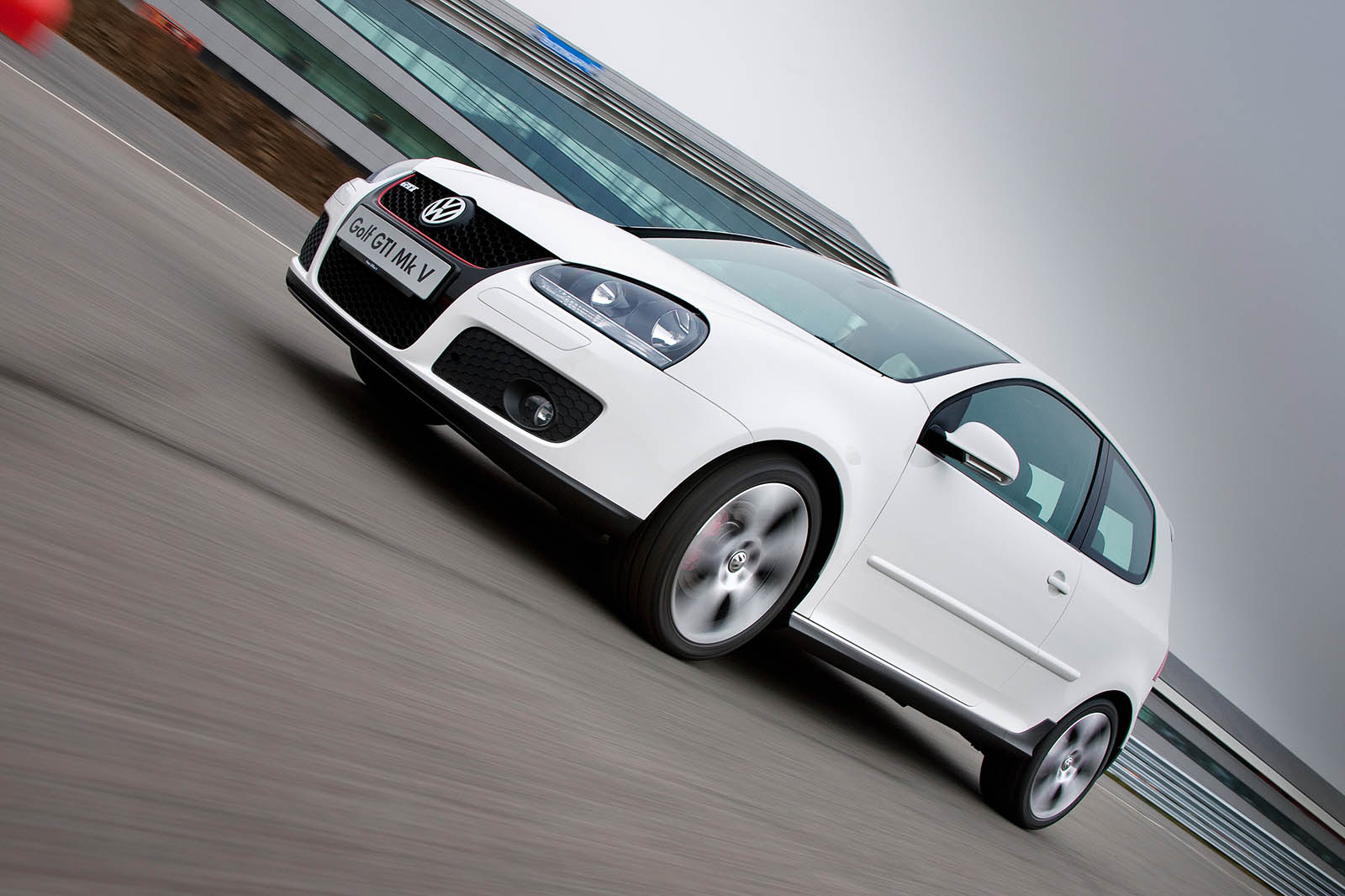 ONE TO AVOID MG TF LE500: The TF is actually a bit of a giggle to drive, in a rough and ready way. But in no world should you drop £5000 on one of these later examples, which were seriously outdated even when new, when there's so much else out there that's so much better.
Used MG TF for sale on Pistonheads
HOW TO MAKE YOUR CAR FEEL LIKE NEW AGAIN
So, you've bought that 10-year-old Golf GTI mentioned above. Rather than feeling fit and sharp, as promised by this guide, your VW hot hatch is saggy and limp. Before you fire off a furious email to the editor, there are some simple, cost- effective measures you can take to make it feel like new again.
If the car has covered 100,000 miles or more, the dampers will be well past their best. A new set will make a huge difference to the way the car rides and handles, and they needn't be expensive. In fact, you'll be able to fit a set of uprated Bilstein dampers for around £400. The springs may also need replacing. Reckon on £200 for a full set of OE parts.
You'll want to get rid of the tired old suspension bushes too. Uprated Powerflex bushes can cost less than £50 a pair, but there are so many of them within the car's suspension system that the cost really can add up. They're also a pain to fit so you may prefer to pay somebody to do it for you.
Finally, fit a set of decent tyres. Bridgestone Potenza S001s will suit the GTI perfectly and will cost less than £90 a corner.
Nissan 350Z
Rear-wheel drive, 276bhp V6, limited-slip differential. That's all you really need to know about the Nissan 350Z. An Audi TT rival that cares less about image and more about back-road fun, the 350Z adheres to the time-honoured performance coupé recipe. With a normally aspirated motor and six-speed manual transmission, Nissan's two-seat coupé is perfectly straightforward.
It's a dependable machine, too, with very few commonly reported issues. Look out for a well-cared-for, enthusiast-owned car – four matching tyres of a decent quality is a good indicator – and keep an eye out for the higher-specification GT version.
Used Nissan 350Z for sale on Pistonheads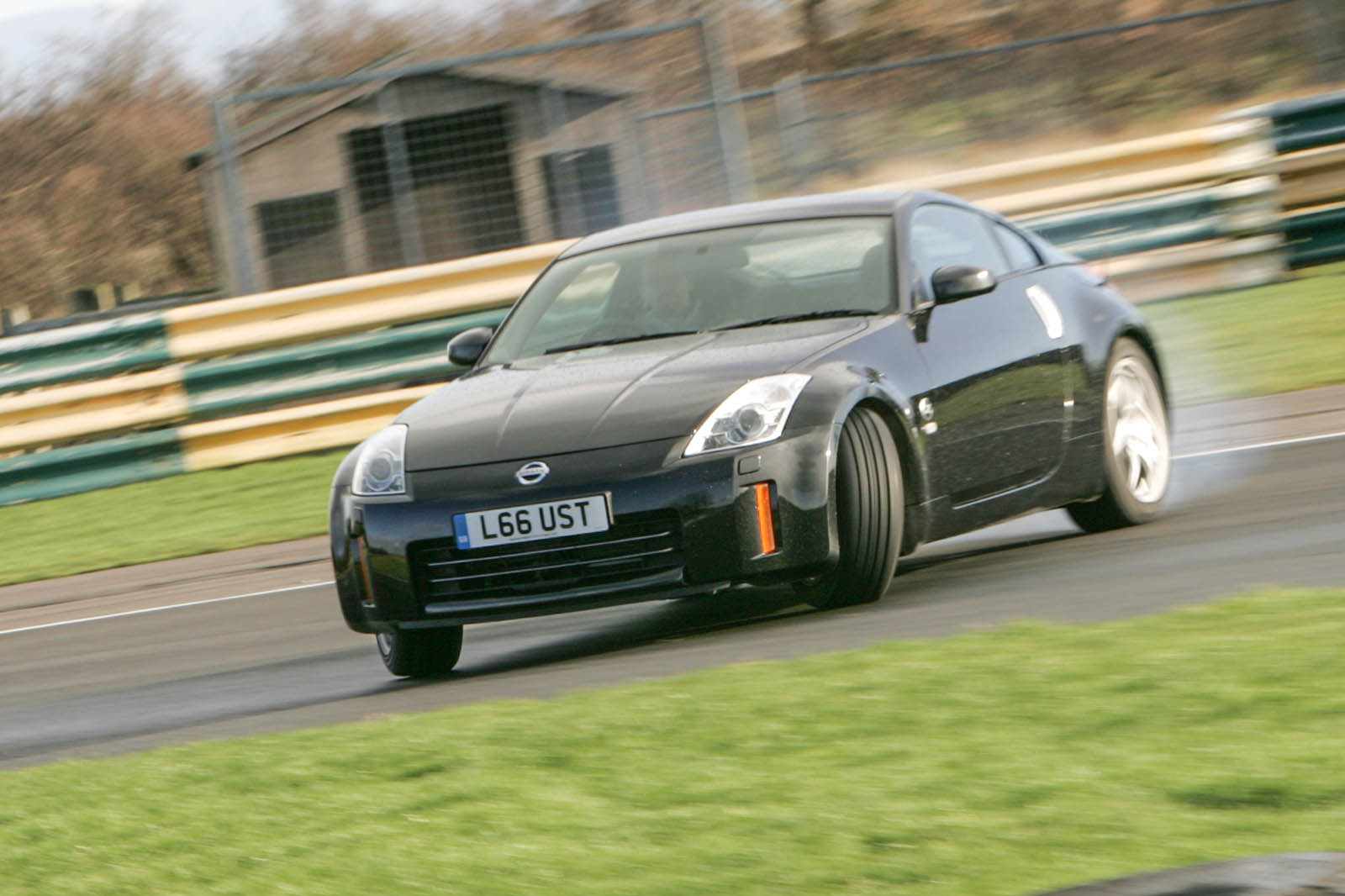 £15,000
Ford Focus RS (Mk1)
Genuine game changers are few and far between, but the original Ford Focus RS ripped up the hot hatch rule book in 2002. It was, arguably, the first super-hatch, the first car of its type to be engineered with the same precision and attention to detail as a bespoke sports car. By putting 212bhp through the front axle, Ford also redefined what was possible for front-driven performance cars.
The RS was a feisty hot hatch and some were better than others, which led to mixed reviews in its day. Now, it's as sure a place to put your money as bricks and mortar.
Used Ford Focus RS for sale on Pistonheads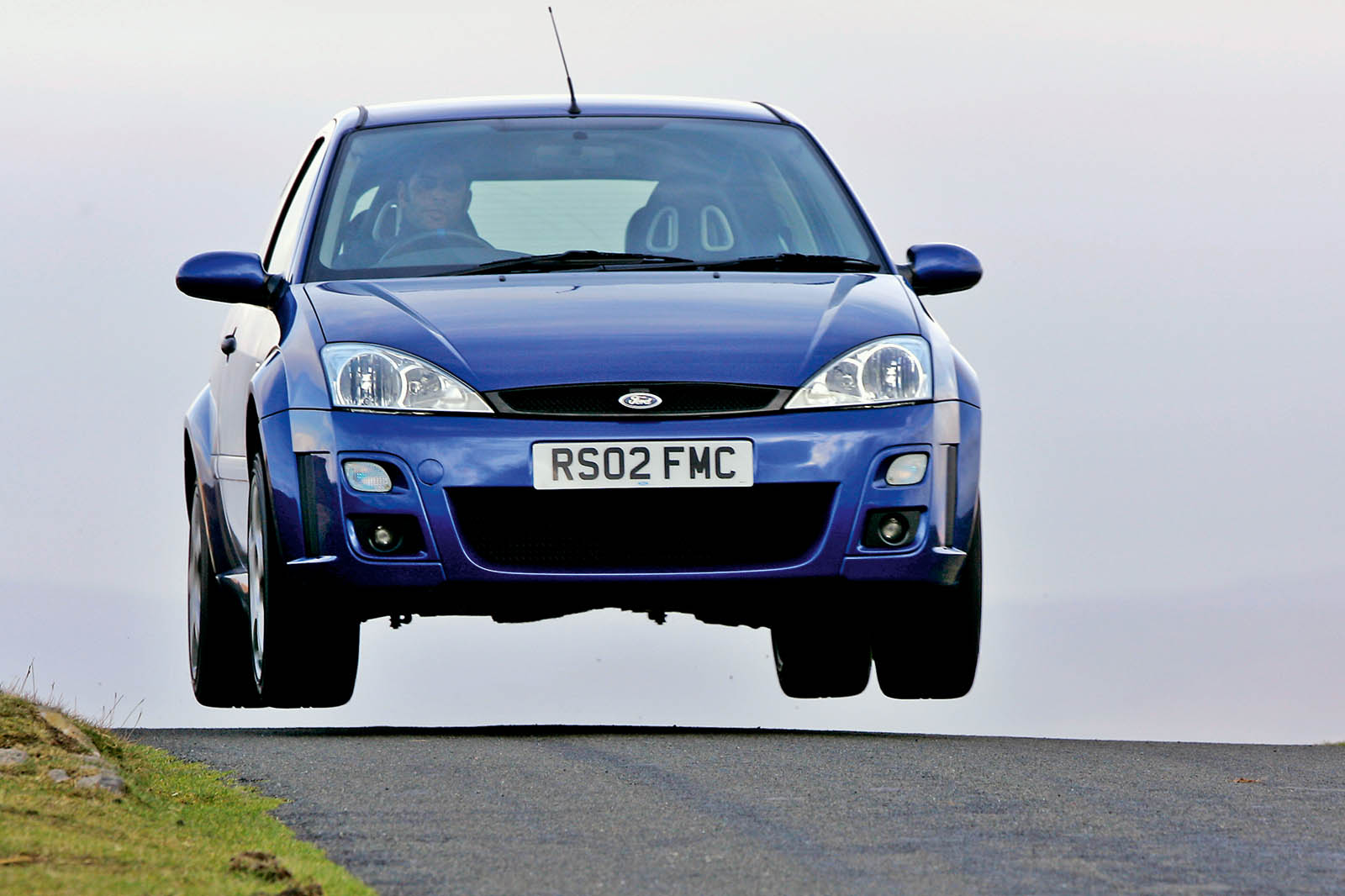 What I'd buy:
AUDI RS4 (B7) - Believe it or not, average-mileage, fully historied examples of the B7-generation RS4 saloon are now creeping below the £15,000 mark, which sounds like fantastic value. This RS4 might just have been the best ever, with its deliciously free-revving V8, rear-biased balance and monumental grip. It has proven robust, too, so there are few major issues to be concerned with. ALEX ROBBINS
Used Audi RS4 for sale on Pistonheads
Vauxhall VX220 Turbo
The notion of a mid-engined Vauxhall sports car was a difficult one for many people to swallow back in 2001. Beneath its angular bodywork and behind that Griffin badge, though, the VX220 was, of course, a Lotus Elise. It was even manufactured on the same Hethel production line.
Given its impeccable breeding, it's no surprise the VX220 is a brilliant roadster. Based on the Series 2 Elise's aluminium tub, the VX220 is very light – 875kg – and with a 147bhp GM engine, it is even quicker than the contemporary Elise. Today, even the rampant 197bhp Turbo version is well within budget.
Used Vauxhall VX220 for sale on Pistonheads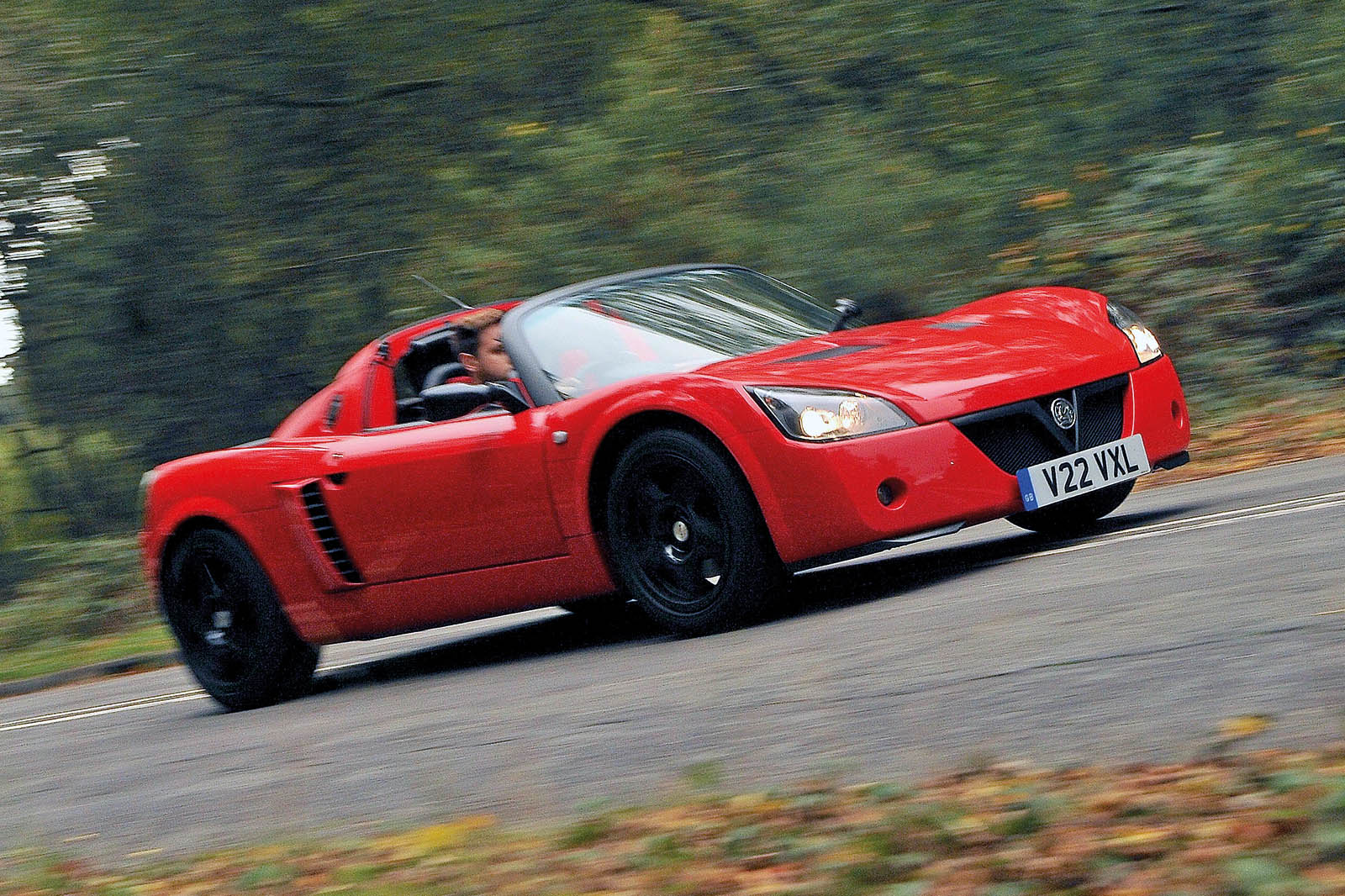 ONE TO AVOID Maserati 3200GT - So pretty is the 3200GT that you might well be tempted, especially at these prices. But although the 3200 is a nice cruiser, its light steering, notchy manualgearbox (or a sluggish auto) and poor body control mean it's a distinctly disappointing driver's car.
Used Maserati 3200GT for sale on Pistonheads
Mitsubishi Lancer Evo VIII
You'd rightly expect some sort of Mitsubishi Evo to appear in a round-up of affordable driver's cars. Throughout the late 1990s and 2000s, the Evo was a mainstay of the performance car scene, with new and ever faster derivatives being launched seemingly every few months. The older models – generations IV to VI – are perhaps the most iconic, but later versions – VII to IX – are more plentiful today.
An Evo VIII MR FQ340 is within budget and as good an example of the breed as any other. Huge turbocharged performance with crushing cross-country pace is what the Evo is all about.
Used Mitsubishi Lancer for sale on Pistonheads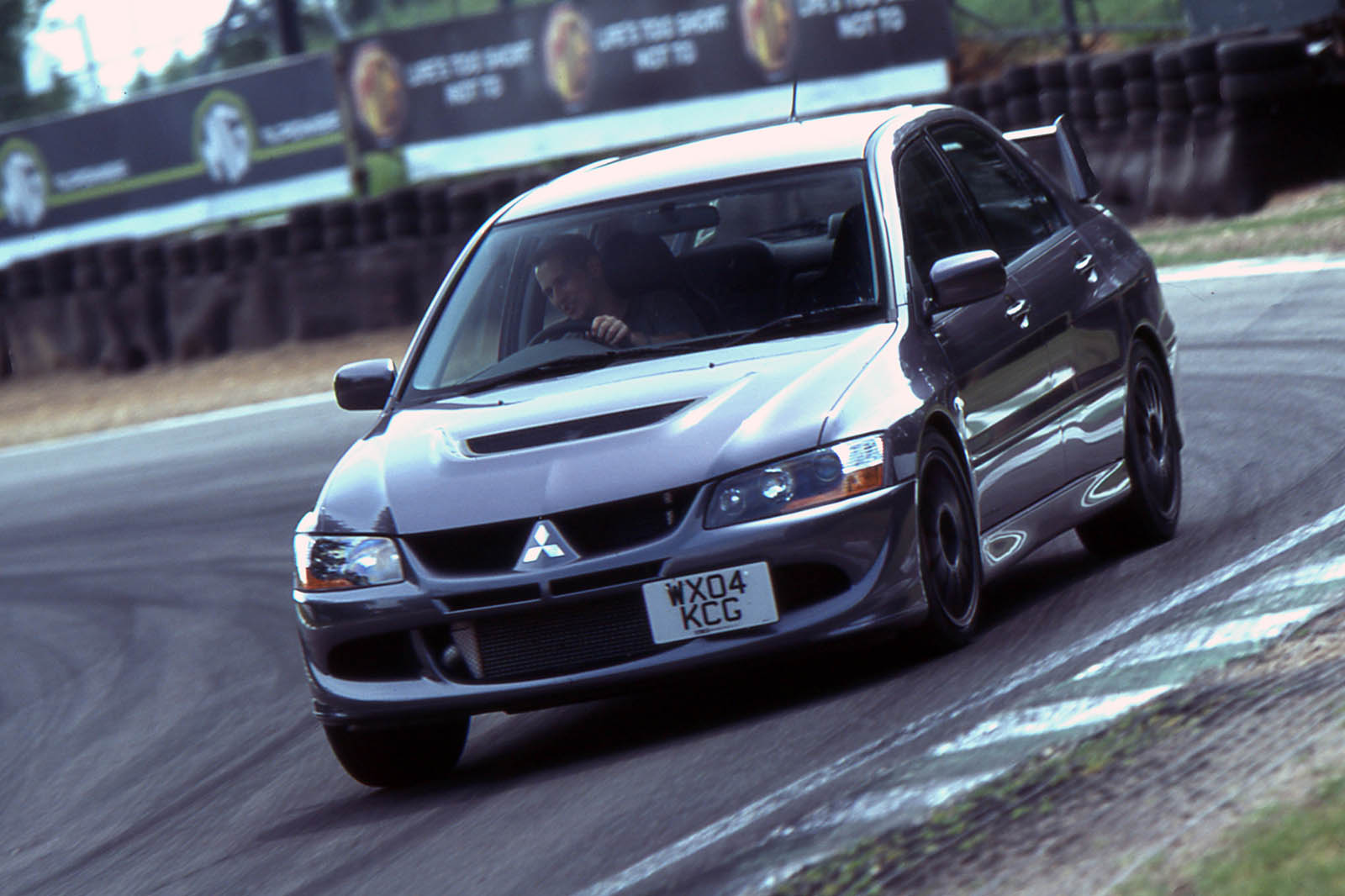 OWNERS' CLUBS
Your non-car mates will call you every rude name under the sun but you really should consider joining an owners' club nonetheless. Apart from being an unrivalled source of expertise on your new purchase, an owners' club could ultimately save you bundles of cash.
They're not expensive to join – the highly rated BMW Car Club Great Britain costs just £45 per year – but thanks to their collective buying power, most owners' clubs will offer discounted rates on things like insurance and parts. With so much advice and experience at hand, you'll probably save time and money chasing niggling faults too.
Owners' clubs also organise meets and road trips, adding a social element to car ownership. And if the next BMW M3 owners' track day is just around the corner, you'll have a very good incentive to keep your car looking its best.
If you don't want to join a club, you should at least sign up to an owners' internet forum. This'll be completely free to do and you'll soon realise that whatever issue you have with your car, somebody, somewhere has had that same problem before and knows exactly what you need to do to fix it.
BMW M3 (E46)
Still considered by many to be the best of the breed, the third model in the M3 dynasty is now an appreciating modern classic. Values dipped as low as £5000 a few years ago, but they have stabilised now that the market has switched on to just how desirable they really are. Our £15,000 is a very healthy budget too. You'll have your pick of specifications and you can expect to find a very tidy car with an immaculate history.
Servicing and maintenance costs haven't come down, though, so some sort of slush fund is advisable. Avoid the SMG transmission and look out for cracked boot floors.
Used BMW M3 E46 for sale on Pistonheads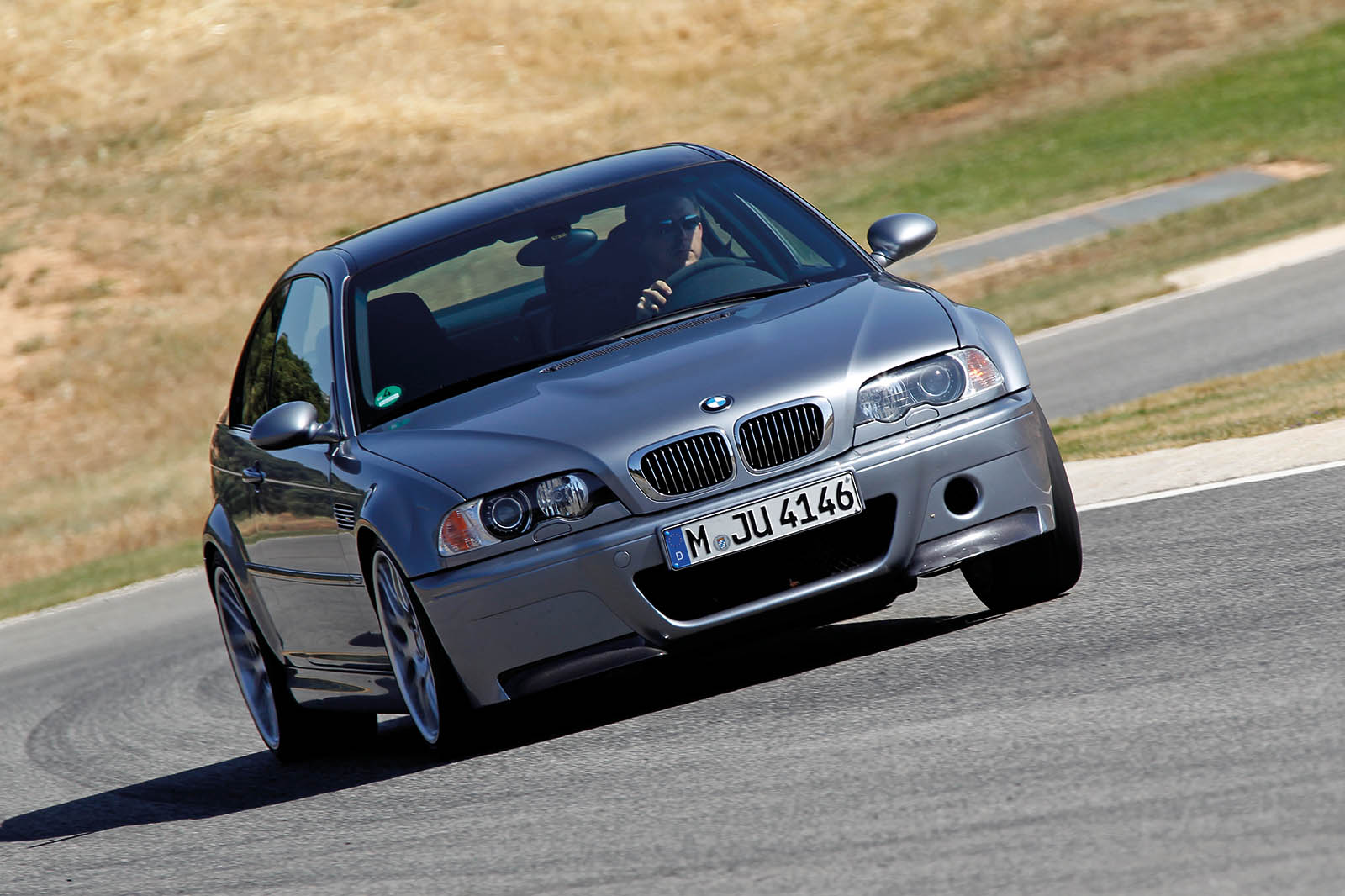 £25,000
Porsche 911 (997)
In years to come, we might well look back on the 997-series as being the 911's high-water mark. Many will always favour air- cooled 911s, of course, but the 997 benefits from a cleaner, more modern design than the preceding 996 yet does without the later 991's numb electric power steering and swollen dimensions.
Both the Carrera and Carrera S are within budget, but you should be more concerned with how well a particular car has been looked after than whether or not it sports an 'S' badge. The 997's faults are very well documented, but Porsche specialists will help you find a healthy car.
Used Porsche Carrera 911 997 for sale on Pistonheads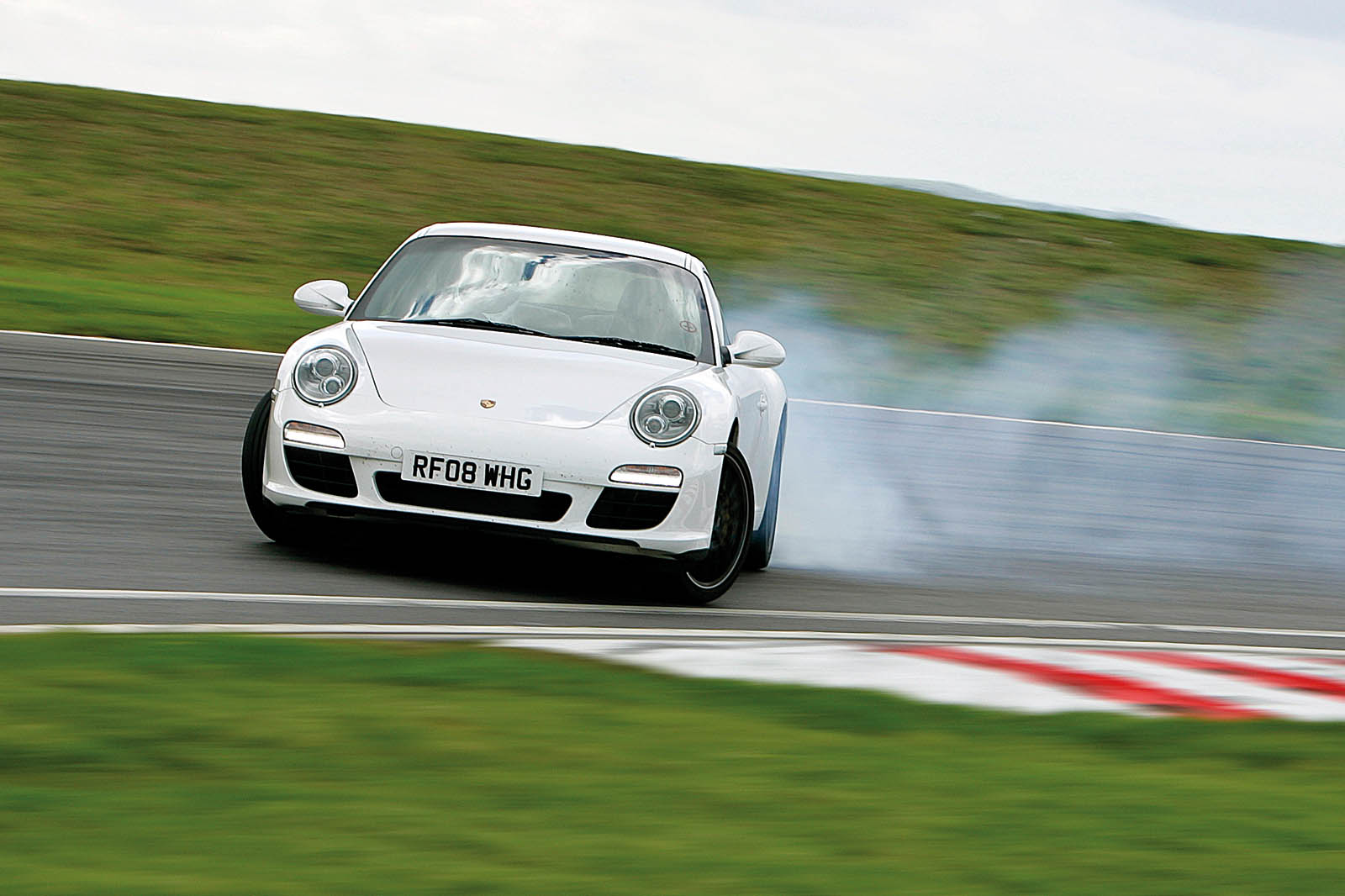 Porsche 968 Sport
The Porsche 968 Sport is much less desirable than the agile, sweetly balanced 968 Clubsport. That's what accepted wisdom would suggest, anyway. In fact, as 968 Sport owners will happily tell you, the supposedly lesser model is simply a Clubsport by another name. They even have Clubsport chassis numbers.
What distinguishes one from the other is the Sport's added creature comforts such as electric windows and rear seats, but the chassis and powertrain are just the same. Here's the clever bit: Clubsports command around £35,000 today, whereas Sports are at least £10,000 more affordable. Both versions are steadily increasing in value now too.
Used Porsche 968 for sale on Pistonheads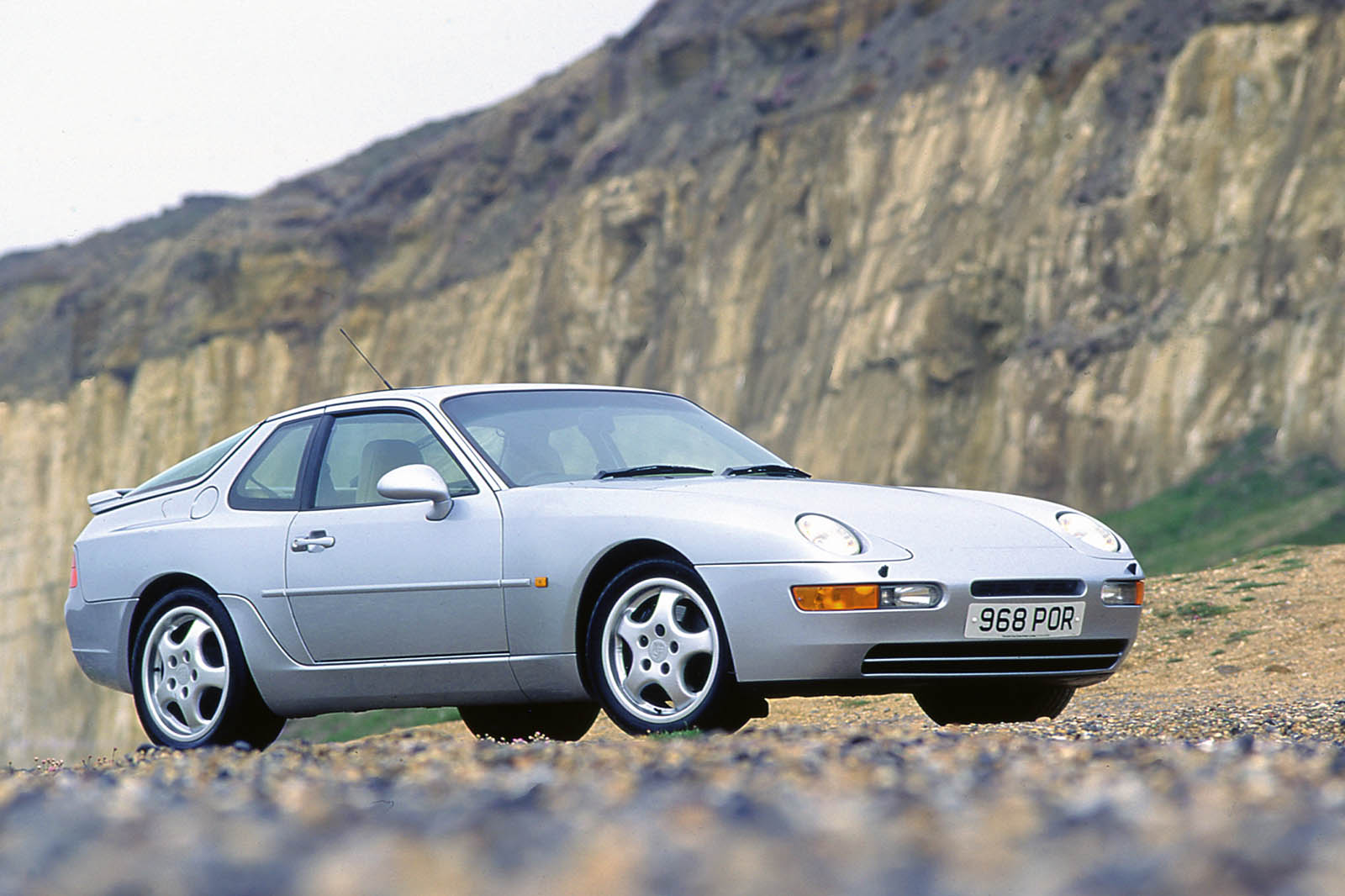 It's all in the detail
A close inspection of a car's paintwork can reveal more secrets about its past than a test drive, reckons James Walker, founder of detailing and paintwork specialist Ti22 Vehicle Services (ti22.co.uk).
"Viewing a car on a cloudy day or in a room with fluorescent light can hide a lot of paint defects," he says. "If possible, view the car in different types of light. Sunlight or direct bright light, such as a high-output torch, will show up flaws.
"Very often, vehicles that are sold by a dealer will have had a respray – typically to the front bumper due to stone chips. Look for colour and texture differences, sometimes called orange peel, across panel gaps, especially between the bonnet and the wings, and between the wings and front doors.
"Other things to watch out for are overspray on the glass, window trims and exhaust tips, which could indicate repaired accident damage, plus wheel refurbishments that don't stand up to close inspection.
"Once you've bought a car, you'll want to get it looking its best. Regular use of a hand or automatic car wash can leave paintwork looking dull, quickly removing the glow a new car has. However, this can be permanently restored through professional detailing and careful hand washing at home."
What I'd buy
MAZDA RX-7 SPIRIT R - I might be stretching Prosser's 'half an eye on pragmatism' here but, for this money, I'd seriously consider the Japan-only Spirit R. No driver aids, cracking rotary engine, balance, communication and sit-up-straight performance. It would feel its age at times and wouldn't be an entirely painless ownership experience – few cars worth the effort are – but the SR is pretty, rare and appreciating, so there's your excuse. Too expensive? Try a Type R. RICHARD LANE
One to avoid: Vauxhall Insignia VXR - It may be imbued with the appeal of a perverted family car in the vein of the Ford Sierra Cosworth and Lotus Carlton, but it fails to live up to its potential. Numb steering and an underwhelming engine make driving it a remote experience. The depreciation is terrifying too.
Lotus Exige (Series 2):
The Lotus Exige occupies that sweet middle ground between the Caterham Seven and Porsche 911. It has much of the single-minded focus of the flyweight Seven, but it isn't so much of a head-banger that it does without a stereo. Or a roof.
Essentially an Elise coupé with downforce-generating bodywork and one eye on the race track, the Exige is Lotus at its very best. Original Series 1 models are £60,000 cars these days, but later Series 2 versions are easy to find at £25,000. You'll be looking at non-supercharged models, which are plenty quick enough for most, with 189bhp.
Used Lotus Exige S2 models for sale on Pistonheads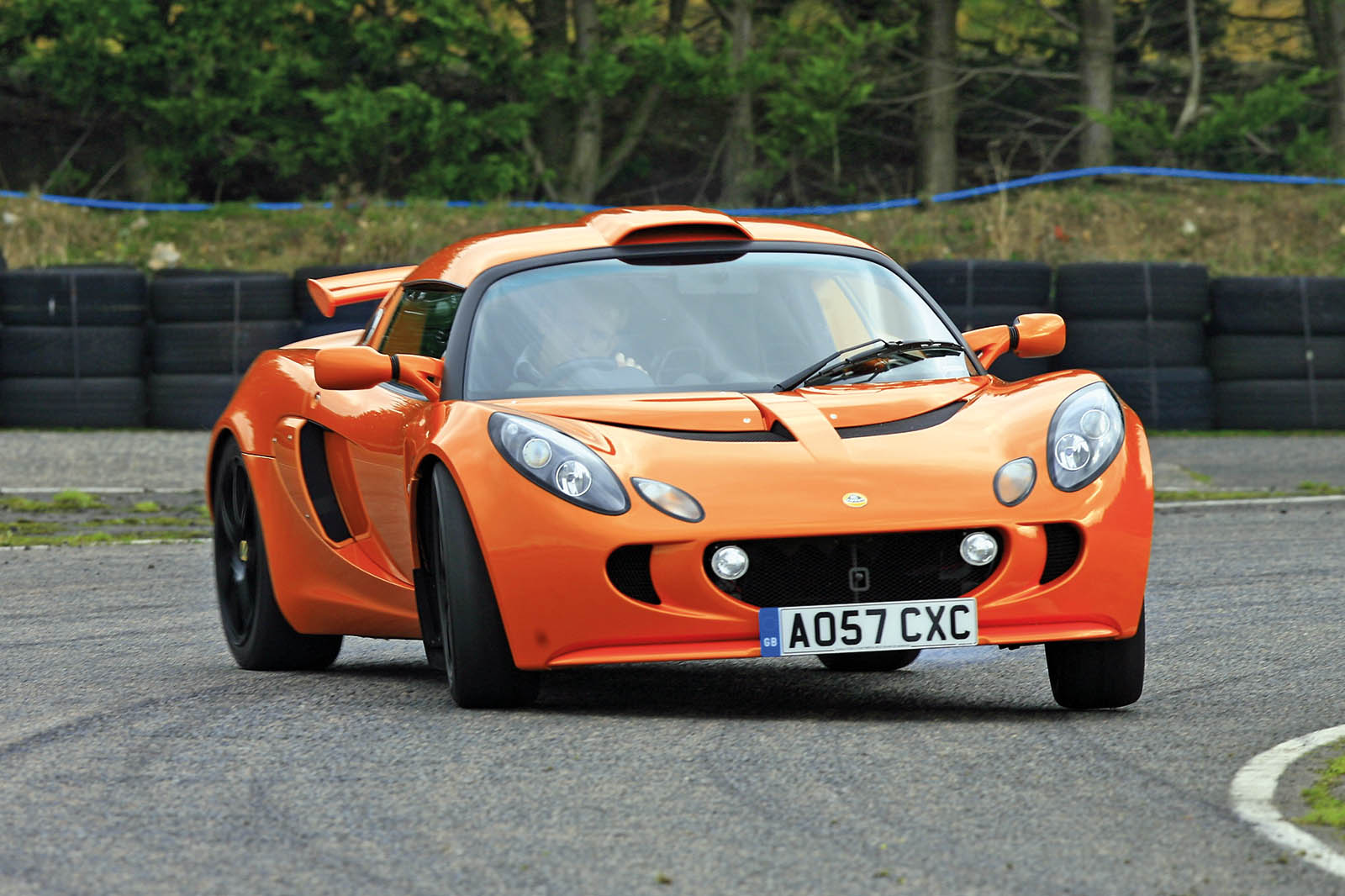 Caterham R400
In the company of a Caterham Seven, very little else actually qualifies as a driver's car. Porsche 911? Far too big and heavy. And why do you need air conditioning and sat-nav in your 'driver's car'?Caterhams certainly have their limitations but, on road or track, nothing comes close to a Seven's uncompromising laser focus, and nor does anything else immerse you in the process of driving quite like this.
Sevens hold their value extremely well too. Nowadays, £25,000 will buy you a lower-powered, more recent model or a slightly older, more powerful version. Either way, look out for the hardcore Superlight derivatives.
Used Caterhams for sale on Pistonheads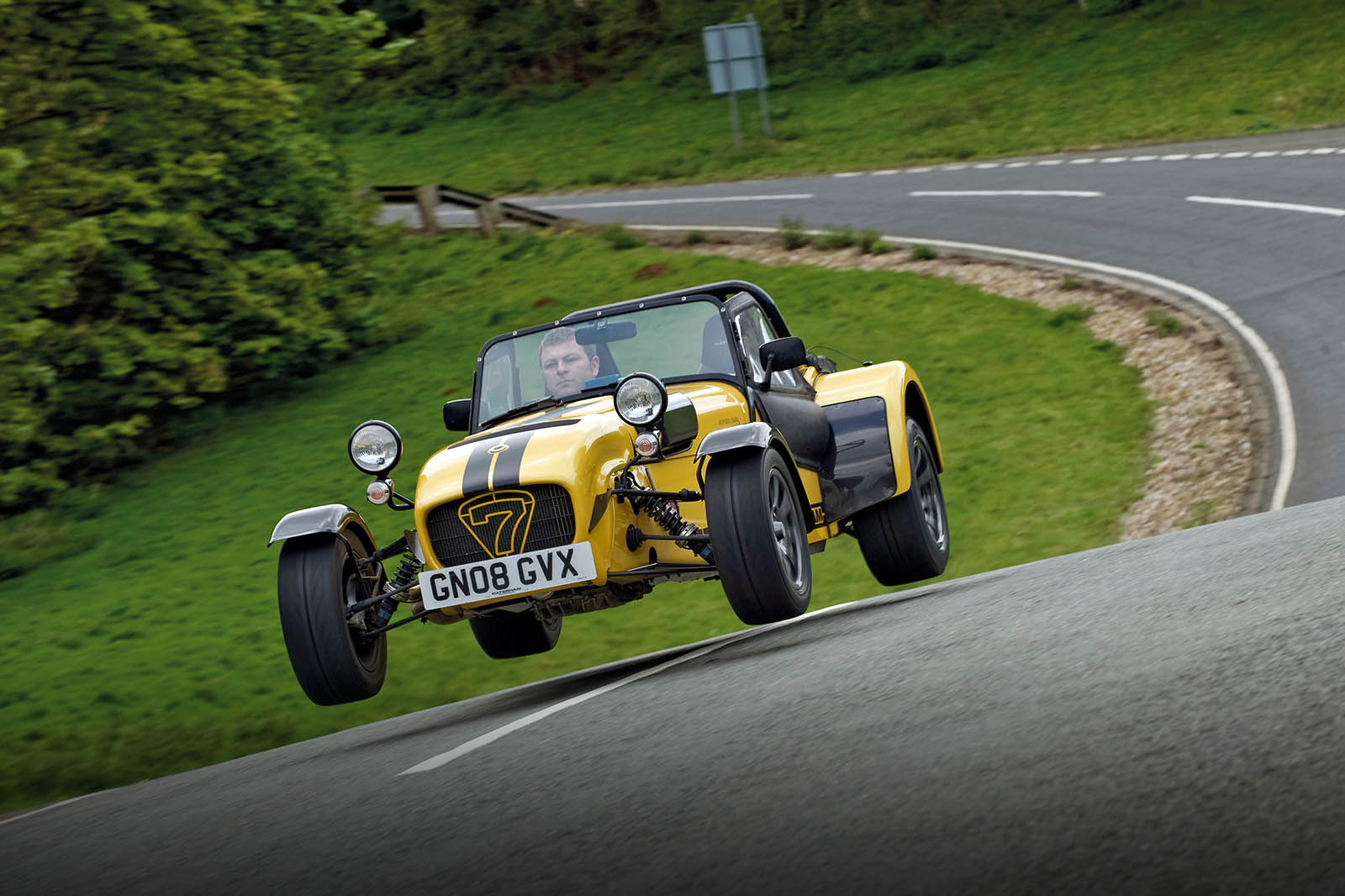 £40,000
TVR T350C
Compared with some of TVR's more outlandish creations, the T350C is positively restrained.
It's like Dr Jekyll to the unhinged Sagaris's Mr Hyde and, for most people, the fact that it does without the later model's bizarre axe slash marks, gaping bonnet vents and sideways-facing exhaust tips will make it all the more appealing. Like theatrical fire eating, TVR ownership is not a hobby one should embark upon lightly. But for every tale of woe and unreliability, there'll be another owner who'll say they've had nothing but joy from their TVR. The key is to buy from a reputable specialist who knows the car's background well.
Used TVR for sale on Pistonheads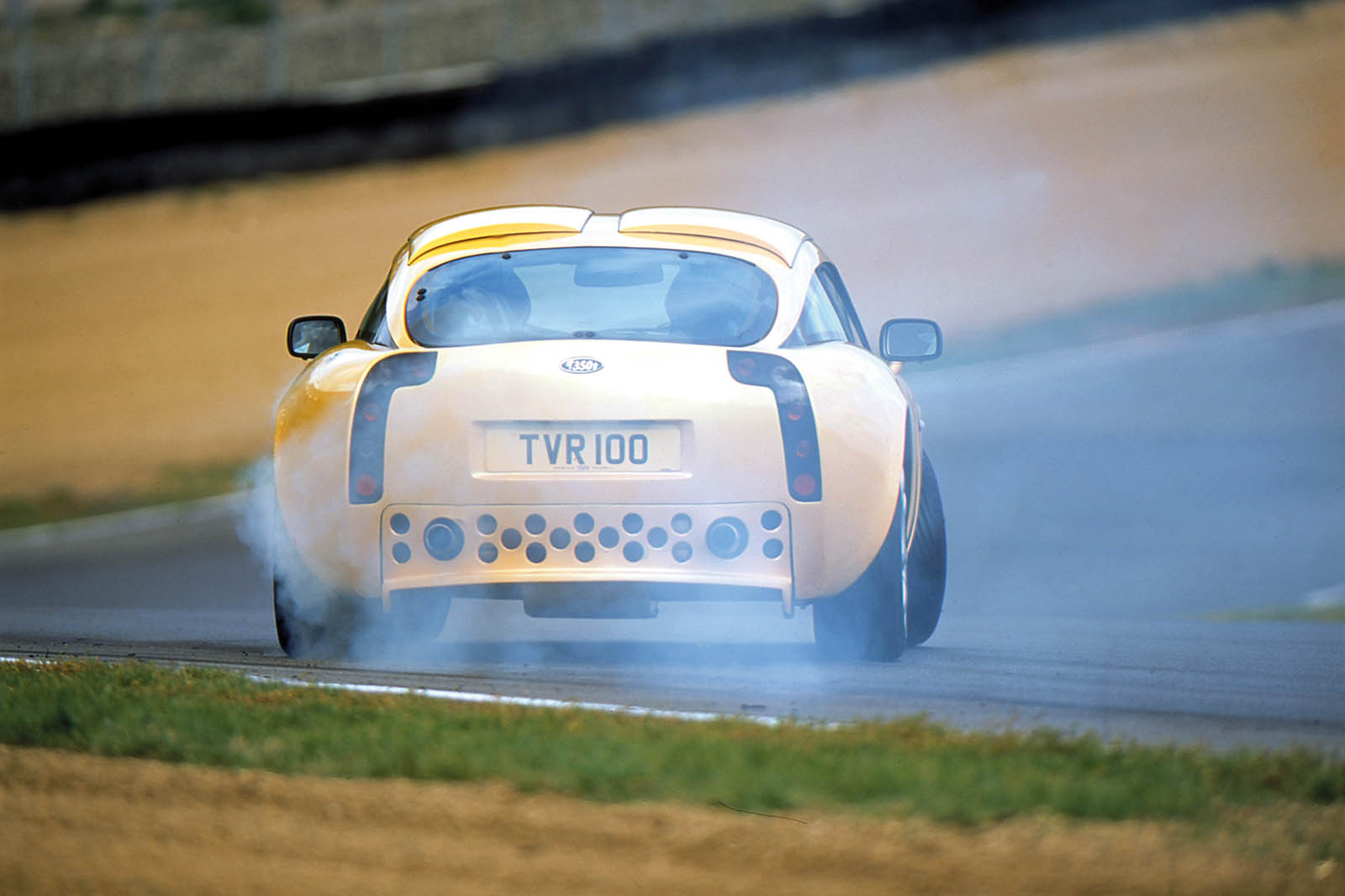 Aston Martin V8 Vantage
The best-selling model in Aston Martin's history might also be one of its prettiest. The Vantage is certainly one of Aston's most driver-focused sports cars, favouring agility and response over long-legged grand touring comfort.
Many Vantage owners do report persistent reliability faults, but £40,000 is far from bottom money for the Aston sports car. And you'd surely forgive it the odd flat battery or leaky door seal for the way it looks and the way it drives, not to mention that soulful V8 soundtrack. And with perfectly detailed steering and delicious chassis balance, the Vantage really does drive beautifully.
Used Aston Martin V8 Vantage for sale on Pistonheads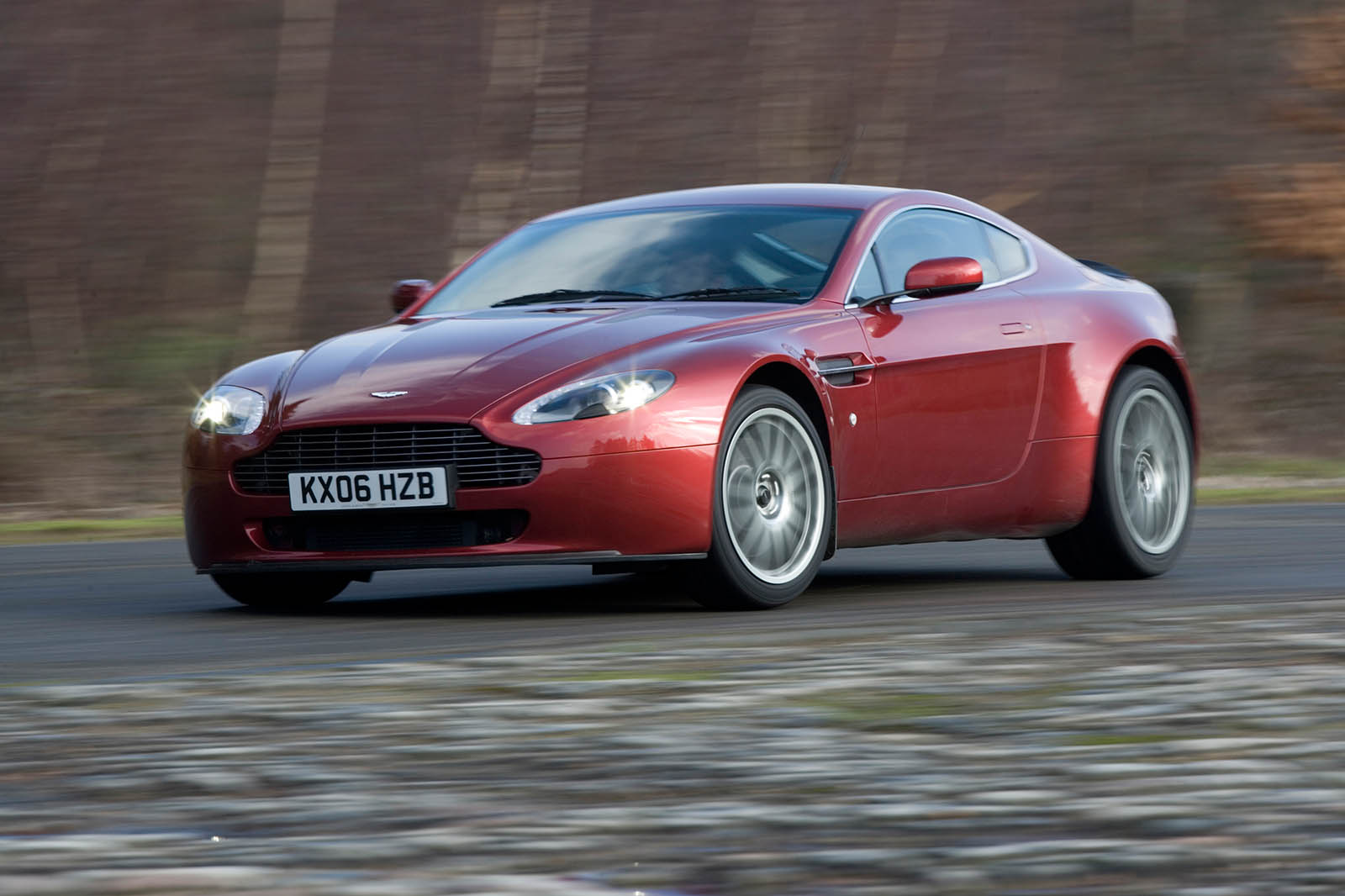 Noble M12 GTO:
Yes, the engine and rear lights were borrowed from a Ford Mondeo and, sure, the cabin does look as though it was penned by a toddler, but the Noble M12 GTO is recognised as being one of the best-handling cars of the past 20 years.
Weighing in at a little over 1000kg and with a pair of turbochargers strapped to that Ford Duratec V6, the M12 remains a fantastically accelerative sports car. But what really forged it and Noble's reputation was the precise and communicative steering, beautifully pliant suspension and composed body control. Perfect for the sort of person who thinks a Porsche 911 is far too predictable.
Used Noble M12 for sale on Pistonheads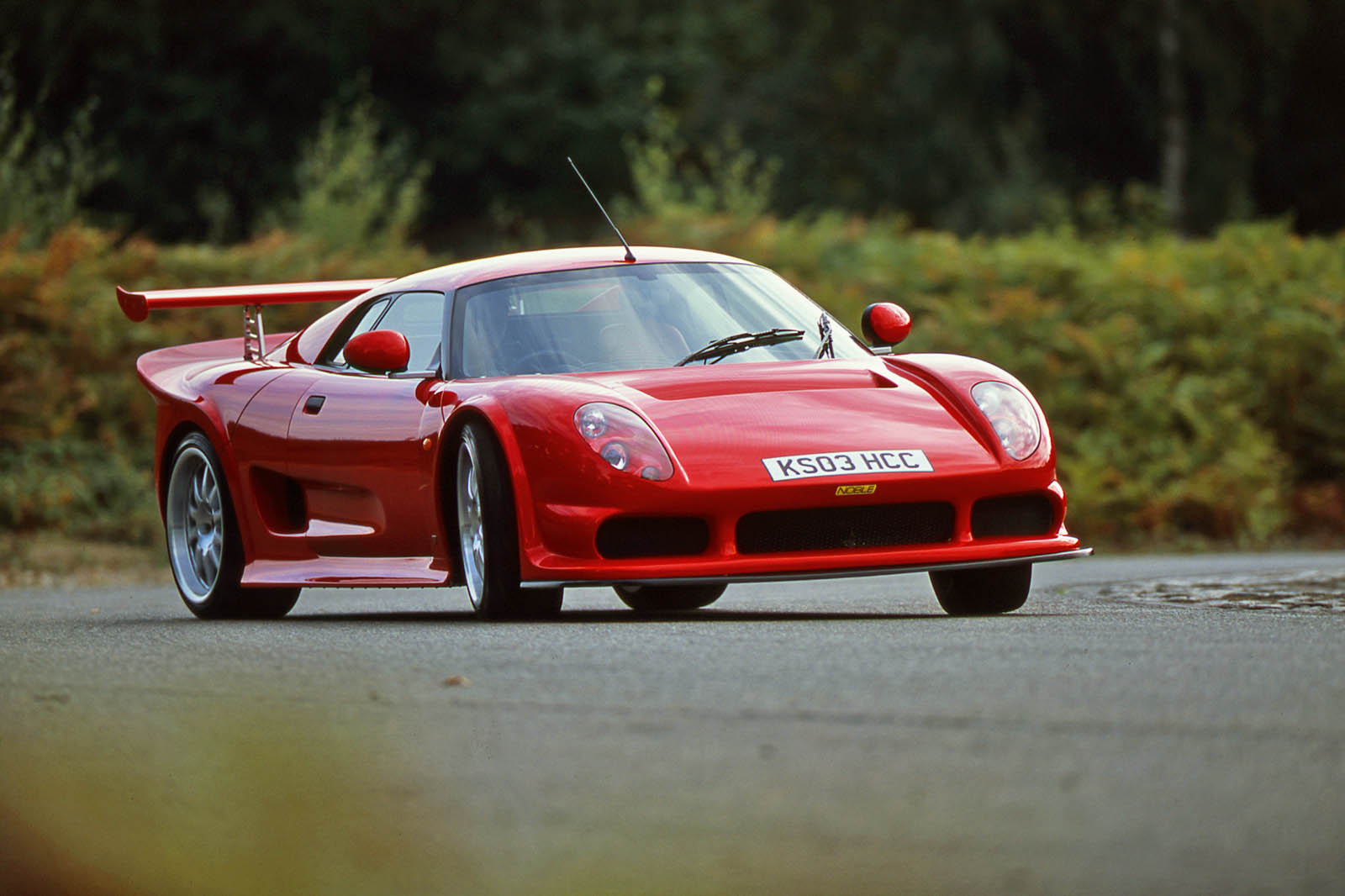 ONE TO AVOID Chrysler Viper - No Viper is a particularly good driver's car but, for this money, you'll probably be getting an early car, and these are particularly monstrous to try to helm. They are fast – there's no doubt – but are so unwieldy that the novelty will wear off after half an hour, which isn't what you want for this sort of cash.
What I'd buy: Porsche Cayman R
A guide of driver's cars should include a Porsche Cayman, and therefore it might as well be a Cayman R.
The special-edition R model of 2011 weighed 54kg less than a Cayman S of the time and had an extra 10bhp, making it the first Cayman to have a power-to-weight ratio superior to a contemporary 911. And it was magnificent. A mid-40s price gets one that's well equipped, low on miles (30,000 or so), and even lower on future depreciation. MATT PRIOR
Used Porsche Cayman for sale on Pistonheads
Mercedes C63 AMG 507 Coupé:
Next to the Noble and TVR – and, to a lesser extent, the Aston Martin – this C63 AMG looks completely pedestrian (Used buying guide, page 78). Indeed, that's why it's here: to offset the doolally Brits and remind you that sinking your money into a £40,000 driver's car needn't be a leap into the unknown.
The 507 model was a run-out special – a farewell, in fact, to the glorious 6.2-litre normally aspirated V8 engine that was retired in 2015. In 507 Coupé guise, the C63 finally got a chassis to match the motor and, today, you can buy one for £40,000 from Mercedes' approved stock, complete with warranty. How wonderfully sensible.
Used Mercedes-AMG for sale on Pistonheads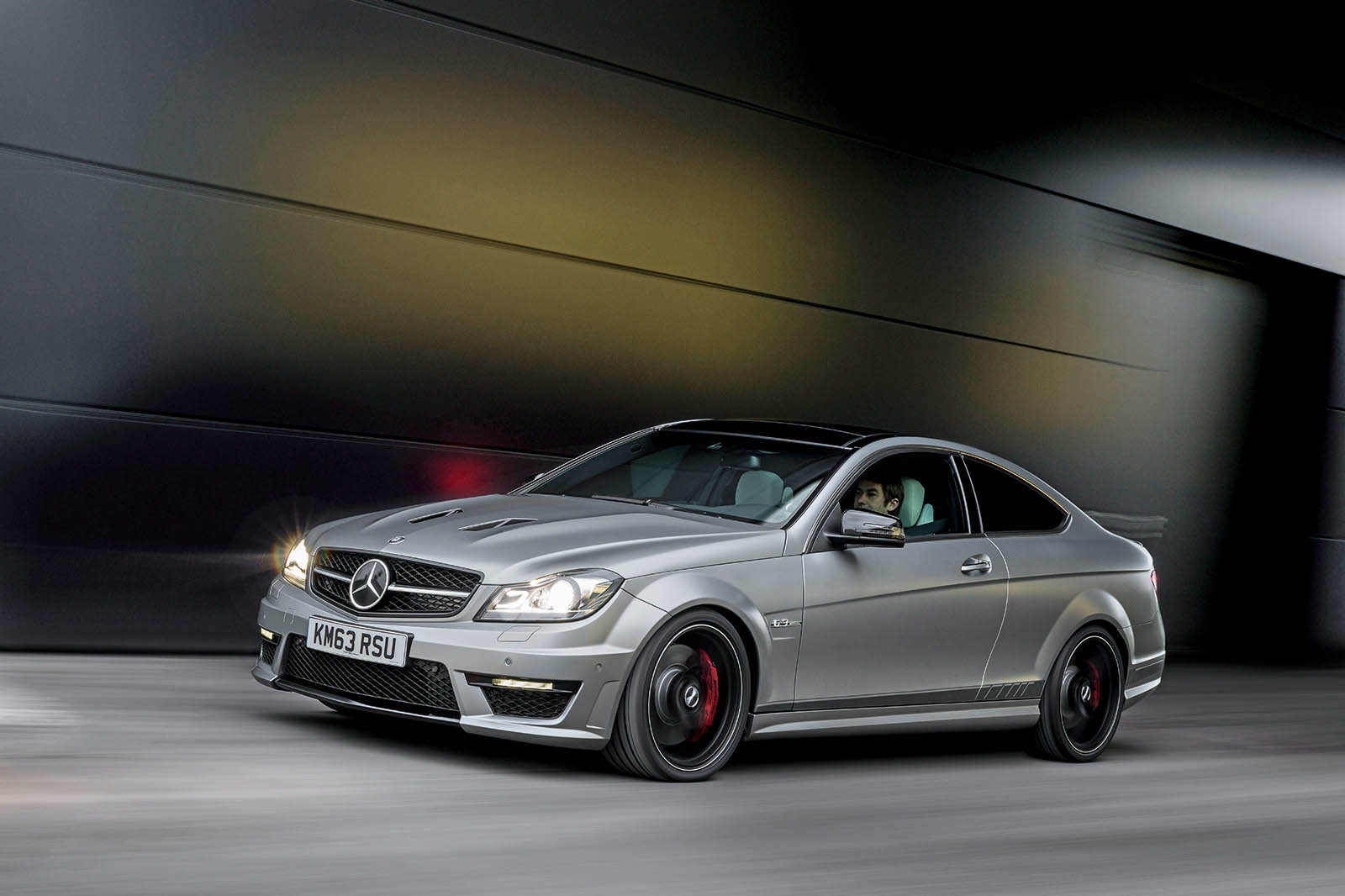 The good news is that it's actually quite a bit easier to find a good performance car than if you're buying a cooking-spec hatchback or somesuch, as so many have been sought after and therefore cared for. The trick is to tell the tired and abused hounds from the pristine pride-and-joys.
Tyres are a useful guide. Matching, high-quality brands across an axle in good condition suggest careful maintenance and driving. Feathering on the treads or cheap makes suggest hard driving or sloppy maintenance respectively. A gearshift can tell you plenty too. Rubbery, slack shifts suggest worn bushes and plenty of ramming the lever home. And most performance cars will take hard driving, but only if they're well looked after, so a detailed history is important.
Ask the owner to drive first on the test drive and see how they treat the car. Look for someone who allows the engine to warm through before giving it the beans – and if you can, check to see if they ride the clutch, either on the move or at the lights. And obviously, if they thrash it senseless, chances are they always have done.
Above all else, try to get a feel for a car. Used performance cars usually reveal when they've been abused with knocking suspension, slack controls and wheezing engines. If the car feels tightand true when you drive it, it's a good sign.
Read more
Mercedes-AMG C63 review
Porsche Cayman R review
Ford Focus RS review
Let's block ads! (Why?)