Ranangan Movie Trailer Launched, Movie Cast and Story: Ranangan Movie trailer has been launched. Ranangan movie will be release on 11th May 2018.
Ranangan is an upcoming Marathi drama movie. It is directed by Rakesh Sarang and produced by Joe Rajan. Sachin Pilgaonkar and Swwapnil Joshi are in the lead roles.
Ranangan Movie Trailer
Director: Rakesh Sarang
Rakesh Sarang is an Indian film director. He directed movie Horn 'OK' Pleassss. Now, he directed upcoming movie Ranangan.
Producer: Joe Rajan
Joe Rajan is an Indian film director and producer. He produced movies like Page 3, Traffic Signal, Luv U Soniyo, Kanha and Ragangan.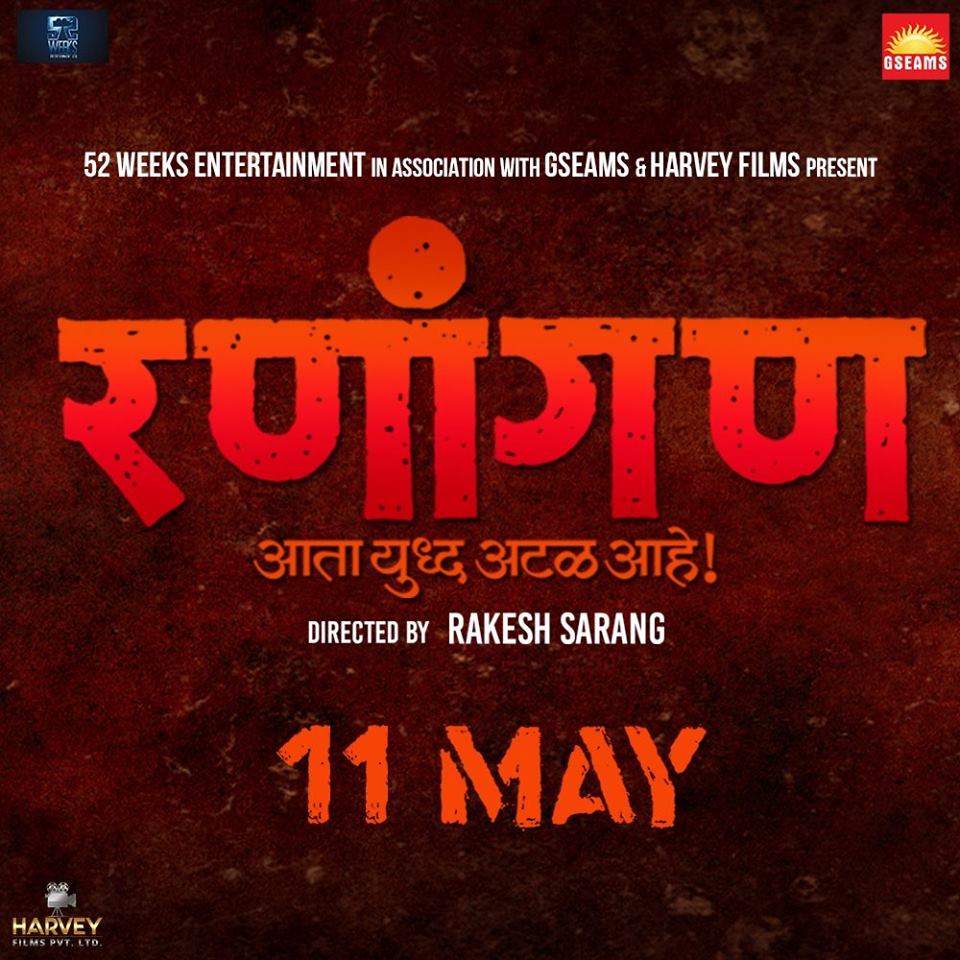 Ranangan Movie Cast
Sachin Pilgaonkar is an Indian and television actor, director, singer and producer. He did so many movies like Dak Ghar, Majhli Didi, Jewel Thief, Bramhachari, Sholay, Geet Gaata Chal, Balika Badhu, Ankhiyon Ke Jharokhon Se, College Girl, Trishul, Aur Kaun, Gopaal Krishna, Judaai, Sweety, Nadiya Ke Paar, Satte Pe Satta, Avtaar, Ghar Dwaar, Maa Beti, Gammat Jammat, Atmavishwas, Abhi Toh Main Jawan Hu, Aisi Bhi Kya Jaldi Hai, Sharyat, Jaana Pechchana, Qaidi Band, Hichki and Ranangan.
Swwapnil Joshi is an Indian film and television actor. He did so many movies such as Ghulam-E-Mustafa, Dil Vil Pyar Vyar, Manini, Checkmate, Target, Oye Lucky! Lucky Oye, Amhi Satpute, Mumbai-Pune-Mumbai, The Life Zindagi, Duniyadaari, Govinda, Pyaar Vali Love Story, Mitwaa, 2 Premi Premache, Welcome Zindagi, Tu Hi Re, Friends, Laal Ishq, Fugay, Bhikhari, Waaras and Ranangan.
Siddharth Chandekar is an Indian film actor. He works in Marathi cinema. He did movies like Humne Jeena Sikh Liya, Zenda, Satrangi Re, Balgandharva, Lagna Pahave Karun, Dusari Goshta, Bavare Prem He, Classmates, Online Binline, Lost and Found, Gulabjaam and Ranangan.
Anand Ingale is an Indian film actor. He did movies like What's Up Lagna, Ye Re Ye Re Paisa, Daddy, Fugay, Poshter Girl, Time Bara Vait, Balkadu, Dusari Goshta, Kumari Gangubai Non Matric, We Are On, Houn Jau Dya, BP, Aajcha Divas Majha, Badnam Rani Gulam Chor, Gola Berji, Shala, Paulwaat and Ajab Lagnachi Gajab Gosht.
Prajakta Mali is an Indian actress. She works in Marathi cinema. She did movies like Sangharsh, Kho-Kho, Mhais, Golaberji, Tandala – Ek Mukhavata, Gandhi My Father and Ranangan.
Suchitra Bandekar is an Indian film actress. She did movies such as Ishq Wala Love, Singham, Mee Shivjiraje Bhosale Boltoy, Full 3 Dhamaal, Ghar Ki Lakshmi Betiyann, Jazbaat and Ranangan.
Also Read: Virgin Bhanupriya Movie Cast, Story and Release Date