WordPress is a convenient way to maintain a strong presence on the internet. It renders you the facility of having your own hosting. Hence, you can choose the name of your website. Else, you can let Wordpress host everything for you without incurring any cost. Since WordPress is widely used a lot of emphasis have been given on developing plugins that will make it feasible to build a WordPress E-commerce Website.
The Essentials
Domain name is the first thing that you will need to set up your WordPress Ecommerce Site. You can think of it as the address of your to-be website. The text that you enter in the address bar of your browser for accessing a website is called the domain name. Although WordPress is free you need to pay a fee for the domain name. You can be sure that it is worthy to bear the cost because a dedicated domain name looks more professional.
Hosting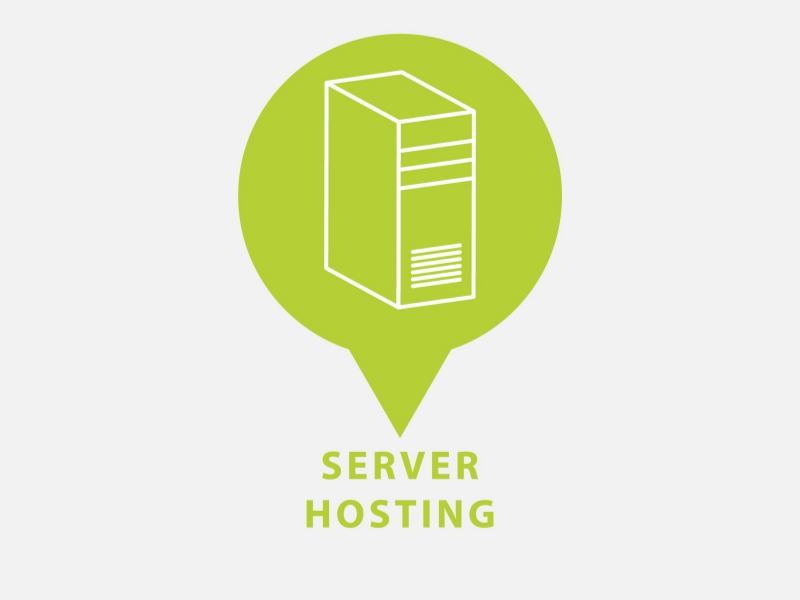 The hosting provider is another service that you will need to feature your website on the world-wide-web. When you have a dedicated hosting provider you can be sure that the website's loading time will be minimum and it will be free from an extended period of downtime.
There are two kinds of hosting shared and dedicated. In shared hosting, your website shares the same server with many other websites. Although it is cheaper, you will have limited control on your website, smaller bandwidth, and storage. A dedicated host, on the other hand, costs more because it renders a single server exclusively to host the website. Hence, it gives you improved bandwidth, control, and storage
Once you are done with the host and domain it is now time to install WordPress. There are two ways to accomplish it.
One-click install
You register the domain name and host the WordPress site from the same service provider. WordPress has recommended that your host need to support PHP7, MySQL v5.6+ or Maria DB v10.0+ and HTTPS. If you wish to make the installation convenient, ensuring that the chosen host get the required supported then you can opt for WordPress trusted hosting providers like SiteGround, Flywheel, Dreamhost, Bluehost, and Pressable.
Manual Install
Here, you have to set up the server manually and then install and configure the platform of WordPress on the server. You will be needing access to an FTP client software, cPanel database setup or phpMyAdmin, and good access to the web server. Generally, the option targets advanced users.
Shopify or WooCommerce?
Here is a detailed list of methods and plugins for setting up an online store through WordPress:
Shopify
It is a standalone eCommerce platform that allows the user to host online shops in exchange for a monthly fee. Moreover, it lets you integrate Shopify products into WordPress.
Advantages
Its ease of use makes the platform beginner friendly. All you need to do is set up an account and install their plugin, follow the instructions. That's it you are now ready to add products to your site. You do not need to have a technical background to use it. If you are wondering how to build a website from scratch then Shopify can suffice all of your eCommerce needs that include SSL and a host of other complicated things. Moreover, it offers you WordPress themes free of cost that will work in harmony with the plugin.
Disadvantages
You are splitting your online shop into two parts, and you have to toggle back and forth between WordPress and Shopify for managing your products and rest of the site. Moreover, it requires a regular monthly payment that increases along with the size of your shop. Hence, it can become costly. As the shopping details are stored in a third party server switching to a new platform along with all the data is literally impossible.
Shopify can be the ideal choice for beginners who do not want to delve deep into the technical stuff and want to set up their online shop quickly.
The plugin is suitable for developing small websites with a limited range of products.
WooCommerce
WooCommerce is one of the top-rated WordPress eCommerce plugins. It is providing dedicated support to more than a million active installs engulfing more than one-third of the global online shop market.
Advantages
If you are pondering how to make an eCommerce website in WordPress that will let you sell digital, physical, and affiliate products then this plugin with its enriched features hold the solution. It can integrate gracefully with any theme, offers product variations, several payment gateways and shipping options. Moreover, it is developer friendly.
Moreover, users can choose from various WooCommerce ready themes with plenty of commercial and free extensions. Installing and configuring the plugin is easy. The good thing is that the basic version is free of cost.
Disadvantages
If you wish to create a fully operational website then you need to take care of different elements and collate them together which can be difficult from a beginner's perspective. Security-related measures like setting up an SSL protocol can be a touch difficult. Likewise, beginners may find hosting and dealing with FTP servers overwhelming.
Although the core system is free if you wish to get access to certain features then you have to pay for it. Depending on your requirements, things can often become expensive even though most of the expenditures are a one-time investment.
Users with some web experience are more at ease with this plugin. However, if you are beginner then it is better to get yourself educated.
Why choose WooCommerce (according to us)?
It is one of the most SEO i.e. Search Engine Optimization friendly platform that has the capability to eliminate duplicate content which is a menacing SEO plague for online stores. In addition, it has built-in Schema markup.
This plugin is the brainchild of WooThemes, a company that has been an indispensable part of the WordPress community for years. In the latest development, WooCommerce has been acquired by the same company that supports the WordPress.org foundation and owns the WordPress.com. It is open source software now hence it is not going away anytime soon.
It has got plenty of support and versatility to support your needs. WooCommerce is free, however for advanced features like inventory management, direct credit card processing you have to pay a fee. The free version syncs well with PayPal but not in a direct manner with your credit card processor. Moreover, you can purchase custom themes from WooThemes is required.
There are other alternatives like Market Press, but if you have made your mind to feature your online store in WordPress then WooCommerce can be an apt choice for its robust developer base, app store, compatibility, and tons of documentation.
Installing the eCommerce plugin
Log in to the dashboard of your WordPress site
Head for the plugins section in the sidebar and click "Add New"
In the search bar type "WooCommerce" and press Enter. Click "Install Now" on Woocommerce by Woothemes.
Setting up the products page
Log in to the WordPress Admin Panel
Select Products on the sidebar
Select Add product
You will see an interface similar to that of publishing a blog post on WordPress.
Insert product name
Add a description
On the right sidebar, add product image for your product
In the product data section, you can add more details about your product.
While uploading products do consider the under mentioned hacks
Do not forget to add a product name in the title bar while adding the product to your store
Use SEO tools like Yoast to ascertain a suitable title for your product based on SEO
Provide a unique and creative product description within 150 to 250 words
Adhere to Woocommerce standards while uploading products. Prefer to use the square shaped product image
Place your product under categories and tags
Payments
WooCommerce supports several gateways and adding them is easy. All you need to do is go to the Payments Gateway Section highlighted in the Woocommerce extension store. You can add the payment gateway of your choice with a single click. There are paid and free payment gateways.
Conclusion
This article has walked you through the fundamental steps to set up your WordPress eCommerce site. You have learned how to choose a domain name, hosting provider, plugin selection and installation, adding your first product and setting up a payment gateway for the website. With the help of this writing, you can set up a fully functional eCommerce site that can be improved depending on your requirements.
The post WooCommerce or Shopify to build an ecommerce website on WordPress? appeared first on HumCommerce.