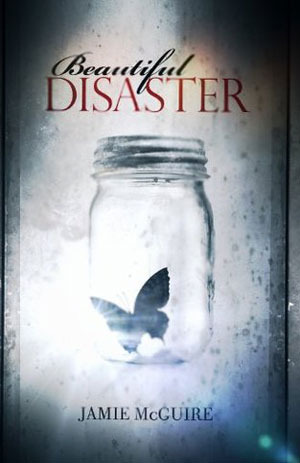 "The new Abby Abernathy is a good girl. She doesn't drink or swear, and she has the appropriate number of cardigans in her wardrobe. Abby believes she has enough distance from the darkness of her past, but when she arrives at college with her best friend, her path to a new beginning is quickly challenged by Eastern University's Walking One-Night Stand. Travis Maddox, lean, cut, and covered in tattoos, is exactly what Abby needs—and wants—to avoid. He spends his nights winning money in a floating fight ring, and his days as the ultimate college campus charmer. Intrigued by Abby's resistance to his appeal, Travis tricks her into his daily life with a simple bet. If he loses, he must remain abstinent for a month. If Abby loses, she must live in Travis's apartment for the same amount of time. Either way, Travis has no idea that he has met his match."–
Goodreads
You know those kind of rare books where you have to occasionally stop, take a deep breath, scream internally, and organize your thoughts before you continue? This is that kind of book. The emotional roller-coaster was insane, it was raw, overwhelming, all consuming. Their love for each other is insane, it is the kind of love where you wish you could be so loved like that, yet scared that you might explode from the intensity of it, that is what Abby and Travis was like. The chemistry between Abby and Travis were undeniable, they are so attracted to each other sometimes it makes me just want to be like,
I finished this book in the span of 3 days, it's like drugs, once you start it is hard to stop. To me what makes a good author is the ability to make an impact, to be able to make your character stay with your readers even long after they finished the book and being able to recall the story like it was yesterday, and this is exactly what Jamie McGuire did.
It was supposed to be a duo-logy at first, however now Jamie had added 4 more to the series. I only read Beautiful Disaster and Walking Disaster, to me the ending of those two books were just right, I might miss those characters but it was the right time to end it there and move on.
These books (Beautiful Disaster and Walking Disaster), are hands down one of my favorite books ever. I have read a lot of books, yet not a lot of it are able to give me the emotional roller-coaster that these books can.
I knew the second I met you that there was something about you I needed. Turns out it wasn't something about you at all. It was just you.